As a Dallas-based company, the devastation caused by Hurricane Harvey has hit very close to home for all of us at The Container Store. To help support Hurricane Harvey disaster relief efforts, we've made a $25,000 donation to the American Red Cross and we're inviting our employees and customers to join us in helping those affected by the catastrophic rains and flooding along the Texas Gulf Coast. To donate, visit the American Red Cross Hurricane Harvey donation page.
"Hurricane Harvey has devastated the Texas Gulf Coast and our hearts go out to everyone affected by this disaster, including our more than 150 employees living in the Houston area," said Melissa Reiff, Chief Executive Officer of The Container Store. "Our donation to the American Red Cross will help support the rescue, recovery and relief efforts – which we know will be ongoing – and we encourage our customers and employees to join us in donating what they can to help."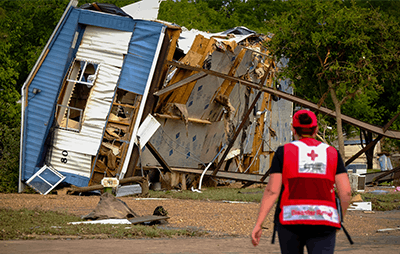 All employees and their families from The Container Store's four Houston area locations are safe, though some have had to evacuate and are uncertain about the future of their homes and belongings. In the event that any of our employees need support related to Hurricane Harvey, we have The Container Store's Employee First Fund in place that provides grants to employees experiencing unforeseen emergencies – including natural disasters. The fund helps provide assistance for things like temporary shelter, food and clothing, and deposits to establish a new apartment or rental home. While primarily funded by employees, anyone can donate to the fund. Please visit our Employee First Fund Donation Page to learn more and make a donation.