At Our Leadership Conference last year, President and CEO of the U.S. Fund for UNICEF and The Container Store Board member, Caryl Stern, inspired us. She challenged us to imagine a world where all children have the opportunity to receive a quality education. With that incredible mission in mind, we're partnering with the U.S. Fund for UNICEF this summer to help improve the lives of children around the world by ensuring that every child, no matter where they live, has access to a quality education – just as we're preparing to send our own children here in the U.S. off to school.
Now through September 5th, The Container Store is accepting donations for the U.S. Fund for UNICEF when customers check out in our stores or online. Our goal? Raise $250,000 to help UNICEF educate children around the world. After all, an education is perhaps a child's strongest barrier against poverty. And that's not only good for the child, it's good for ALL of us.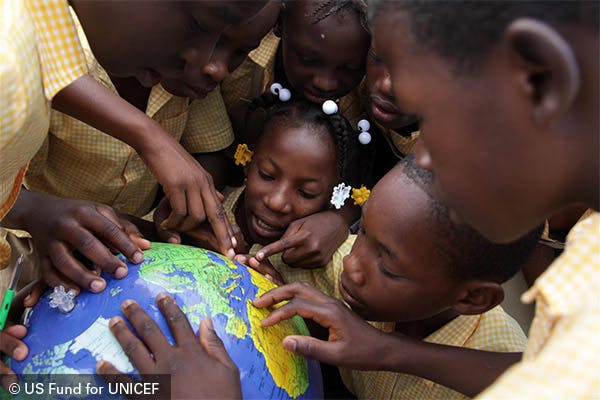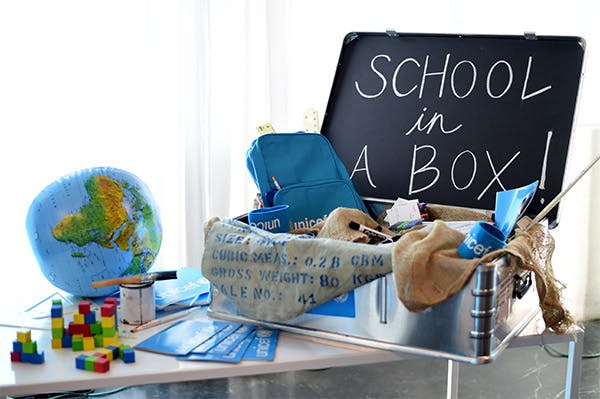 Here is a glance at what your donation can provide:
$1 can provide 8 children with pencils and notebooks.
$6 can provide self-learning materials for a child in Syria who can't attend school because it's unsafe.
$20 can provide a double-sided chalkboard, two chalkboard dusters and 100 white chalk sticks.
$50 can provide 400 children with pencils and notebooks.
$209 can buy a School-in-a-Box for 40 students to carry on classes during an emergency for three months.'
Check out the video below to see how donations like yours can help children receive a quality education.
Shop Now, and donate to UNICEF at checkout. Thanks for supporting this incredibly important mission!