*This post is part of Our Leadership Conference Speaker Series. We hope you'll enjoy reading all of the blogs written by each of Our Leadership Conference speakers, sharing the highlights and key takeaways from their session at the event!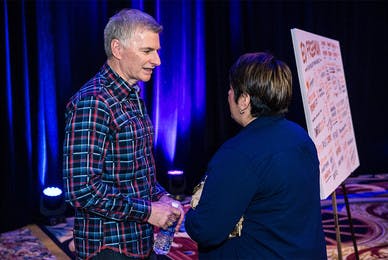 Several weeks ago I had the pleasure of attending a portion of The Container Store's Leadership Conference. It was awesome to meet so many inspiring leaders from across the company, and see their Foundation Principles in action. There just aren't many companies that would invest four days building up their leaders, but that's what makes The Container Store so special.
During the conference I had the chance to speak and share part of the Southwest Airlines story. It's a double blessing to be part of Southwest for over 27 years, and now serve on the Board of The Container Store. Wow!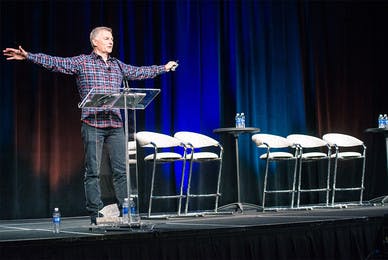 Leadership is hard, and it is a choice. That choice is made easier when you work for a company that believes in its leaders, and is founded on principles that make is easier to make the right choices, even when they are difficult. I believe that you lead best when you are yourself, not trying to be someone you are not. If you aren't comfortable in your own skin, it's hard to be comfortable and confident as a leader. Teams are strongest when they really know each other, and give each other permission to be themselves. But, the leader has to go first.
Be open, transparent, and vulnerable with your team, even about your own weaknesses and struggles, and you will be amazed at the bond that can be created. Your team will give you and each other a lot of grace if they simply know you. They say that people have to know that you care before they care that you know, and part of knowing you care is simply knowing the real you as a leader.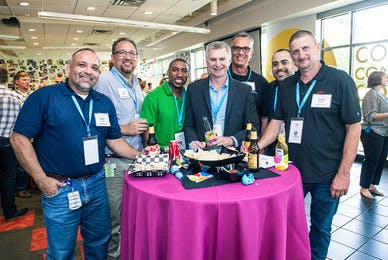 The Container Store is blessed with a calling – The Promise of an Organized Life – and blessed with unique and beautiful products that make that calling a reality for our customers. But more than that, The Container Store is a company of people, not products. The products bring customers in, but it's the people who keep them coming back, time and again.