At The Container Store, we believe a strong culture is the key to a thriving business and we work hard to ensure, in the words of our Chairman and Co-Founder Kip Tindell, that we're "creating a place where our employees look forward to getting out of bed and going to work in the morning."
There may be no better example of our great company culture than in our Distribution Center – which may not be what you'd expect, considering it's a warehouse environment. But although our Distribution Center employs about 350 people, it truly feels like an extended family. It's a place full of smiles, laughter, and friendships—and it's even played the role of matchmaker from time-to-time! "I never imagined the impact The Container Store would have on my life," says long-time Distribution Center employee Lety Covarrubias, who met and eventually married her husband at The Container Store. "I found my husband here. My job, my house, my car…everything I have is because of The Container Store. The company has even taught me to have a positive attitude! It's my second family…I can't even imagine my life without The Container Store!" 
But how do you cultivate such a positive, fun atmosphere? On a given day in our Distribution Center, it's common for each team's morning huddle to begin with a fun cheer or game to get everyone excited and movitated. Sometimes these are safety-related games where we give away prizes such as Fitbits or concert tickets. Or, they're team-building games based on TV game shows like Minute to Win It or The Price is Right.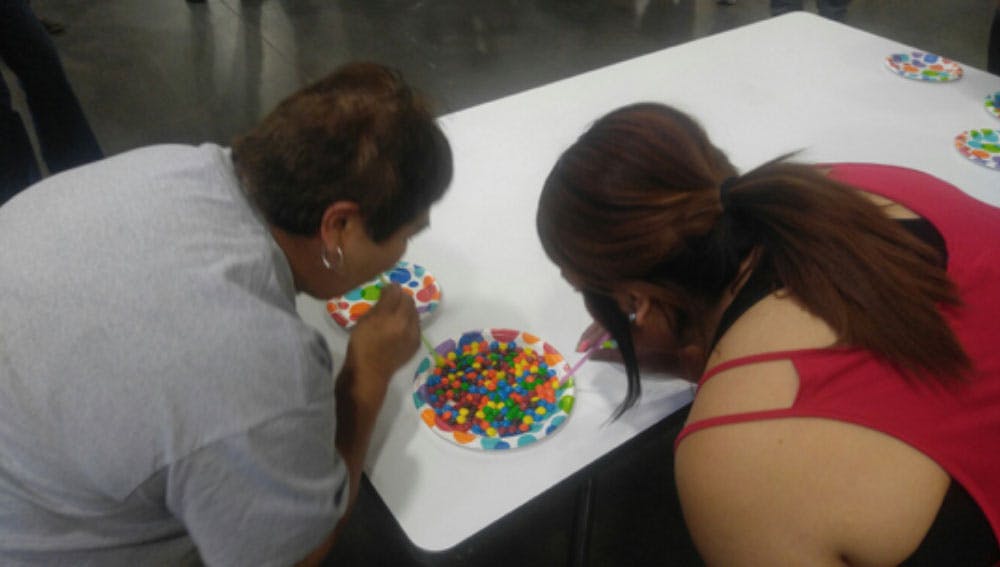 Distribution Center employees playing a Minute To Win It-style game. Unfortunately, Guy Fieri was unable to show up.
Our Distribution Center employees also don't let holidays or birthdays go unnoticed. Whether it's a Fourth of July cookout, Easter egg hunt, Cinco de Mayo celebration, or our annual Thanksgiving "Turkey Bowl" (yes, that means bowling with frozen turkeys!), we're always looking for opportunities to have fun and celebrate our colleagues. And to boost morale during the hot summer months and cold winter months in our non-climate-controlled Distribution Center, we have a truck that drives around the floor delivering ice cold water in the summer and piping hot chocolate in the winter!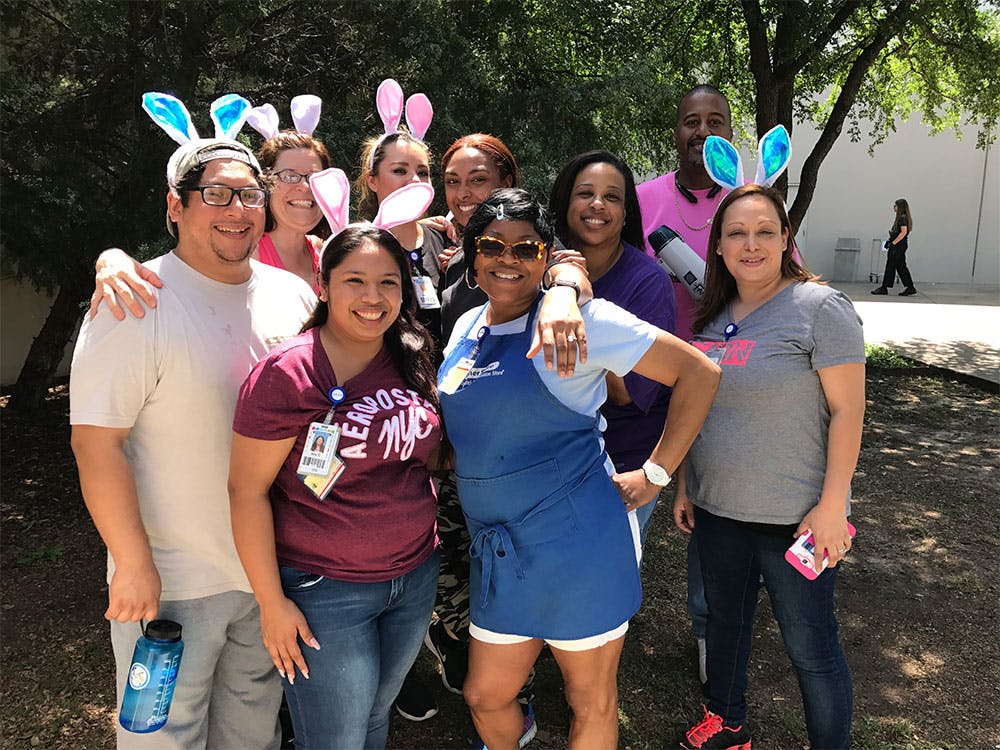 A colony of the rare lepus subvectio, or "Distribution Center Bunny".
But building a great culture goes beyond fun perks and prizes. It means engaging employees by providing opportunities for them to learn, grow and succeed in their careers. To that end our Distribution Center employees are heavily-trained and incredibly well-supported by the management team. "Although we move boxes all day long, the critical part of the job is helping our employees stay engaged, safe, and productive every single day," says Distribution Center General Manager Loscar Mejia. Our employees have frequent updates with their supervisors and are always encouraged to passionately pursue their career aspirations. Training is frequently updated and presented in a fun, practical way. Events such as DC hackathons and department meetings are used gather feedback and inspire innovation and creativity. We believe good ideas can come from anywhere, so it's vital to utilize everyone's feedback to make improvements!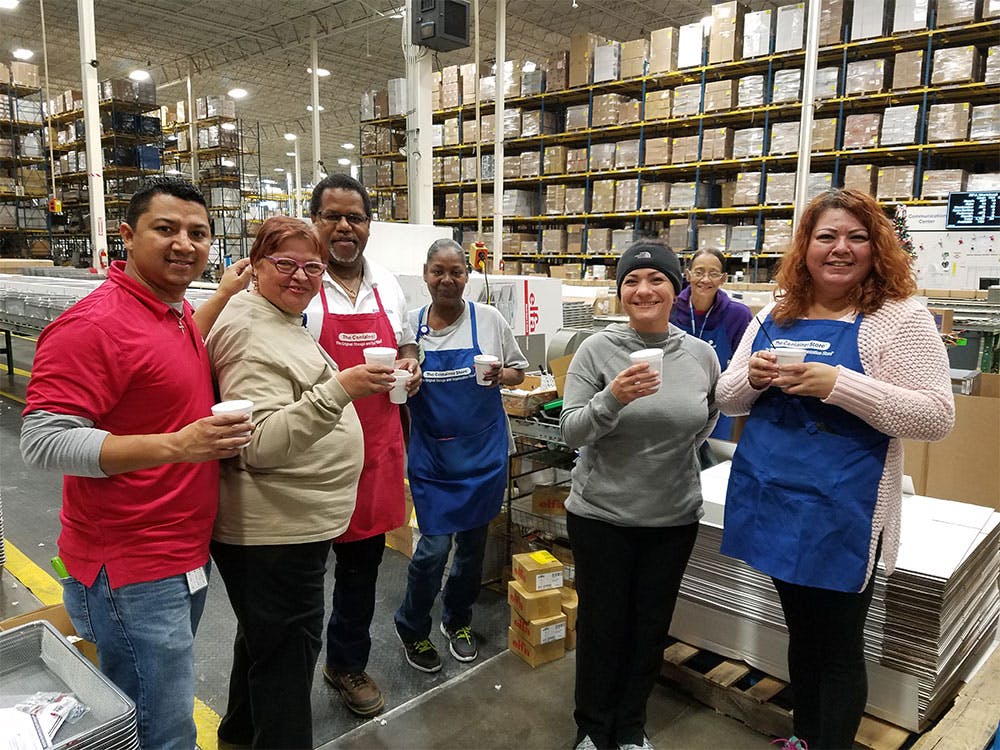 Distribution Center employees keeping warm with a cup of tasty goodness from the hot chocolate truck.
The end result, of course, is a Distribution Center full of happy, content, productive employees who love both their jobs and share an incredible bond. "I'm surrounded by world-class co-workers who genuinely care for one another," adds Loscar. "There is no better formula for success than to love what you do and have fun while doing it!"