For the 23rd straight year, folks in our home office rallied together to raise money for Community Partners of Dallas (CPD) and their annual School Supply Drive that provides school supplies and uniforms to nearly 2,500 Dallas County children under the care and supervision of Child Protective Services. As so much research shows, sometimes the only difference between an A+ student and a failing student is having basic supplies to do homework and participate in class.
People generously donated their time and talents to a variety of different events throughout the week, including a Bake Sale, Snack Cart, Silent Auction, and a Lip Sync Battle! Our Distribution Center had a breakfast for the overnight and day shifts, and a dinner Tostada Bar for the evening shift! All these events, and more, combined to bring in a grand total of $57,462 for children in need.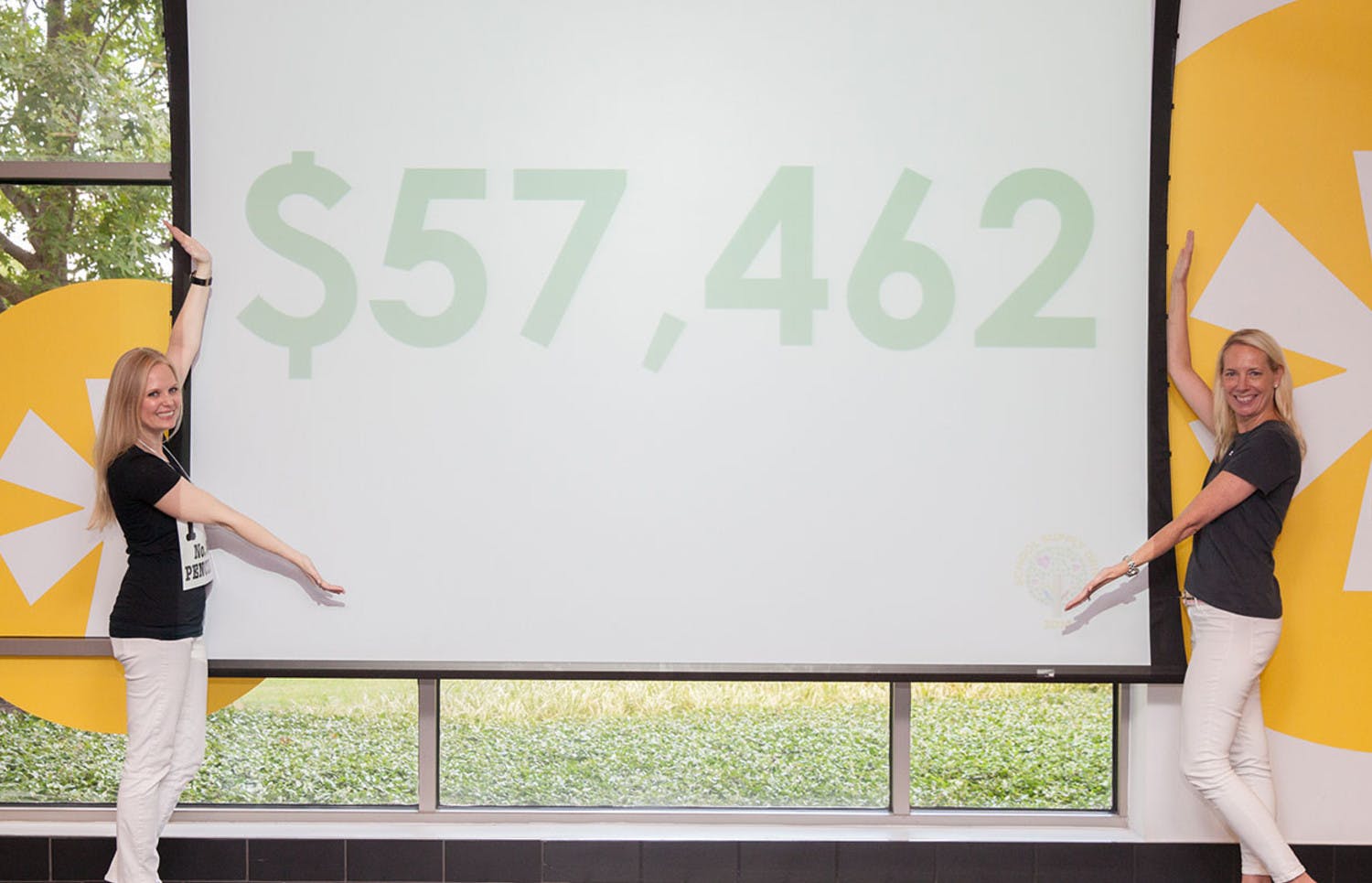 In addition to our employees really turning out to support this important cause, we want to send a huge thank you to all our vendors and partners in the community who donated items to make our silent auction a success!
Adobe
Arandell Corporation
Blanks Printing & Imaging, Inc.
C2 Imaging
DJS International Services, Inc.
Expeditors
FC Dallas
GFX International
Gigantic Color
Group & Pension Administrators
Hapag Lloyd Ocean Carrier
Hawaiian Falls
Hearst Media
iFratelli's
iProspect
Intermodal Cartage Company, Inc.
J. Macklins
Knockout Specialties
Lewis Stafford Company
Milligan Media
News America Marketing
Office Depot, Inc.
Performance Partners US, LLC
PIN
Pratt Industries
Presidio
Southwest Freight Distributors Inc.
Zenzero Kitchen
We also loved having three guests representing our fabulous vendors and nonprofit partners as judges for our Lip Sync Battle!
Paige McDaniel—President & CEO, Community Partners of Dallas
Joe Trizza—President, Ussery Printing Company
Cordelia Tullous—Managing Director, Step Up Dallas
Here they are pictured here with our fabulous emcees, MC Scantron and DJ Soft Lead.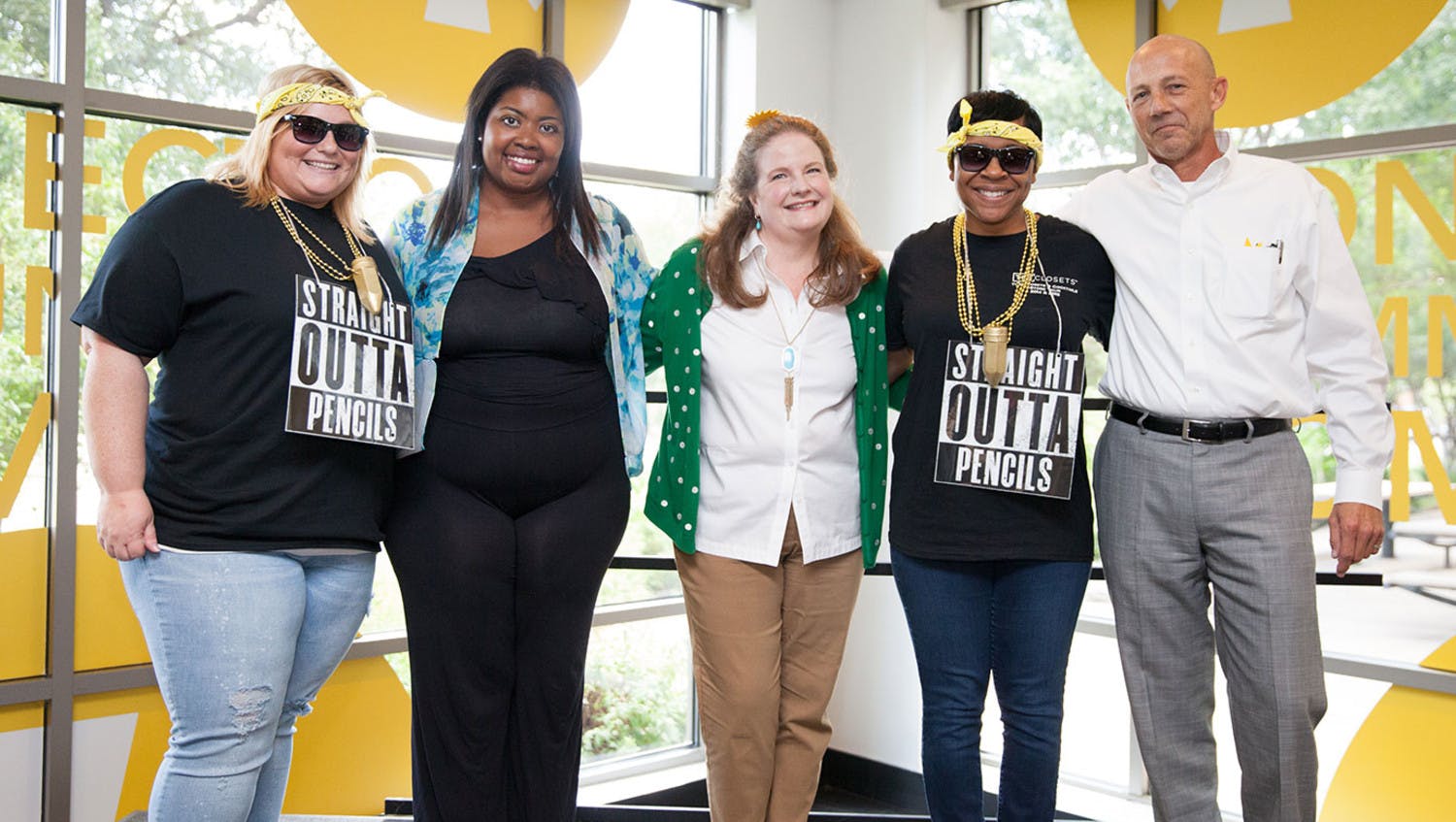 At The Container Store, we get a lot of joy in giving back to our communities—but we couldn't do it without the contributions of individual employees who purchase items, bake goodies and volunteer their time; along with vendors and other partners who support us in our efforts.
If you'd like to support or learn more about Community Partners of Dallas, click here.