Each time we open a new store, we select one nonprofit organization to be our Grand Opening partner. We recently opened a new store location in Bridgewater, New Jersey, and partnered with Safe + Sound Somerset, a wonderful local organization that provides temporary housing, counseling, crisis response, and legal advocacy for domestic abuse survivors.
In addition, they also have a great multi-purpose store where their clients can get necessities free of charge – everything from food and clothing, to toys for their children, toiletries, candy and gifts for holiday celebrations, and other items. Lindsey Lott, The Container Store's Manager of Charitable Giving says, "We were so inspired by Safe + Sound Somerset's mission and their wide-ranging, holistic approach to helping vicitms of abuse, we knew we wanted to help."
After touring their facility, we went to work doing what we do best – organizing – to help them better utilize their space. We created a space design for the store, and with the addition of elfa, Metro Commercial shelving, and storage bins, we were able to take two rooms and transform them into one neat, clean space brimming with possibility! This space make-over now means volunteers can process and sort all donated items quickly, and provide a better shopping experience for their clients.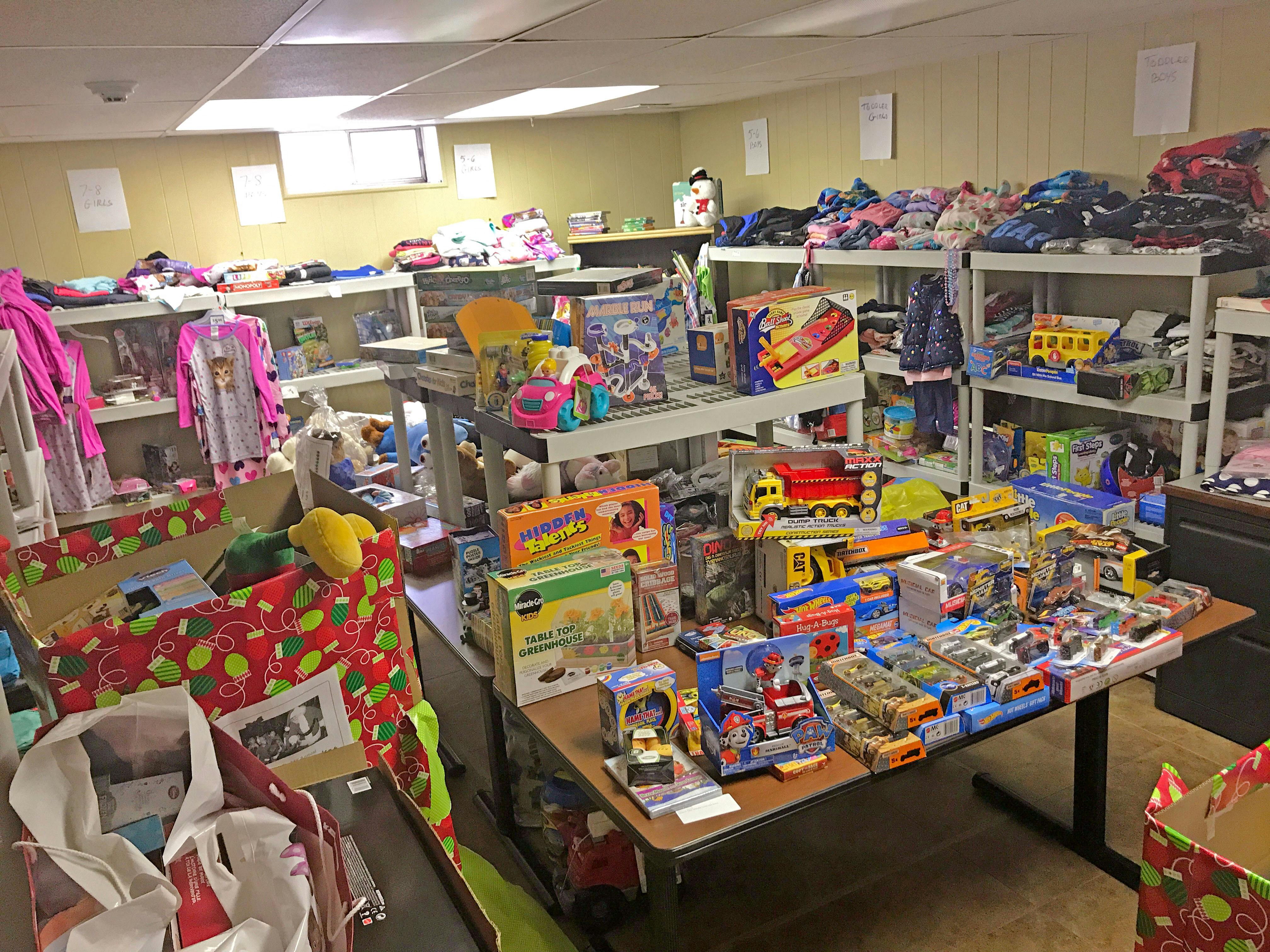 "The Container Store's organization of our pantry is a dream come true for our clients and staff," says Michele E. Boronkas, Executive Director of Safe + Sound Somerset. "Those vital staples of food, clothing, and other living necessities are now all available in one place, which allows our staff and volunteers to manage the inventory more efficiently. More importantly, the shelves and bins give the space a beautiful boutique-like atmosphere, which makes the experience of 'shopping' for our clients so much easier and more empowering."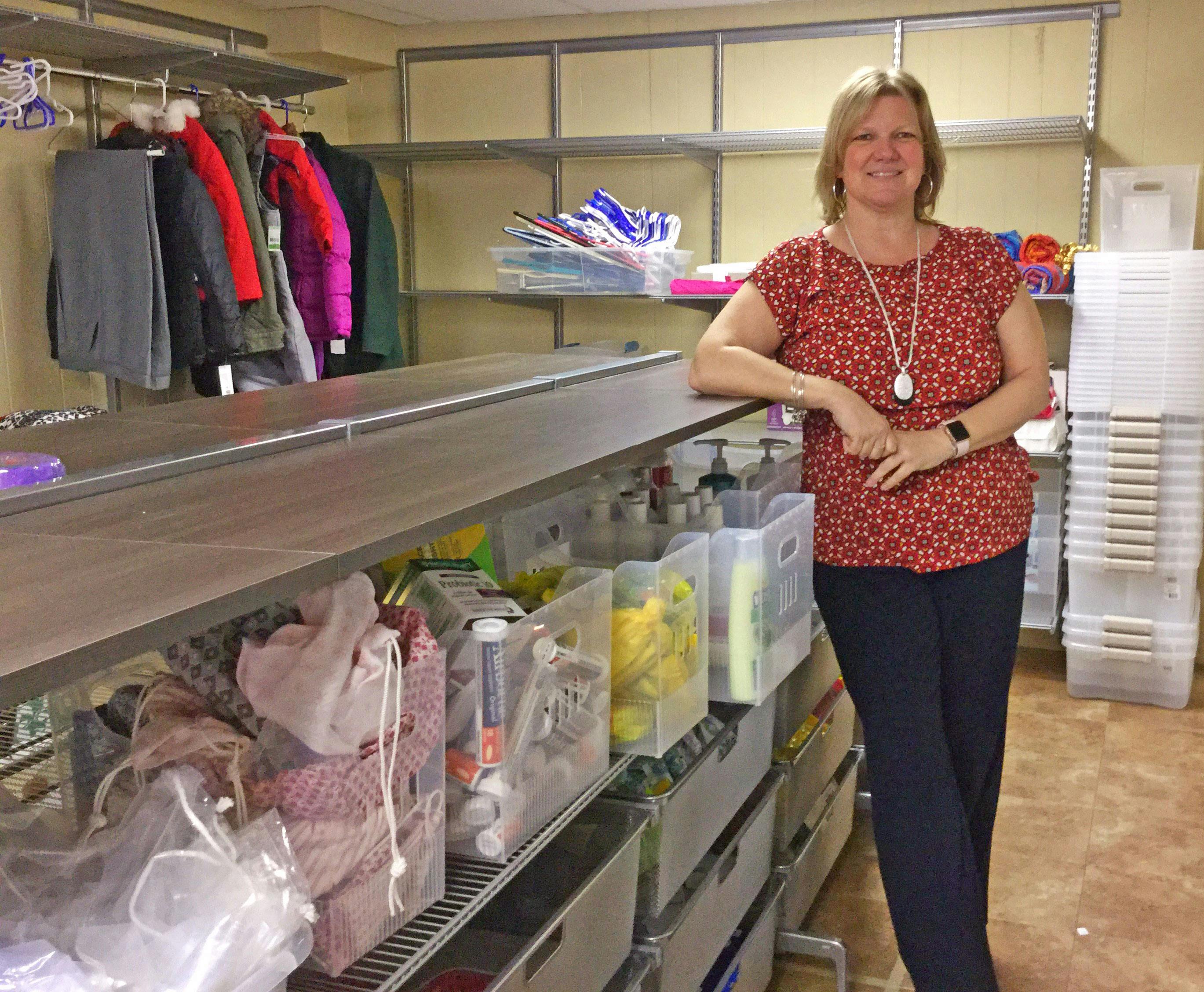 Executive Director Michele E. Boronkas stands proudly in their newly-revamped storage space.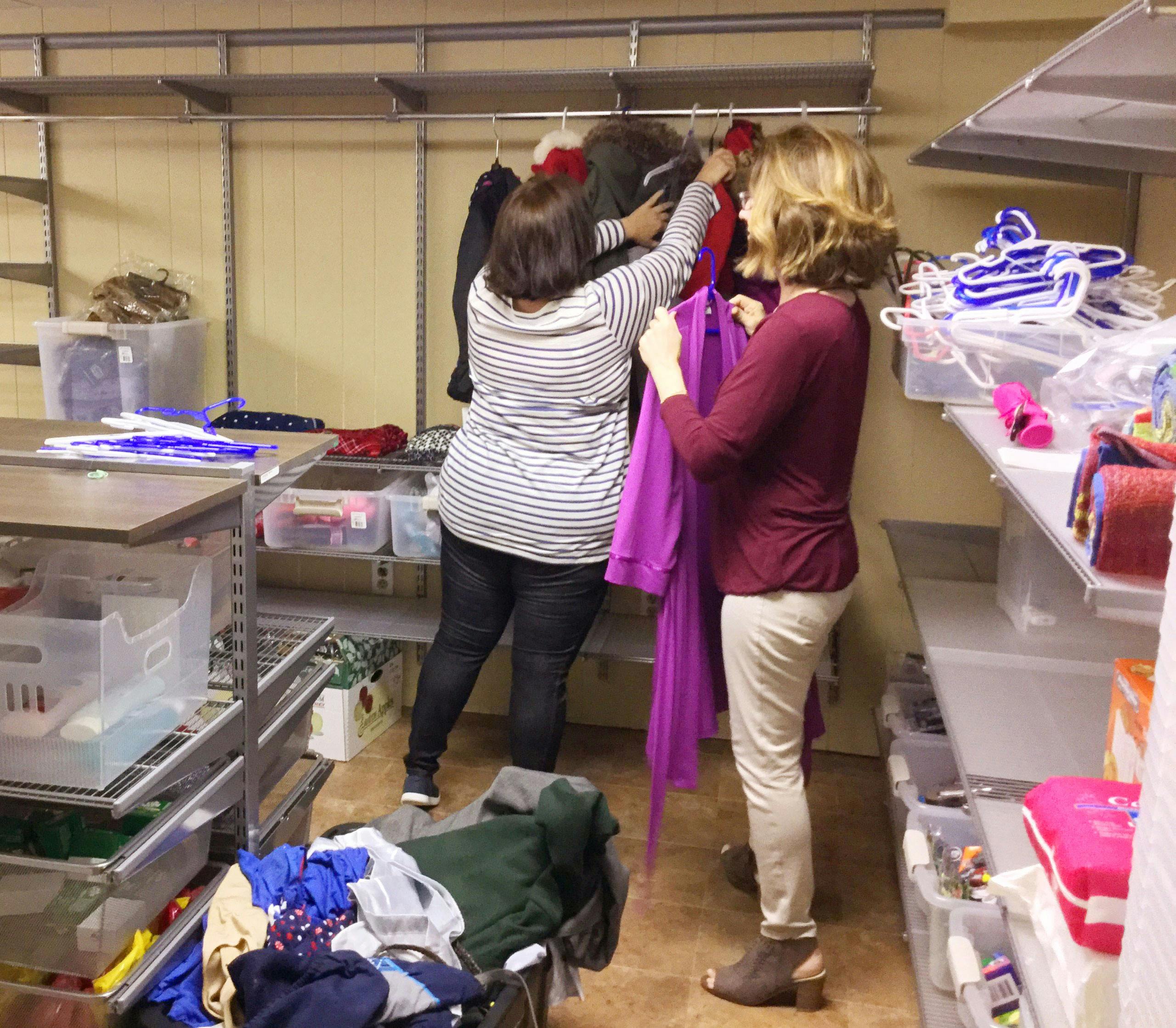 Safe + Sound Somerset workers put away clothing donations that will later by provided to the organization's clients.
As is The Container Store's tradition with our Grand Opening nonprofit partners, we also donated 10% of the opening weekend profits from the Bridgewater store to Safe + Sound Somerset, which ultimately amounted to $13,600. "We're so thankful for The Container Store's generous donation," adds Boronkas. "We appreciate them partnering with us as we work to end domestic abuse once and for all!"