Big, HUGE congratulations to Daniel White – our Store Manager Visual Sales at The Container Store in Columbus, Ohio – for being chosen as a National Retail Federation Dream BIG scholarship recipient!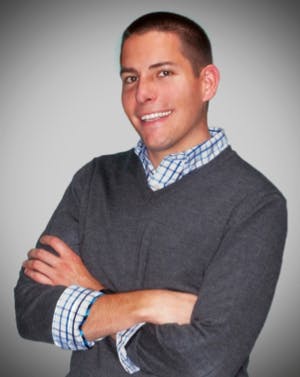 The Dream BIG scholarship program was launched this past January for those working part-time or full-time for a retail company.
Daniel, along with nine other recipients, will receive full-tuition to the University of Phoenix to allow them to pursue a wide-array of career paths available in the retail industry. Daniel has chosen to enroll in the MBA program, with the goal of helping to promote and grow the Conscious Capitalism movement as he continues through his retail career. Learn more about Daniel's passion and pride for retail here!
"The truth is, I LOVE my job," said Daniel. "I am part of a great team that starts with the 45 people in my store and includes the 5,000 or so others at The Container Store around the country. Each one is directly responsible for making it a truly great place to work. Retail isn't always considered the most 'traditional' career path, but the opportunities I've been offered at The Container Store have helped develop me as a manager, and someone who genuinely enjoys working with people on a daily basis."