In our blog series "Organized Employee Spotlight" we're taking a look behind the curtain at some of our employees' favorite organized spaces, which they've shared on Instagram and on our website to inspire others.
We know it's hard for moms to stay organized while on the go, so that's why we offer a wide-variety of storage solutions for kids' toys, snacks, clothes and more. For a few tips and specific suggestions, we turned to Chuck Taylor-sporting, Spartan-racing supermom, Lauren Rose, our Digital Marketing Coordinator.
Let's start at the beginning. How did you end up working for The Container Store?
Almost five years ago, I was recruited by The Container Store's Customer Solutions Director while I was working at a local restaurant. At first I didn't want to leave the restaurant due to my flexible schedule, but The Container Store had great benefits, so I couldn't pass it up. I started out as a live chat agent shortly thereafter. Then in 2016 I made the move to our Marketing department.
"Digital Marketing Coordinator" sounds fancy. What does that mean?
You bet it's fancy! I develop and create content for all of our outbound social media posts across Facebook, Twitter, Instagram, and Pinterest. I'm responsible for writing and scheduling posts, managing agency relationships, channel success measurement and assist overseeing our Customer Solutions Department's social customer service team. It's been the most fun job I've ever had!  
As a mother of two, how do you use your Container Store employee discount to help you and your girls stay organized?
Before I worked at The Container Store, I just threw my shoes on the ground, but now that I work here, I've purchased different types of shoe organizers to make sure all of our shoes stay organized. I also never had a clothes hanger preference prior to working here, but now I love Huggable Hangers! Living in Texas means wearing lots of tank tops, and I love that the straps stay on the hangers and never fall off.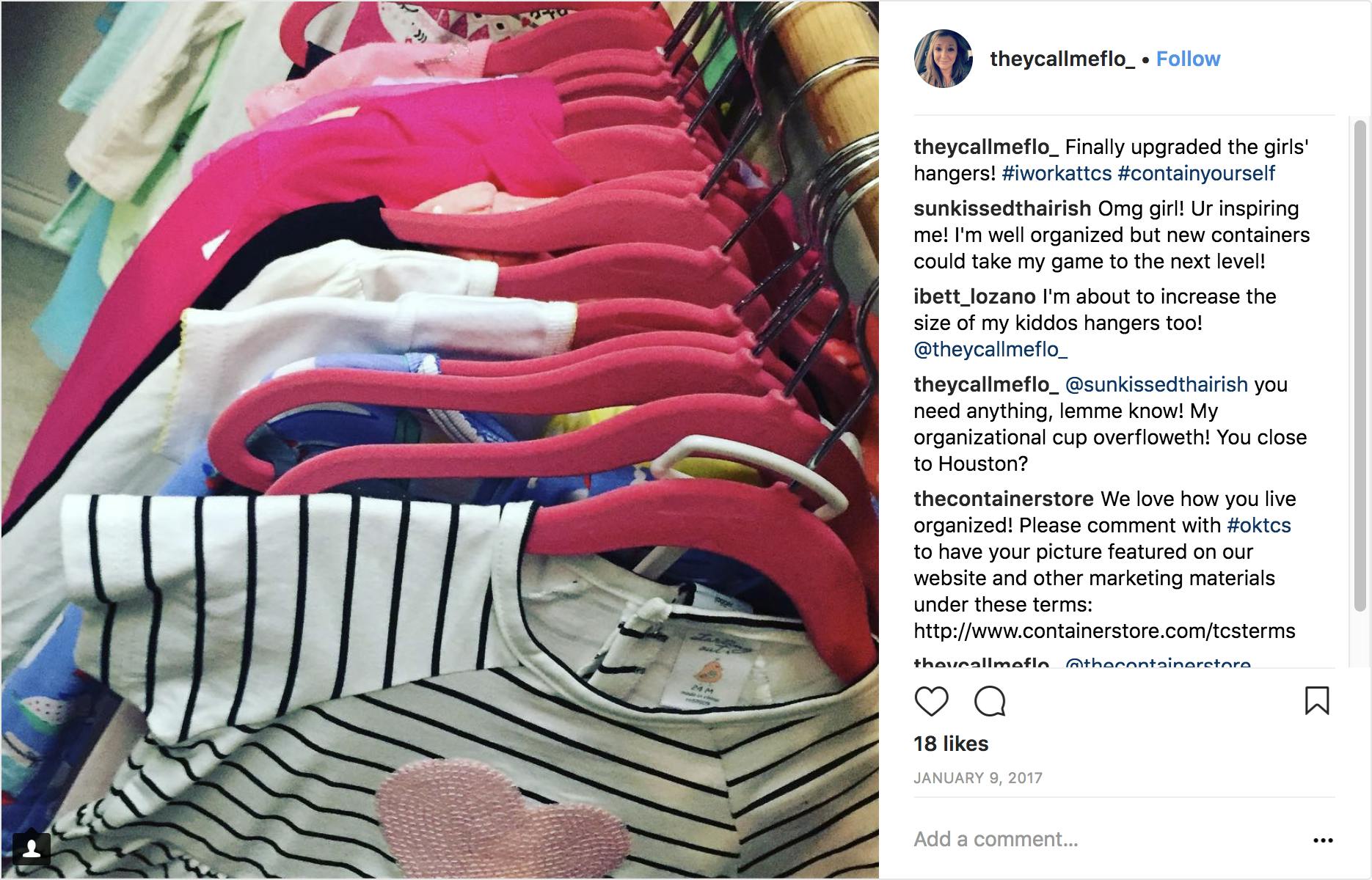 Great ideas! Anything else you recommend?
I absolutely cannot live without the Dry Spell Floating Pouch! My kids and I spend every summer day outside in the pool, so with that product I can make sure my phone stays nice and dry. I also love the Yamazaki Children's Shoe Rack because my kids actually remember to put their shoes away! It's a good way to get them involved in staying organized.
If you would have said the word "elfa" to me five years ago, I would have thought you were talking about an actual elf! But now that I work here and know what elfa products can do, I now know I can't live without it. The Start-A-Stacks are great for keeping all my kids' socks, undies, and pajamas organized.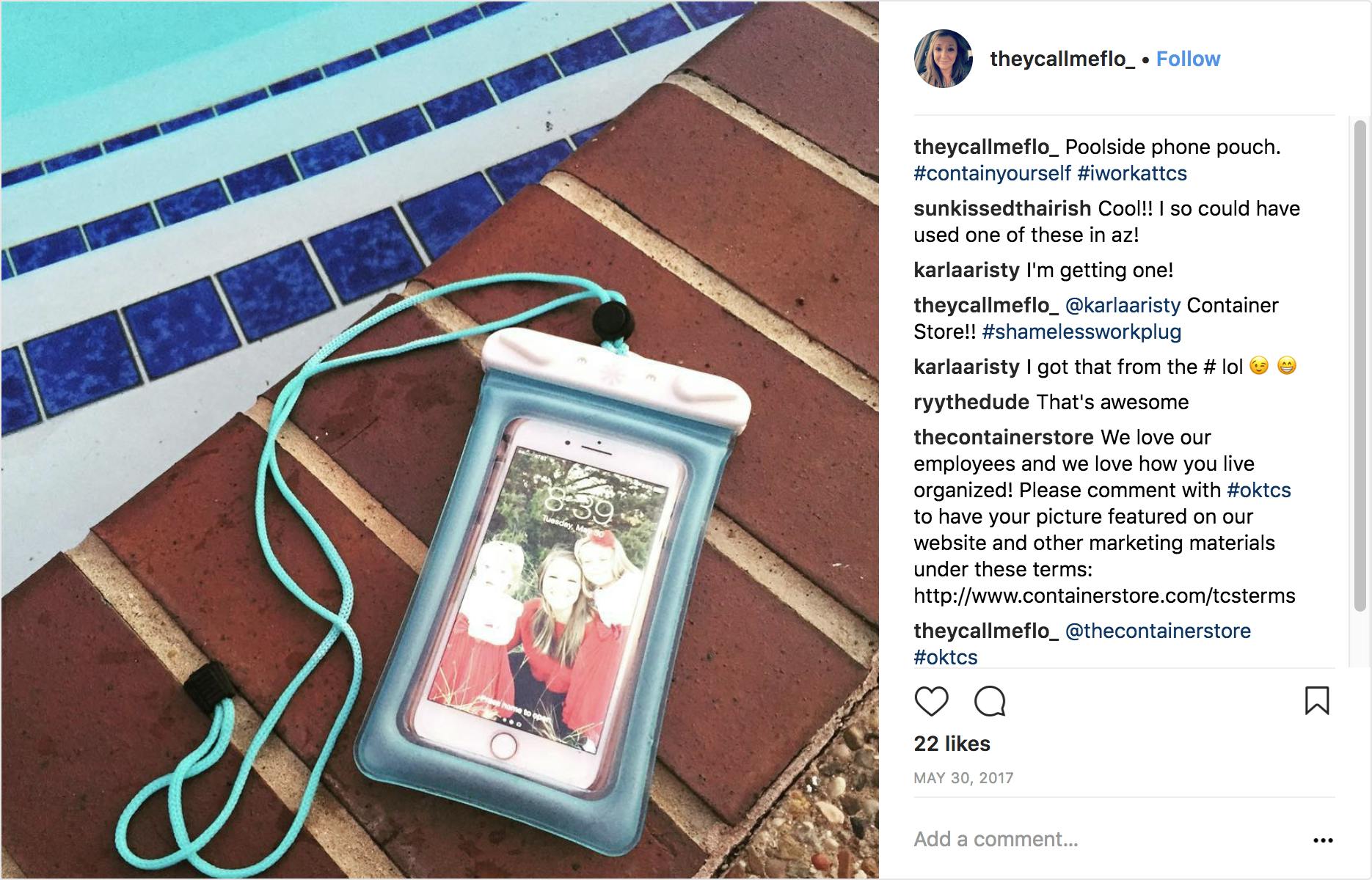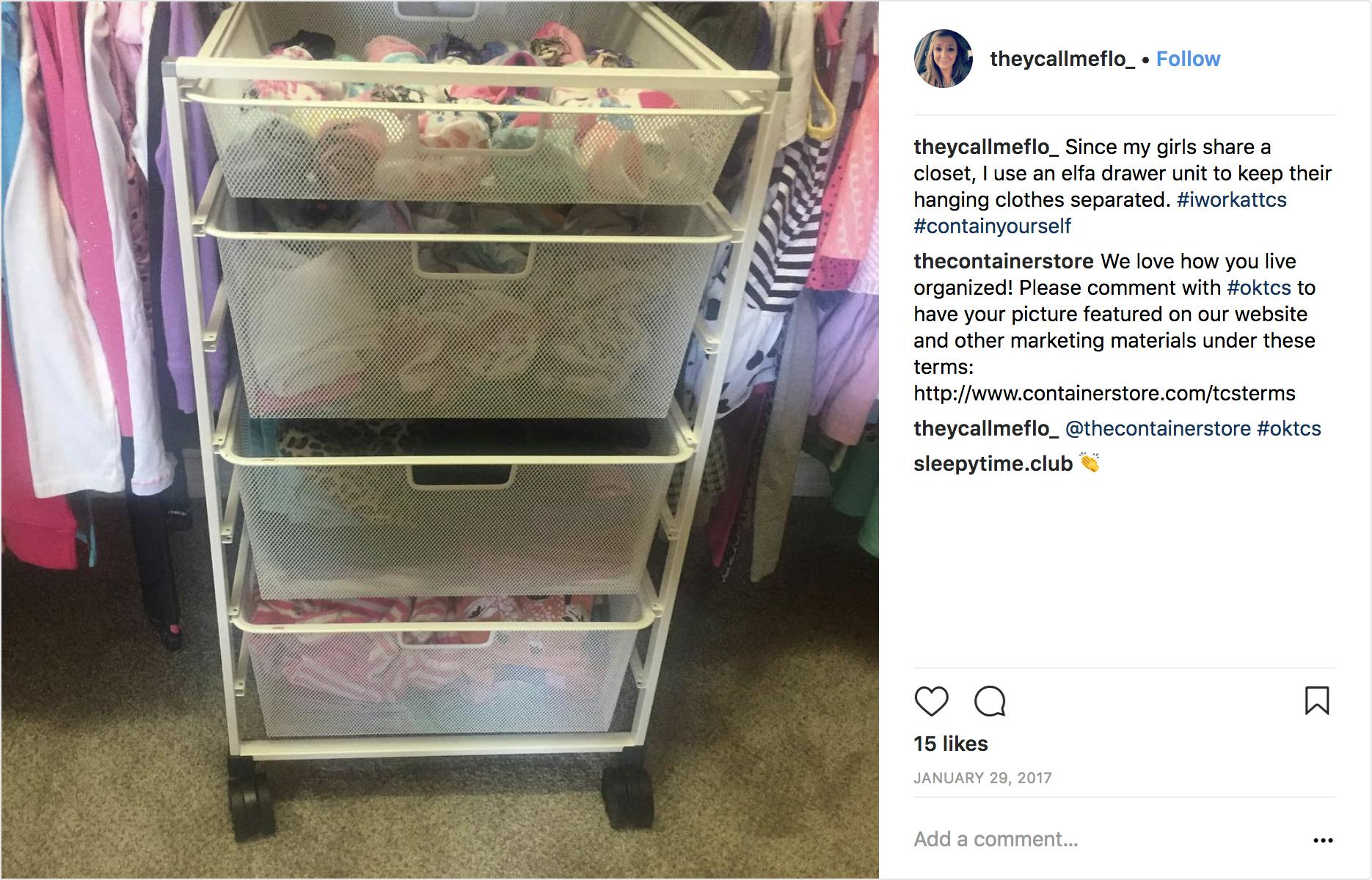 Tell me about your girls.
Emma just finished Kindergarten, and she is sensitive, empathetic, and loves to learn something new every day. Truthfully, she's so easy going and laid back that I often forget I'm only talking to a five-year-old!
My younger daughter Madelyn ("Mads" for short) is two-going-on-sixteen! But as fierce and independent as she is, she's also the most protective little sister. In fact, I've never seen a kid love their sibling as much as Mads loves her big sister, and it makes my heart swell just thinking about it!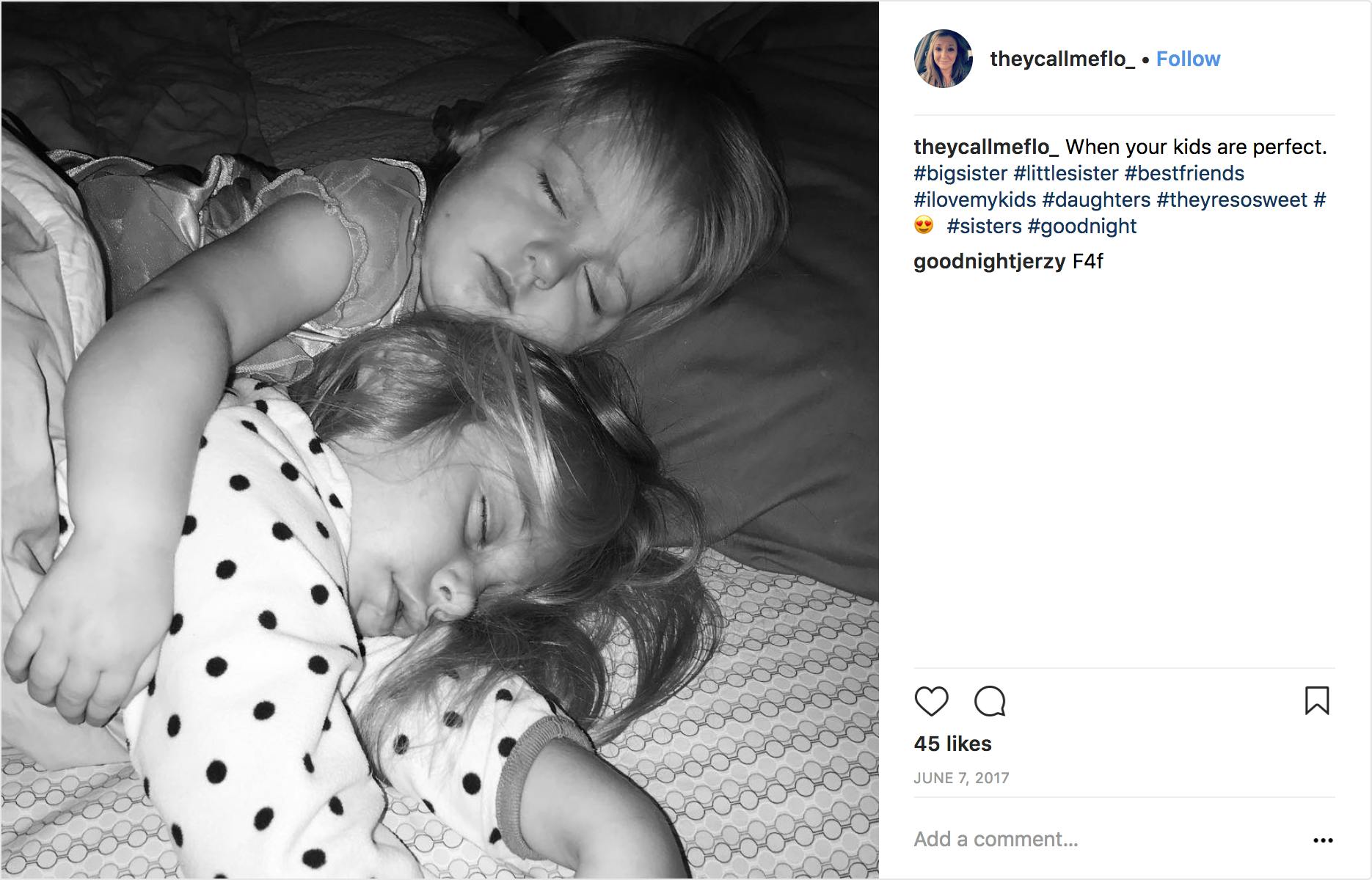 That's so sweet to hear! Are they as organized as you are?
Emma is my organized kid. Don't get me wrong, she is really good at making a mess, but she's very helpful when it's time to clean up. But usually if there's a mess in the house, Mads did it! (laughs)
Do you have any parenting secrets for raising great girls?
Yes. When someone asks you if you need help – take it! It can be hard to let others step in and help, but you truly can't do it all! Take what little time you have to yourself and enjoy it! This will make the time you spend with your kids more meaningful. 
Also, be sure to share your passions with your kids by letting them see you do things that you love! For example, during our time together, we go to the mall to get Chucks and we practice running in the mud for our Spartan Races.
Finally, do something together every night that your kids look forward to. My girls and I usually watch Moana or Troll Hunters and share an apple with peanut butter before saying our night time prayers and going to bed.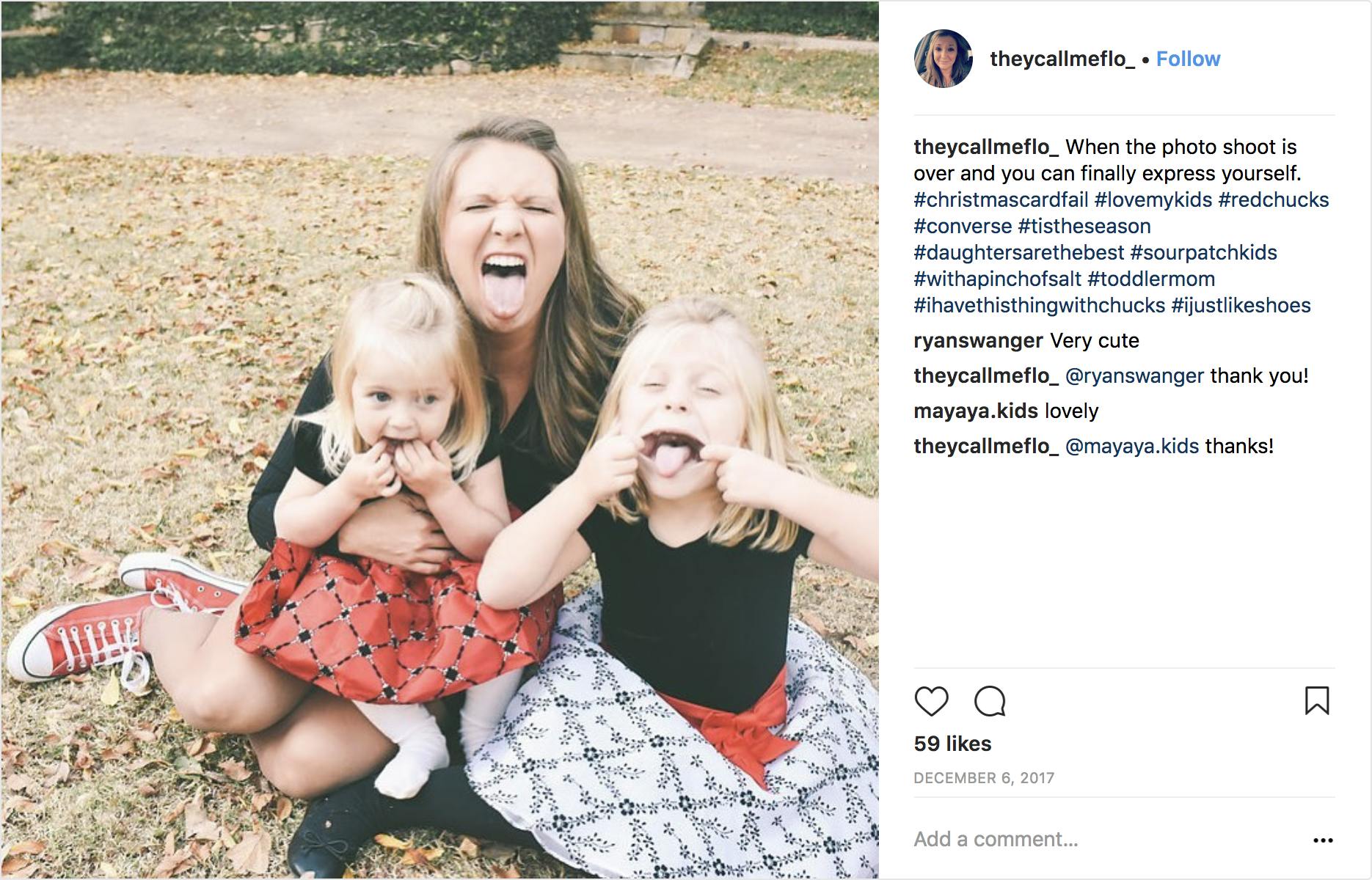 Yeah—about the Chucks…where did your love of Chuck Taylors come from?  
To me, Chuck Taylors are an All-American classic shoe that go with anything and everything, and they come in so many different shapes, sizes, and designs. It may seem kinda silly, but they really just make me happy! My first pair of Chucks was a green pair I got for Mardi Gras when I used to live in New Orleans. I didn't start collecting them until last year, and when I went to the local outlet to grab a few more colors, I noticed how incredible they were. The next thing I knew, I was there once every two weeks AND I'd made friends with the employees. Now I get a friends and family discount andmy girls love them too!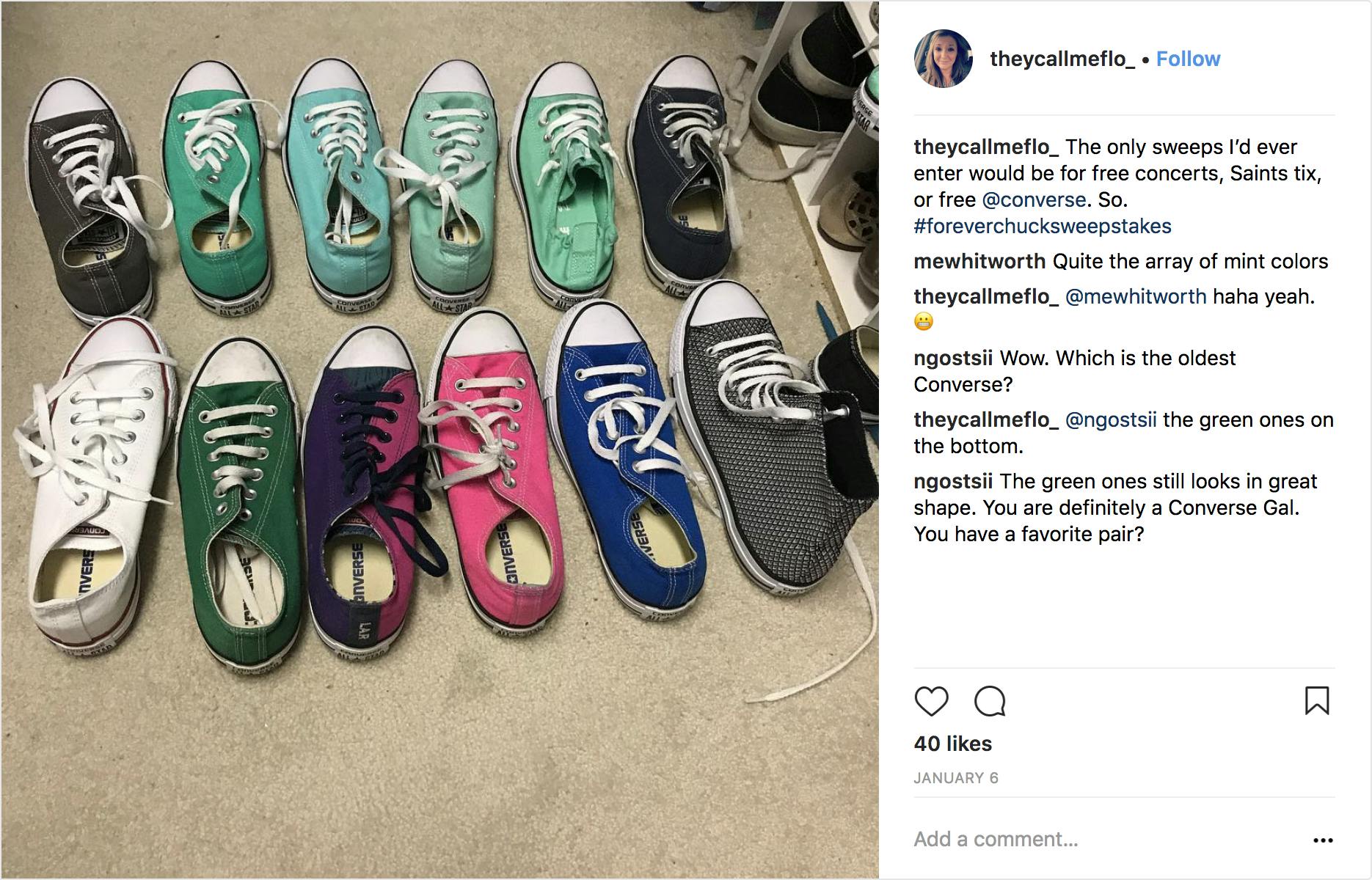 Another one of your passions is competing Spartan races, which sound terribly hard. How did you get into that?
I got into Spartan Races shortly after my ex-husband and I separated, which was a really hard time in my life. My best friend from high school suggested a Spartan Race to me as a fun thing we could do together and, since I'd been an athlete in high school and college I said "why not?" I'll never forget my first race; the atmosphere was electric, and the sense of camaraderie was like nothing else I've ever experienced! We helped each other along the way to accomplish things we couldn't do individually.
After I finished the race, I realized that I can do anything I put my mind to. I started to recognize how strong I was not only physically, but also mentally and emotionally, and that strength was something I needed at that time. Needless to say, I'm hooked! I'll finish up my 7th race this year.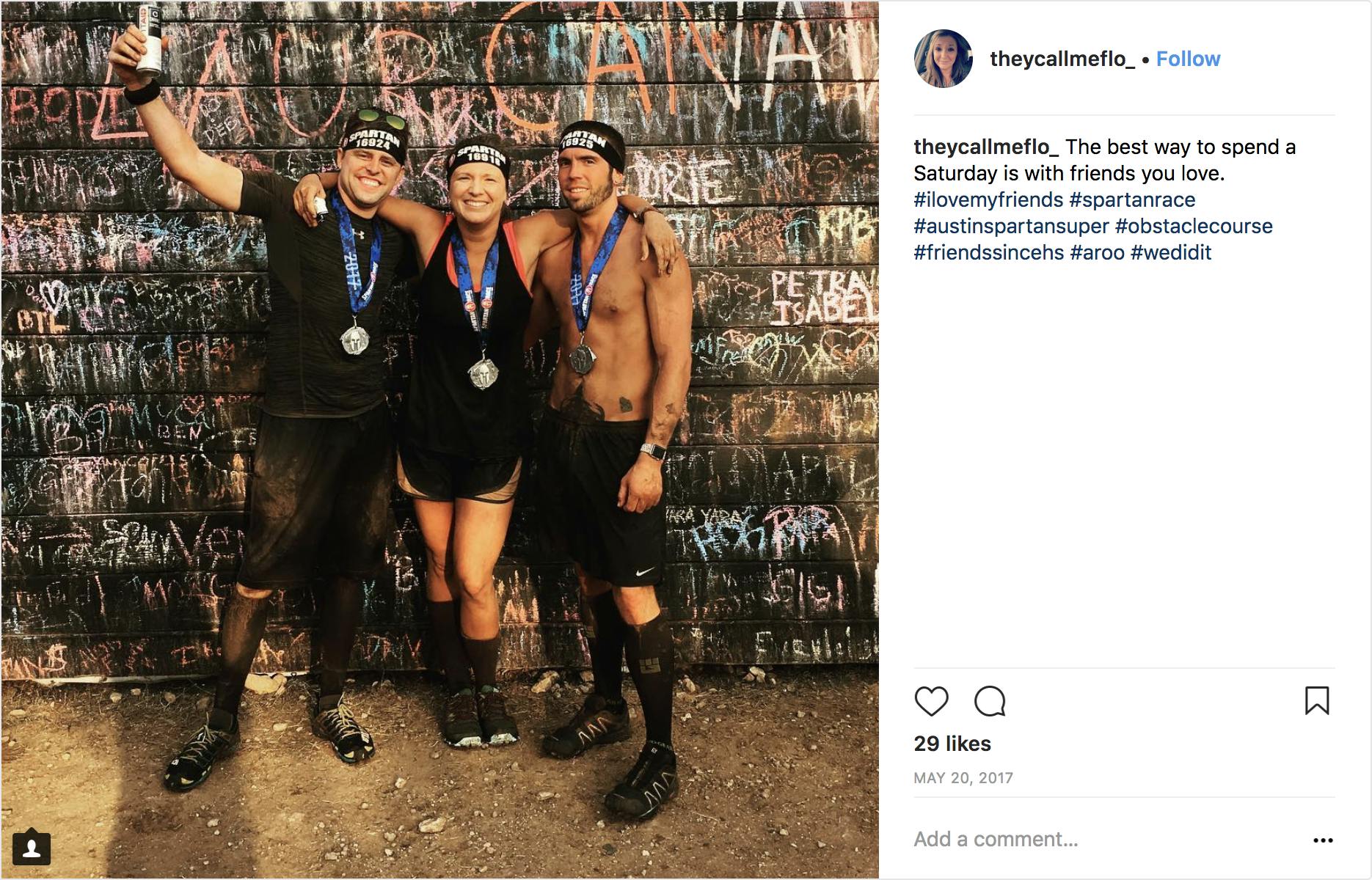 Has your career at The Container Store helped you face challenges as well?
Definitely! I am so fortunate to have this position. Aaron, my current boss, has taught me to speak up for what I want both in my career and in life in general. I've learned to think outside the box, ask critical questions, find a way to make things happen—and how to keep going even when things don't necessarily go your way. They've been with me through thick and thin, and I'll always be grateful!