In our blog series "Organized Employee Spotlight" we're taking a look behind the curtain at some of our employees' favorite organized spaces, some of which they've even shared on Instagram and on our website to inspire others.
College students—whether living in a dorm, apartment, or at home—often have a tough time with organization because they're forced to cram all their stuff into a smaller-than-desirable space. For tips on how to maximize that space, we turned to Hannah Stodden, currently a creative writing major and prime-time employee of The Container Store. We'll also meet Murph, the Canine Container Store Connoisseur.
How long have you worked at The Container Store? And what made you decide to apply here?
I have worked at TCS for about three years now, which is crazy! (It doesn't seem like it's been that long!) I was a full-time college student and my lack of money and work experience was starting to stressing me out, so a friend of mine who already worked at TCS told me to submit an application. I was a little hesitant, so I began reading about their position on FORTUNE's 100 Best Companies to Work For list and Employee-First culture. After that, I knew it would be the best and most-perfect first job, so I applied immediately!
What do you like about your job?
I love the variety of "roles" I've gotten to play. I worked primarily at the registers when I was first hired, but then I later started helping the inventory team with price changes, merchandise processing, and setting up our new sales campaigns. I also spend a lot of time helping customers on the sales floor and sometimes designing custom closets. I truly love running around the store accomplishing anything and everything! And, of course I still visit the register from time to time; you can take the girl out of the register, but never the register out of the girl.
Have you found that TCS is a good place to work while you're in school?
Yes. When balancing both school and a job it is important to have a flexible schedule, and that's just what TCS offers! Working prime-time allows me to set my work calendar around my class schedule and study time. And I also work with the coolest, most supportive people on the planet who constantly cheer me on. All things considered, I couldn't imagine a better situation!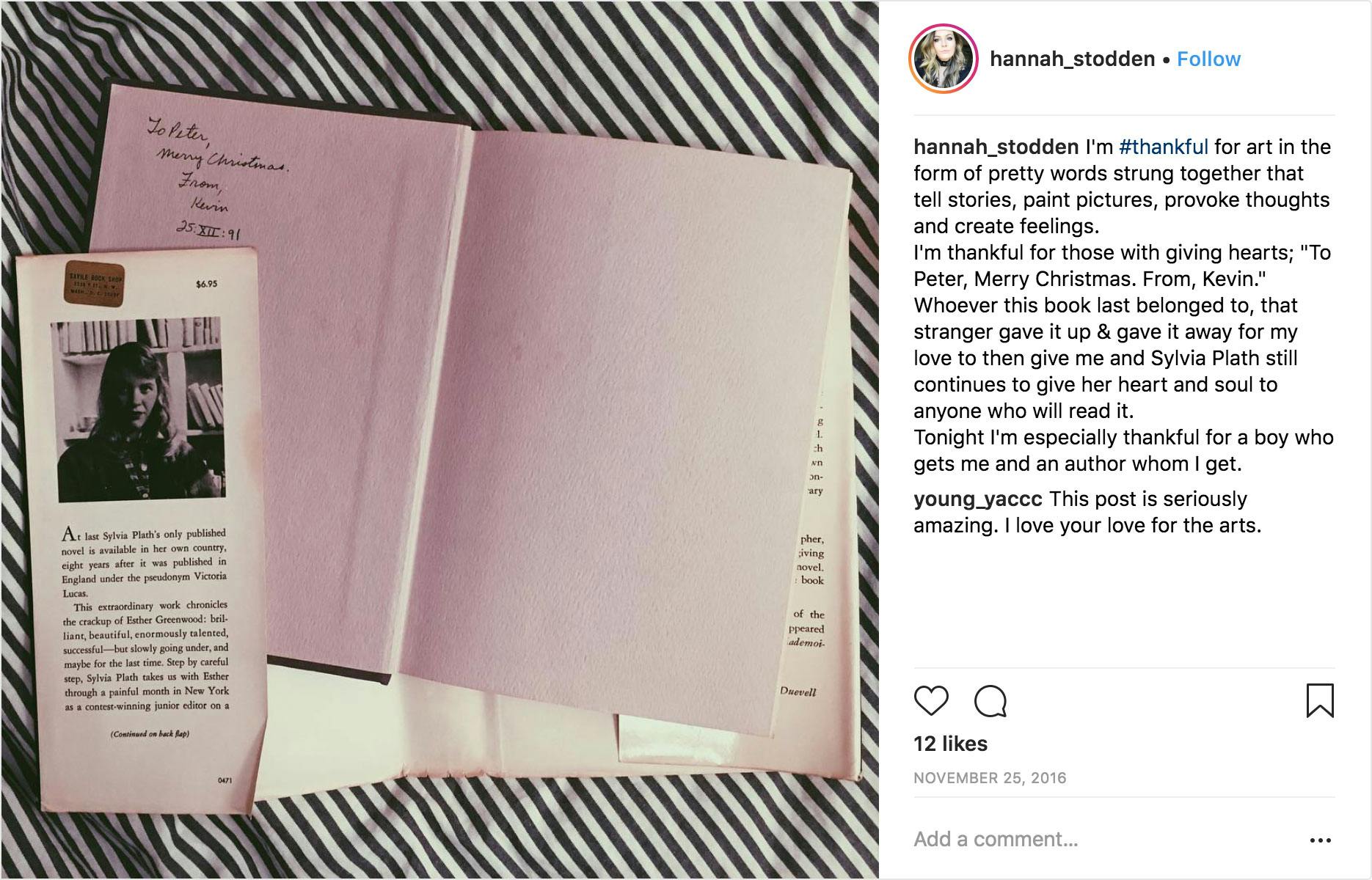 Speaking of school, what made you decide to study creative writing?
I have always been a writer, even before I could correctly form a sentence. When I was in elementary school, I would grab a few pages of printer paper, give them three good staples on the side and voila!—I was ready to write a book! I think the first one I wrote was titled "I've Gone Fishing"—which is funny because I've never actually been fishing—so I guess my imagination has always been something special.
Reading has always been very important to me as well. It helped me grow and learn about myself, and I tried to shape my own self based on what I liked and disliked about the characters in the books. I decided early on that I wanted to write young adult books and create lovable characters that also provide learning opportunities for the readers.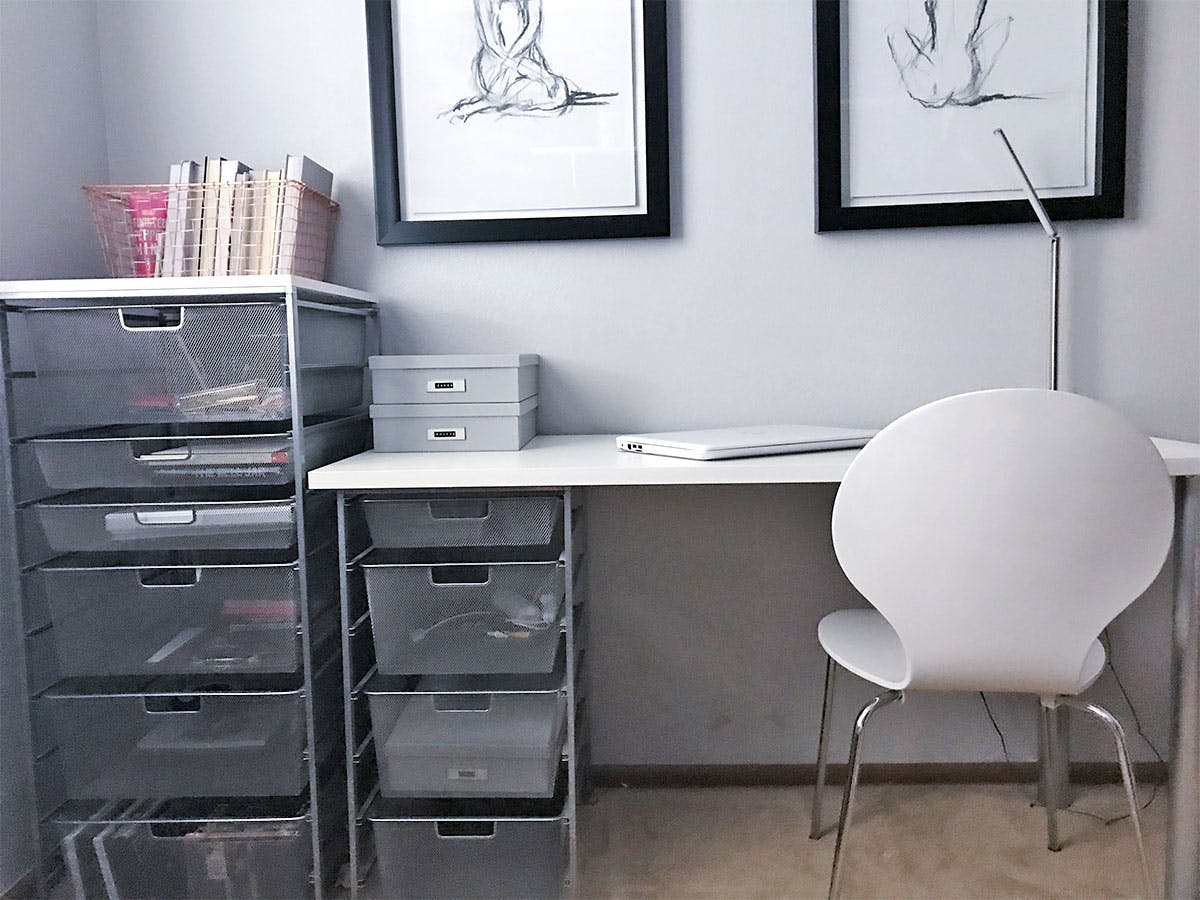 What are your favorite TCS products for your study area?
First and foremost, I love my Elfa desk! I'm a "piler" and not a "filer," so the large workspace is very convenient. My assignments may begin to stack up, but they can stack up in the corner and still leave me plenty of room to place my laptop, planner, notebooks and more. Plus, the storage on the side provided by the Elfa drawer unit is the perfect place for excess pens, Post-Its, and just about anything else I want to remain hidden, yet still easily accessible.
I am also truly obsessed with anything Poppin. I have a weird love for pens and binder clips, which are both conveniently things that Poppin provides. A student can never have enough pens for writing, editing, scheduling, and notetaking.
What are some other items you suggest for organizing smaller living spaces?
Small spaces like mine are a challenge because they can become so easily cluttered. Needless to say, that can stress me out and make me feel unorganized! Though I have a lot of books, shoes, blankets, and quite the water bottle collection, I can hide all kinds of things inside our Elfa Drawer Units and Poppin Box Seats. I like that they help create a clean look on shelves and prevents piles of stuff on the floor.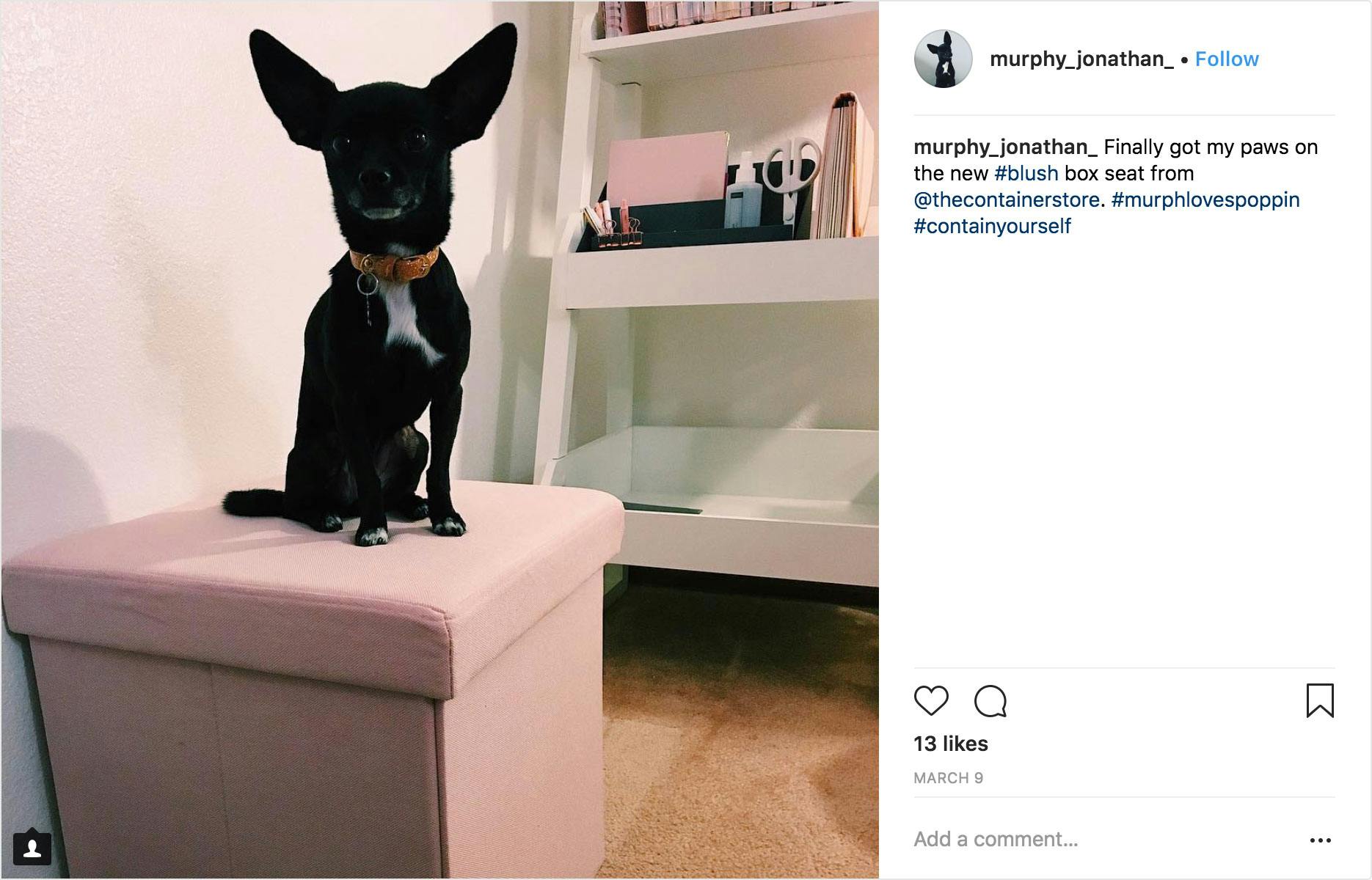 What other organizing tips do you have for students or other people living in smaller spaces?
Making use of vertical space is a total game changer when it comes to small spaces, especially since getting things up off the floor makes small spaces feel larger. I recommend utilizing wall space with wall-mounted hooks and shelves. For dorm-dwellers, 3M Command Strips can do the job without damaging the walls.
Multi-purpose products are also fun. Just look at the Poppin Box Seat again. Storage and a seat—what could be better? The C-Tables are another great small and compact option; if they're not being used to slide under the couch, they can also function as a small night stand or end table, and they're easily movable so you can place them wherever you need them. I have three of them, and they're all well-loved and used heavily.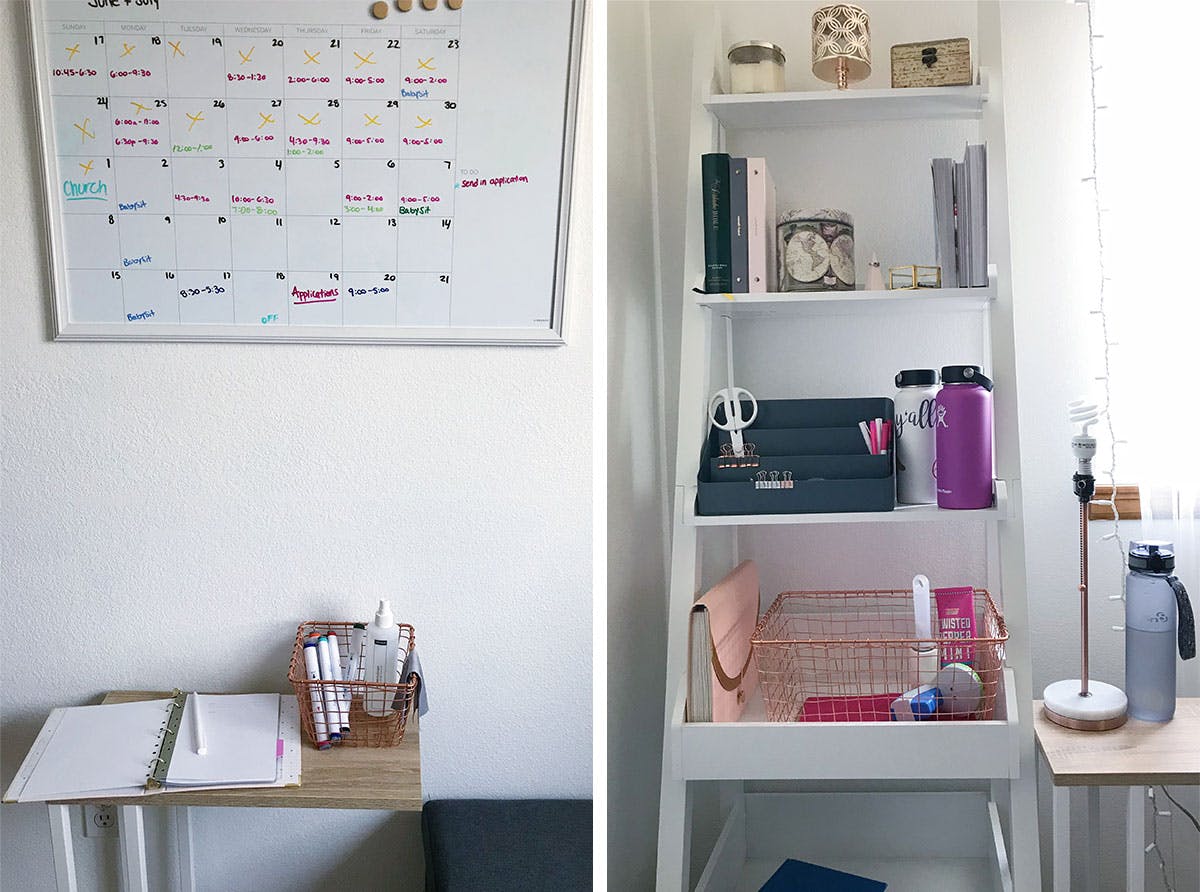 OK, now let's address the 5 lb. elephant—sorry, chihuahua—in the room. What's Murph's story?
Murphy Jonathan, despite her name, is a little princess pup. As you can imagine, she is spoiled rotten; she even has more stuffed animals than I did growing up! I rescued her five years ago when she was only two-months old, and we have been inseparable ever since! Perhaps my favorite thing about her is that she is so obedient and well-behaved.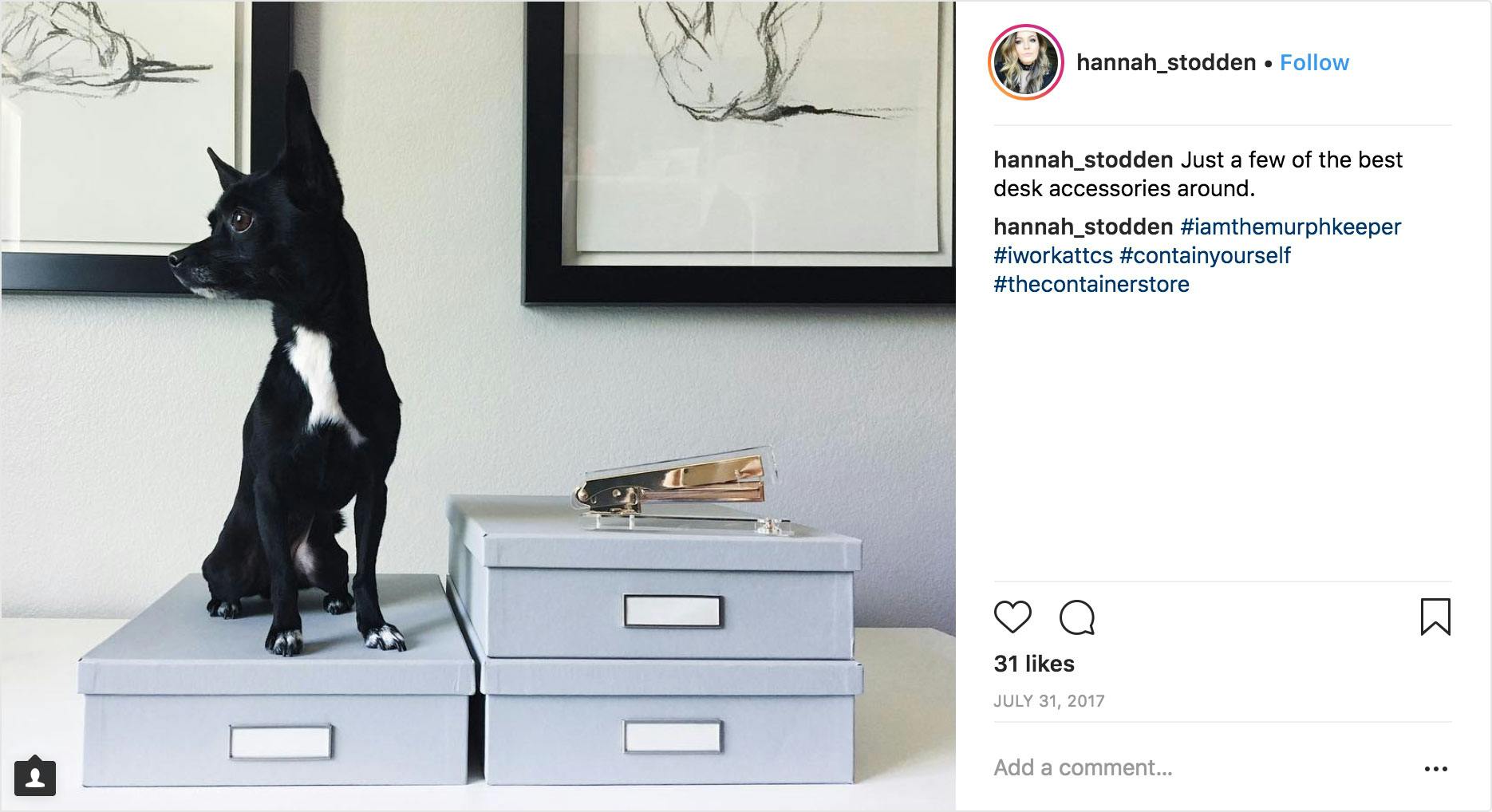 Does she appreciate organization as much as you do?
Yes, Murph loves the Box Seats just as much as I do! They allow her to jump onto our bed, which is otherwise too high for her. She even knows which Box Seat holds her toys and which one holds blankets, so she's just as smart as she is cute! She appreciates the fact that things are put away in their designated spaces because it gives her more room to run around and chase her tail.
Murph also loves posing for photos with TCS products. I'd like to think it's because she loves our products as much as me, but it's probably because she knows she'll get peanut butter afterwards. (laughs)