In our blog series, "Organized Employee Spotlight," we're taking a look behind the curtain at some of our employees' favorite organized spaces, some of which they've even shared on Instagram and on our website to inspire others.
Have you ever wondered about the identity of the well-spoken, witty, humorous voice behind our What We Stand For blog? Well, today is your lucky day!  In this Organized Employee Spotlight, we take a deeper look into the multi-talented mystery man behind it all—Brad Neel.
How did your career at The Container Store begin?
My background is in TV production, but my wife recruited me into the TCS family almost eight years ago. She was working in our Customer Solutions Department, and day after day she would tell me about how much she loved it. Then one day I finally had a conversation about it with two of the CSD managers, and they encouraged me to apply. At first, I was a live chat/email agent, and then I later began working on our social media team to help monitor our Facebook, Twitter, and Instagram channels.
As time went on, I became more and more interested in our culture and I expressed an interest in writing for our What We Stand For blog. Luckily, I was surrounded by amazing people who encouraged this, and I've been writing for the blog for the past several years. The blog is kind of a "side gig" to my main gig, so it's a fun and unique situation.
Have you always been a great writer?
Ha! I wouldn't exactly refer to myself as "great," but I appreciate the compliment. (Cormac McCarthy is great; I'd call myself decent.) But yes, I've always enjoyed writing and had a knack for it. I love that the WWSF blog allows me to write about so many different things, from our vendors and employees to various fun events around the company. I even had the opportunity to write a very personal blog post about empathy, so I appreciate the chance to express those thoughts and feelings in the context of my job.
How did you meet your wife?
We met in college. She was a theatre major and I was a TV/film guy, and we met in an acting class. Now she's a Salesforce administrator and works in social media and blogging, so go figure!
Do you have any kids or pets?
Both. We have two cats—Batman and Ann Purrkins—and a three-year old daughter/boss named Ruby. She's adorable, whip-smart, and very funny. But three-year olds are…well, the word "tyrannical" isn't quite the right word, but it's the first one that comes to mind.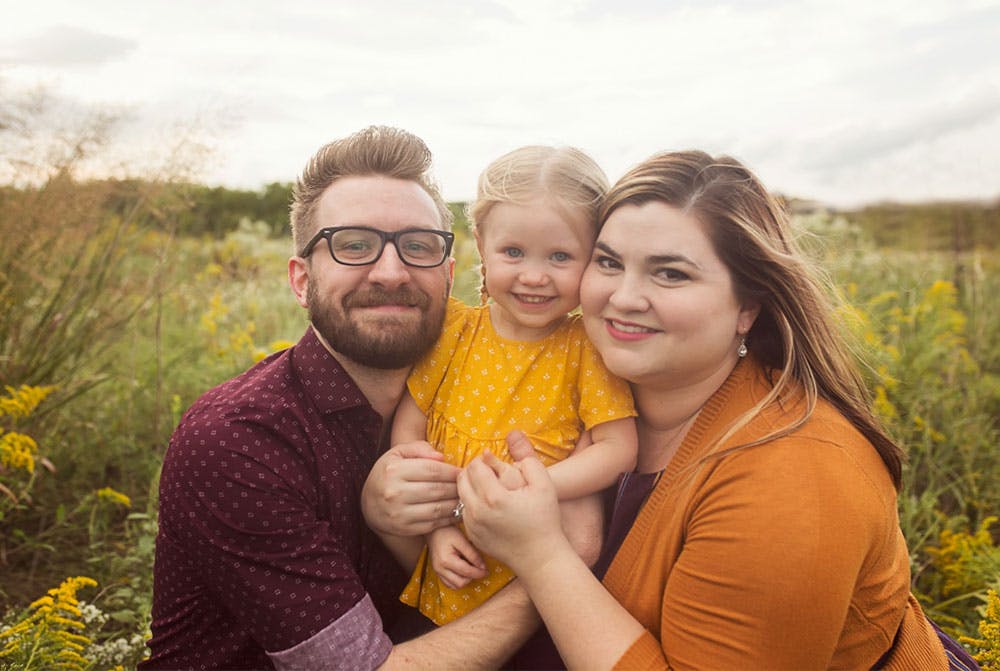 Brad's family
What has being a dad taught you about the importance of organization?
Being a relatively organized parent is a form of damage control. If you have a toddler, your house or apartment WILL get messy, but being organized at least helps reduce the amount of chaos you have to deal with. For example, I'm never NOT in a hurry, but at least I have a designated spot where I can grab Ruby's backpack—always full of snacks and toys—as we head out the door. Not having to take those few extra moments to search for everything is a small but crucial victory.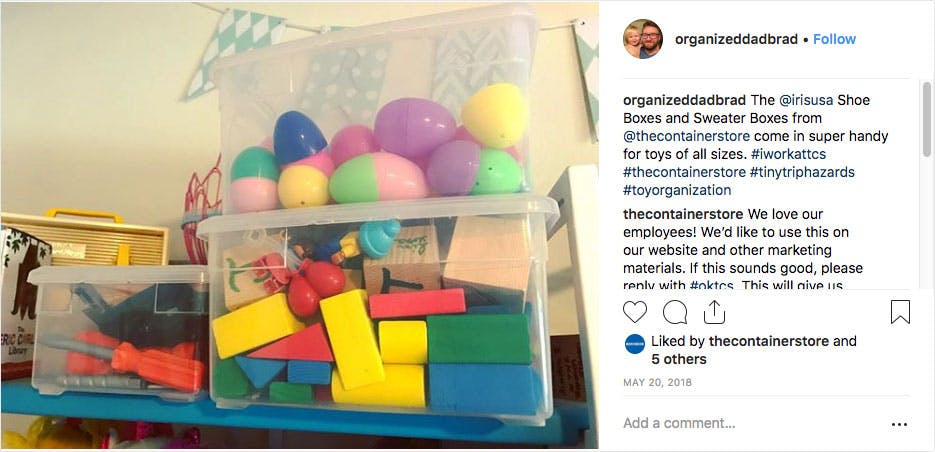 @Organizeddadbrad - Post 1
What is your favorite organized area in your home?
Ruby's room (when it's picked up, that is) and our kitchen. We have a small apartment kitchen, so we've had to find creative ways to use our space. Oh, and I'd also have to say my vinyl record collection; I store those in QBO Cubes.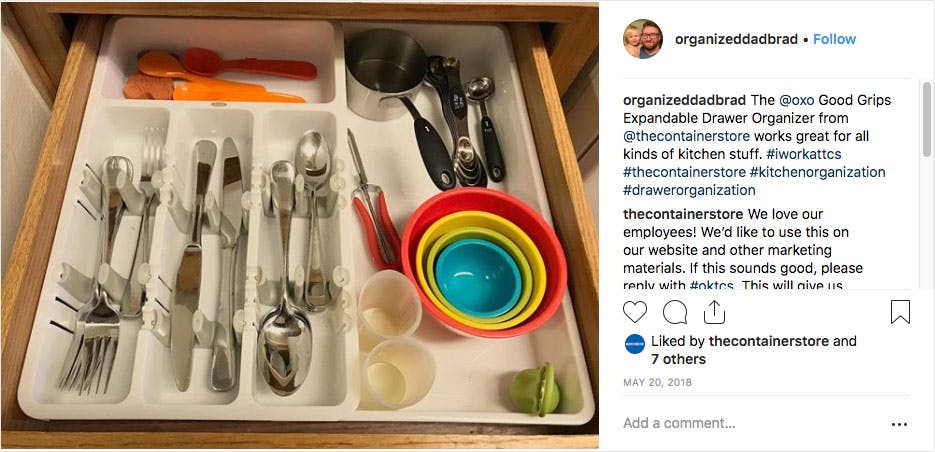 @Organizeddadbrad - Post 2
What led you to begin collecting records?
My wife bought me a record player for Christmas one year, and I loved the warm, organic sound of vinyl, so I started hitting up used bookstores to look for more of them. I'm also lucky to live in the Dallas/Fort Worth area, which has a growing number of great record stores, so that helps too. There's just a romantic and tangible quality to records that make them special to me.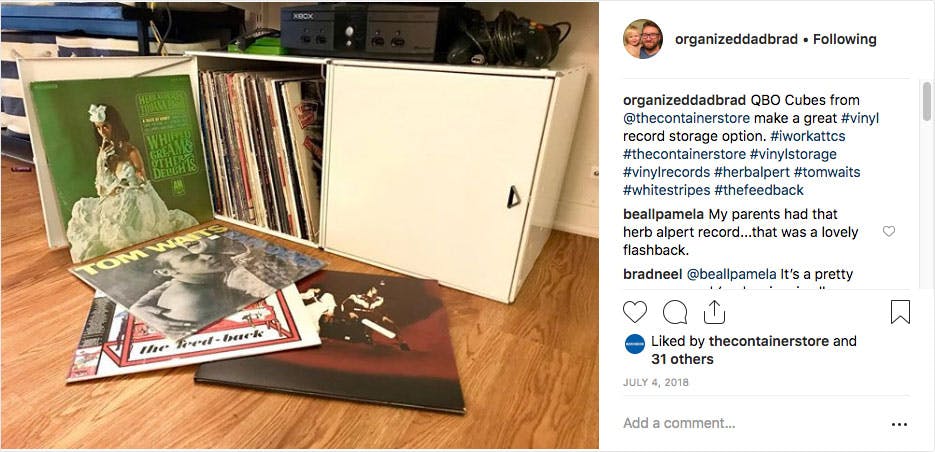 @Organizeddadbrad - Post 3
What types or genres of music do you collect?
I'm obsessed with music, so my tastes are all over the map—classic rock, jazz, Chicago blues, '70s country, exotica, modern psych rock, '80s pop, avant-garde, easy listening, folk, New Wave, etc. I don't have a huge collection yet—mainly because I live in an apartment—but I hope to one day when I have the room. To me, music is like food: do you really want to go through life eating the same things over and over, or do you want to try new things? Speaking for myself, I like to try a little bit of everything.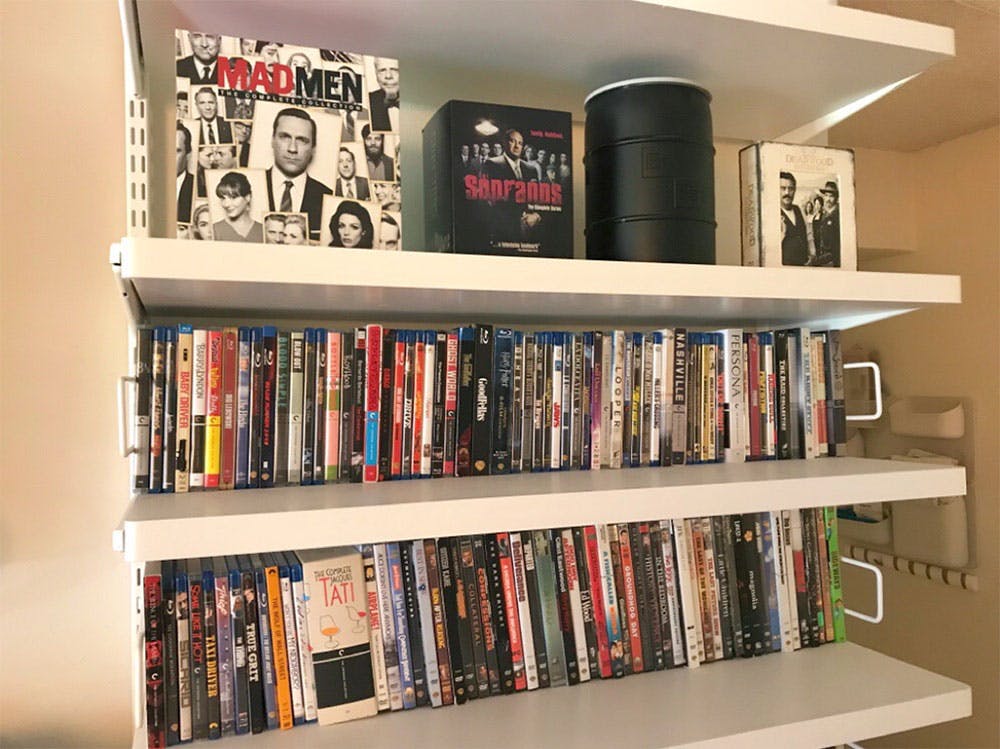 Bookshelf 1
Are there any other areas of your home that are as organized as your record collection?
Yes, my other nerdy obsessions are books and movies. (After all, I DID study film in college.) Like my records, my collections of book and Blu-Rays/DVDs aren't huge at the moment, but what's there is organized on my Elfa shelves. My movies are in alphabetical order, but Jackie wanted to "ROYGBIV" our book shelves, so that's how those are arranged.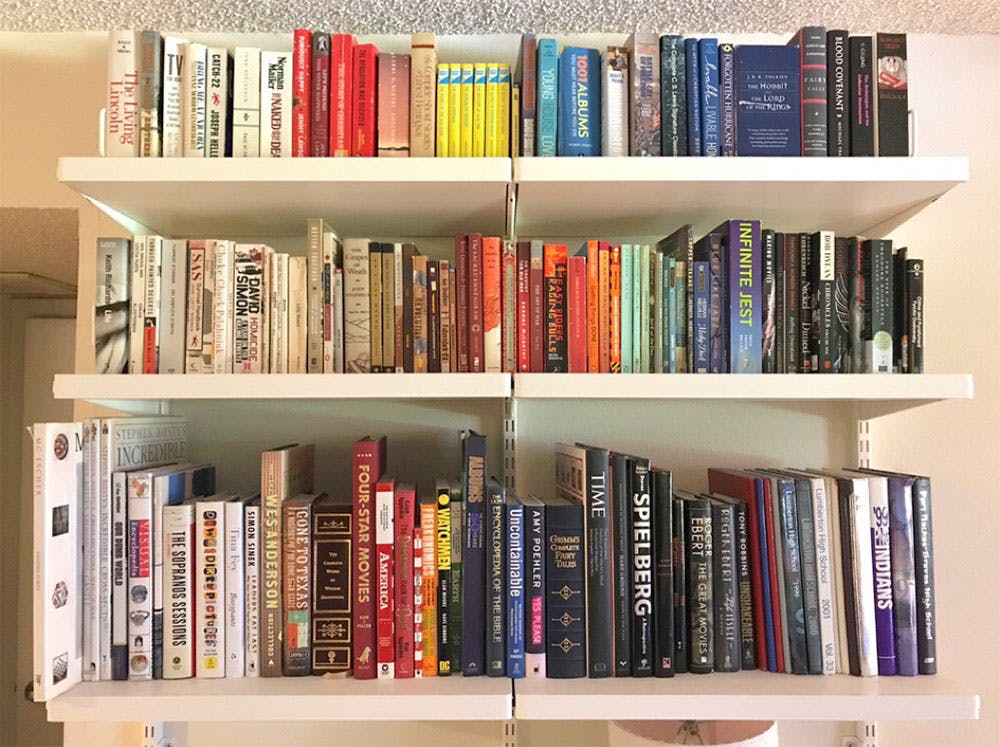 Bookshelf 2
Why do you love working for The Container Store?
I've never seen such an extraordinary group of people as I've seen here at TCS. It's brimming with kind, smart, creative, supportive, lovely people, and having the opportunity to work among them has honestly made me a better person. They've become like a huge extended family for me, and I couldn't imagine my life without them.