In our blog series "Organized Employee Spotlights" we're taking a look behind the curtain at some of our employees' favorite organized spaces, which they've shared on Instagram and our website to inspire others. This week, we're speaking with Ashton Broquet, Full-Time Sales Associate at our Novi, MI store location, about her organizing adventures as a new home-owner. We also discuss food and Harry Potter, so settle in with your mug of butterbeer and enjoy the conversation!
You were a part of the first group of employees hired at our Novi store location in June of 2016. What made you want to work for TCS?
I was actually recruited by our Operations Manager. When she talked to me about the employee culture and how much she loved working for the company, I went home and did some research. First I fell in love with the Foundation Principles and the Employee First Culture; then I really enjoyed the unique selection of products and inspiration that The Container Store had to offer, especially the elfa closet solutions.
How excited were you to receive your welcome gifts at the conclusion of your new store training?
Very excited! In fact, I still use some of the items from that box! My favorite item is the OXO Good Grips Pop Canister. I have just the small one right now that I use for dried cranberries and homemade granola.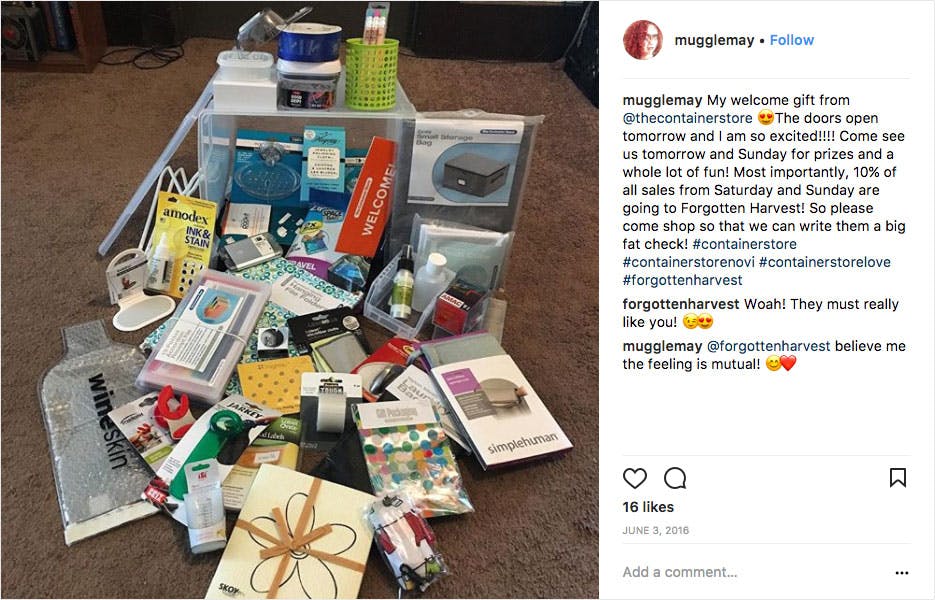 As a full-time sales associate, what are some of your job responsibilities?
As one of our team's custom closets designers, I'm responsible for really connecting with our customers and introducing them to our beautiful custom closet solutions. It's so much fun to be able to help someone realize the full potential of the space they are organizing. One of my favorite elfa designs was for the Detroit Robot Factory! I'm also periodically one of our Sales Floor Leaders and have to keep an eye on the entire store, directing and supporting employees as needed.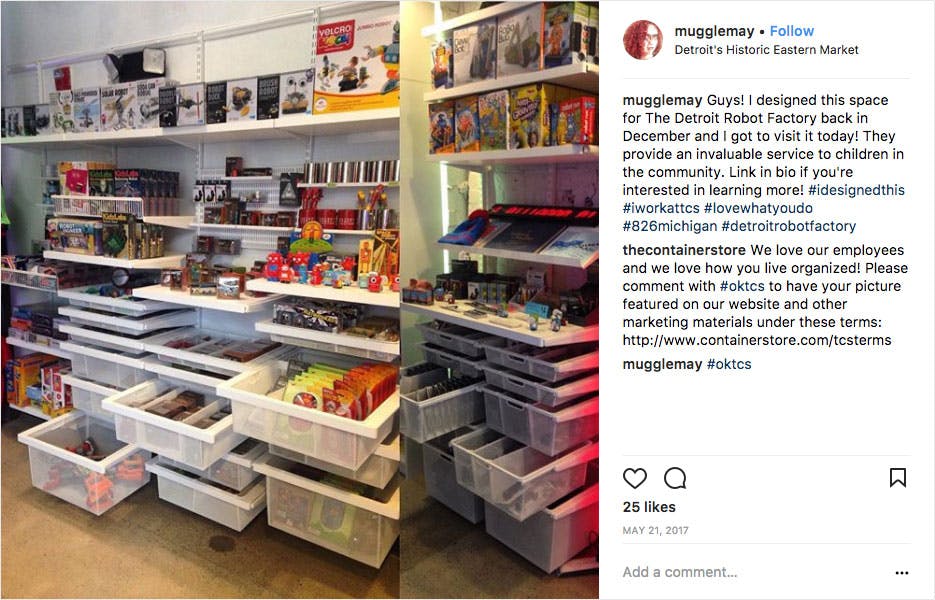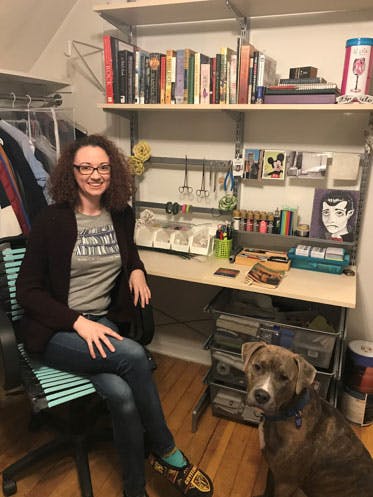 After you got hired, what was the first organization project you accomplished using your employee discount?
With the help of another elfa designer, my first project was creating an elfa desk/craft space for myself, which I use make paper flowers out of book pages from old books. I needed a space to store my books, utensils, and paints, and I love how it turned out!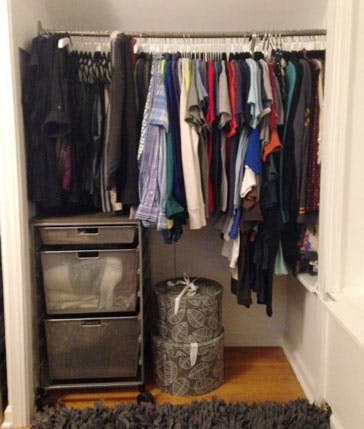 What's your favorite organized space in your home?
My husband and I have to share a 5' closet with a sloped ceiling and an attic door in the back of it (*insert exasperated eye roll here*). It's a funky little space with no room for a full on elfa revamp, so right now I'm loving how our Huggable Hangers, Higher Hangers, Tiered Hangers (perfect for my shawls), and elfa Drawer Units help us maximize our space. The Drawers Units are on casters, so I can easily move them out of the way to access the attic. Plus, they also keep me from having to put a dresser in our small bedroom! 
When you move into a new home, you always have to get one room completed so that you have a sanctuary to escape to while working on other projects. I have dedicated a lot of time this past month getting moved into our bedroom, so the final result just makes me so happy! Now I just have to convince the husband to retire some of his t-shirts so we can create more space!
What other elfa products do you love?
My favorite is the elfa Utility Door & Wall Rack, which I use for my gift wrap. I can see everything and I don't have to dig through a giant bag to find the ribbon or the tape. I love that everything about Elfa is flexible in case I want to add more or change its use completely. After moving into this new home I keep walking through every room and wondering how I could make it better with elfa!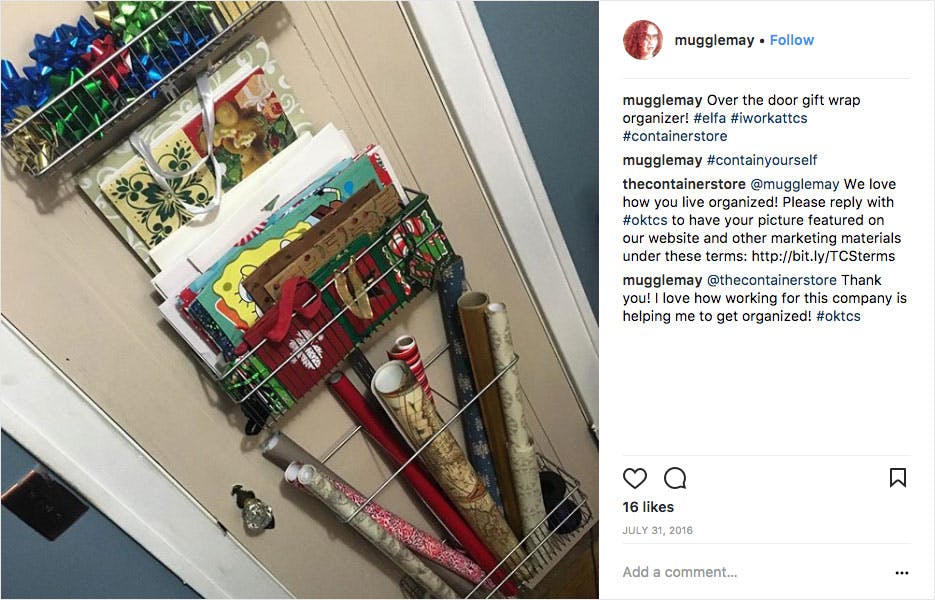 You're also a big fan of our lunch products, so what are some of your favorite meals to prepare and bring to on-the-go?
My favorite lunch is a basic turkey sandwich, carrots with hummus, and some chips, so that's why I love the Klip-It Lunch Cube-to-Go. I like that I can just throw everything in one container and just head on my way. Sometimes I'll switch the chips out for homemade granola if I'm feeling fancy, or bring the amazing homemade soup or pasta that my husband makes. If I can bring some of his homemade food for lunch, I know I'm going to have a good day at work!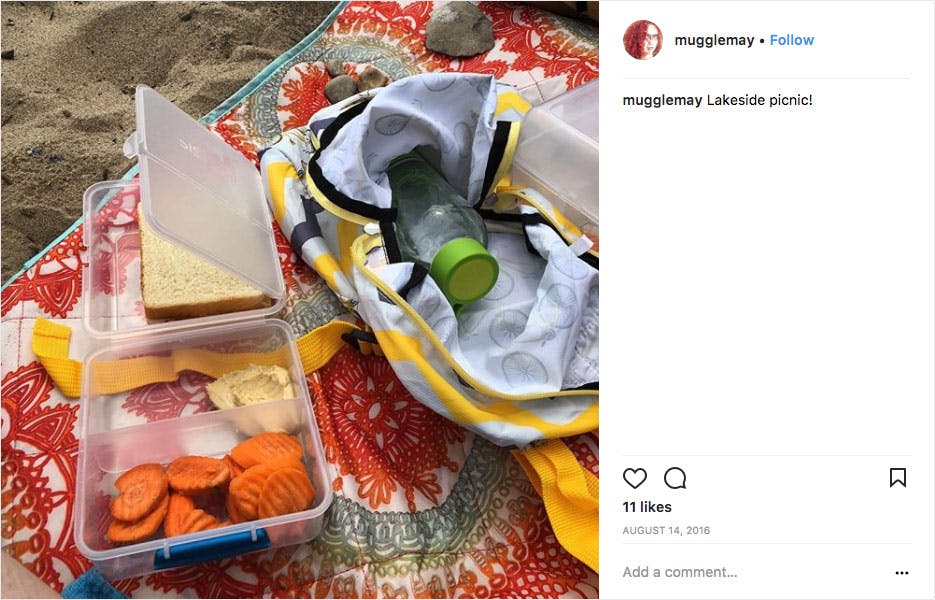 We saw that you helped your friend declutter her desk as well. How did she react to her newly-organized space?
She adored it! I helped set everything up and then she immediately got in there and started playing around with everything. The next time I saw her she had changed a few things and added labels to everything, and was just gushing about it! I really enjoyed being able to help make her work day easier and more organized.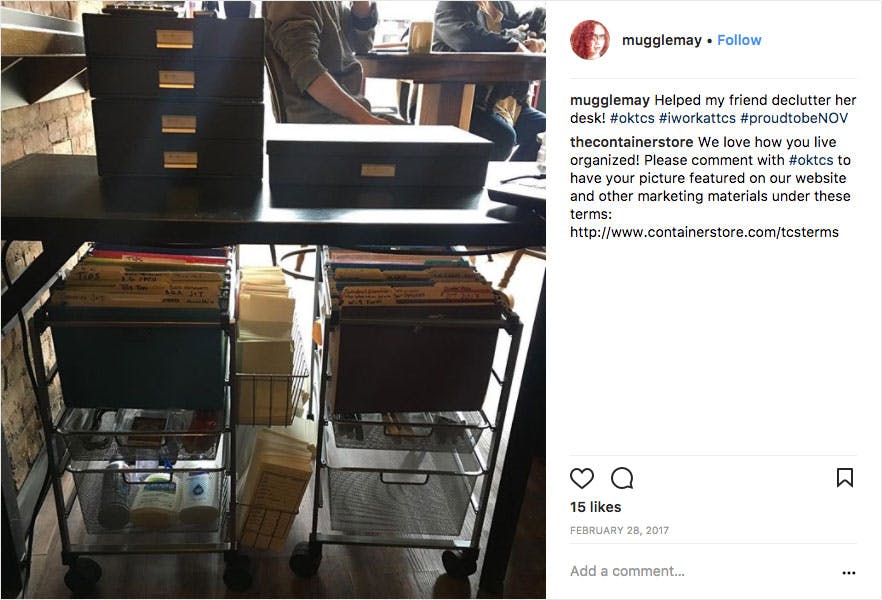 Being organized must give you more time to read! What are some of your favorite books?
I love-love-love Harry Potter, so I've read the series a million times! I'm also a huge fan of Lord of the Rings and The Hobbit. Everything I've read by Neil Gaiman has been wonderful! I'm currently reading Les Miserable and Stephen King's It.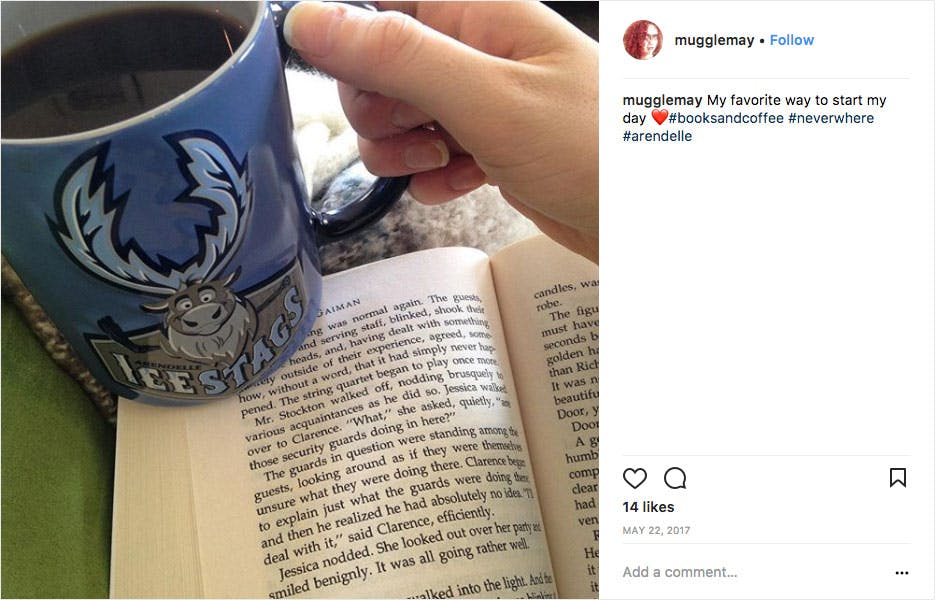 OK, that brings us to our final question. Since your Instagram handle is @mugglemay, we have to ask: which Hogwarts house would the Sorting Hat most likely select you for?
Go-Go-Gryffindor!