In our blog series "Organized Employee Spotlight" we're taking a look behind the curtain at some of our employees' favorite organized spaces, which they've shared on Instagram and our website to inspire others.
If you've worked for The Container Store for over a quarter-century, it's safe to say that you know a little bit about organizing, so we've turned to Brian Morrison, our VP of Visual Merchandising, for a few tips and tricks.
Well, your whole house is awesome, but let's start in the kitchen. What's your philosophy behind how you keep your drawers organized?
Even though my husband, John, does all the cooking, I do like to have things organized in the kitchen so that I can find them easily. I sort our cooking tools and utensils by material using three different drawers and our Expand-A-Drawer Organizers. Stainless steel items are together in one drawer, plastic spatulas and tongs in another, and bamboo or wooden utensils in a third drawer.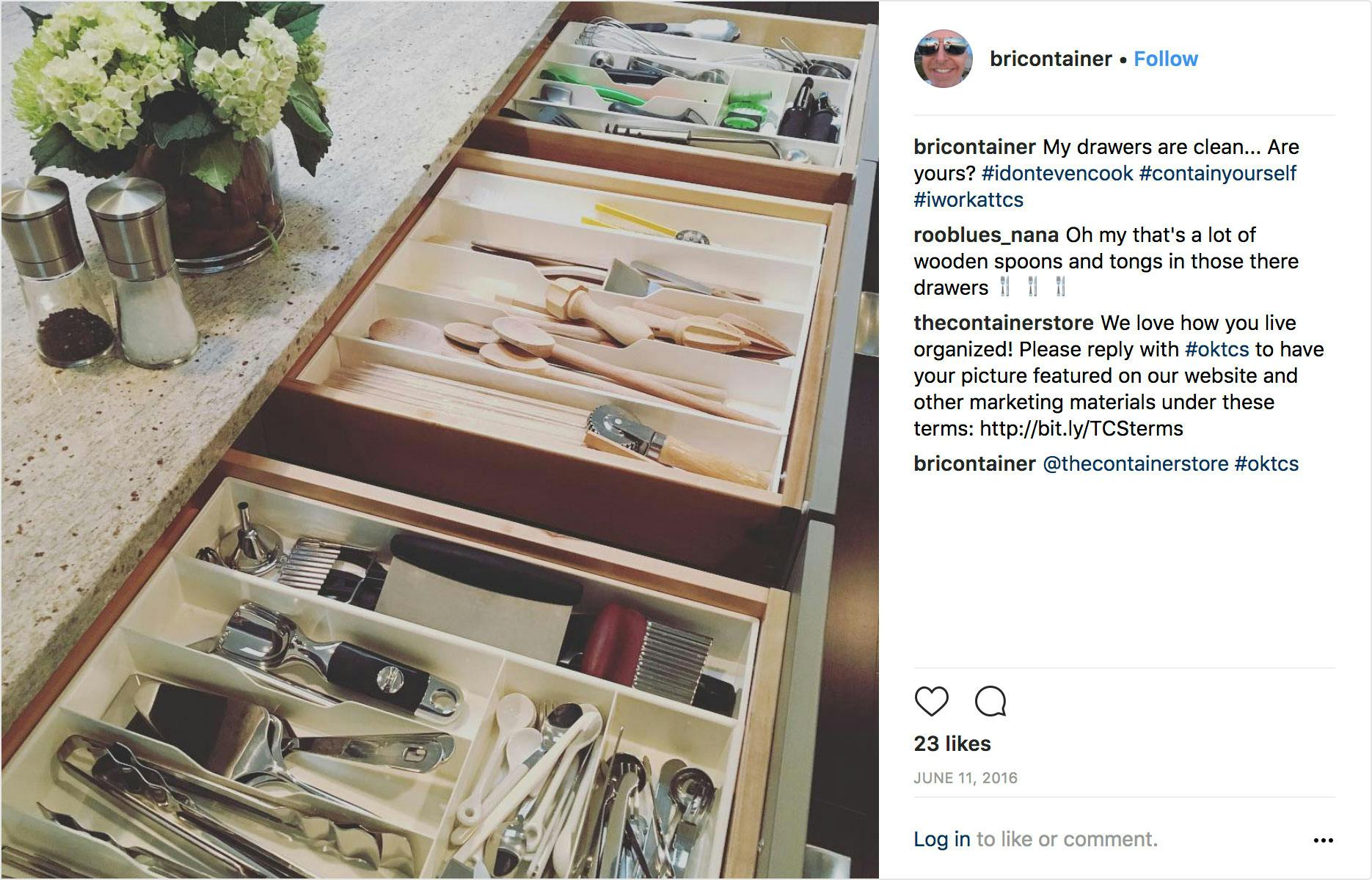 Expand-A-Drawer Organizers
Your master closet looks amazing as well. Were you always this organized, or was that a by-product of working at The Container Store?
That's a good question. Like my mom, I've always saved stuff, so I think I've always had to be organized. I was a child who liked his food to be separated and not mixed on the plate (and still do!), so I attribute that to being why I like my shirts to be separated by color, and for short and long sleeves not to mix. I use Custom Drawer Organizer Strips to keep my bow ties nice and neat, and I store a lot of my eyewear in an elfa Décor Jewelry & Accessory Tray.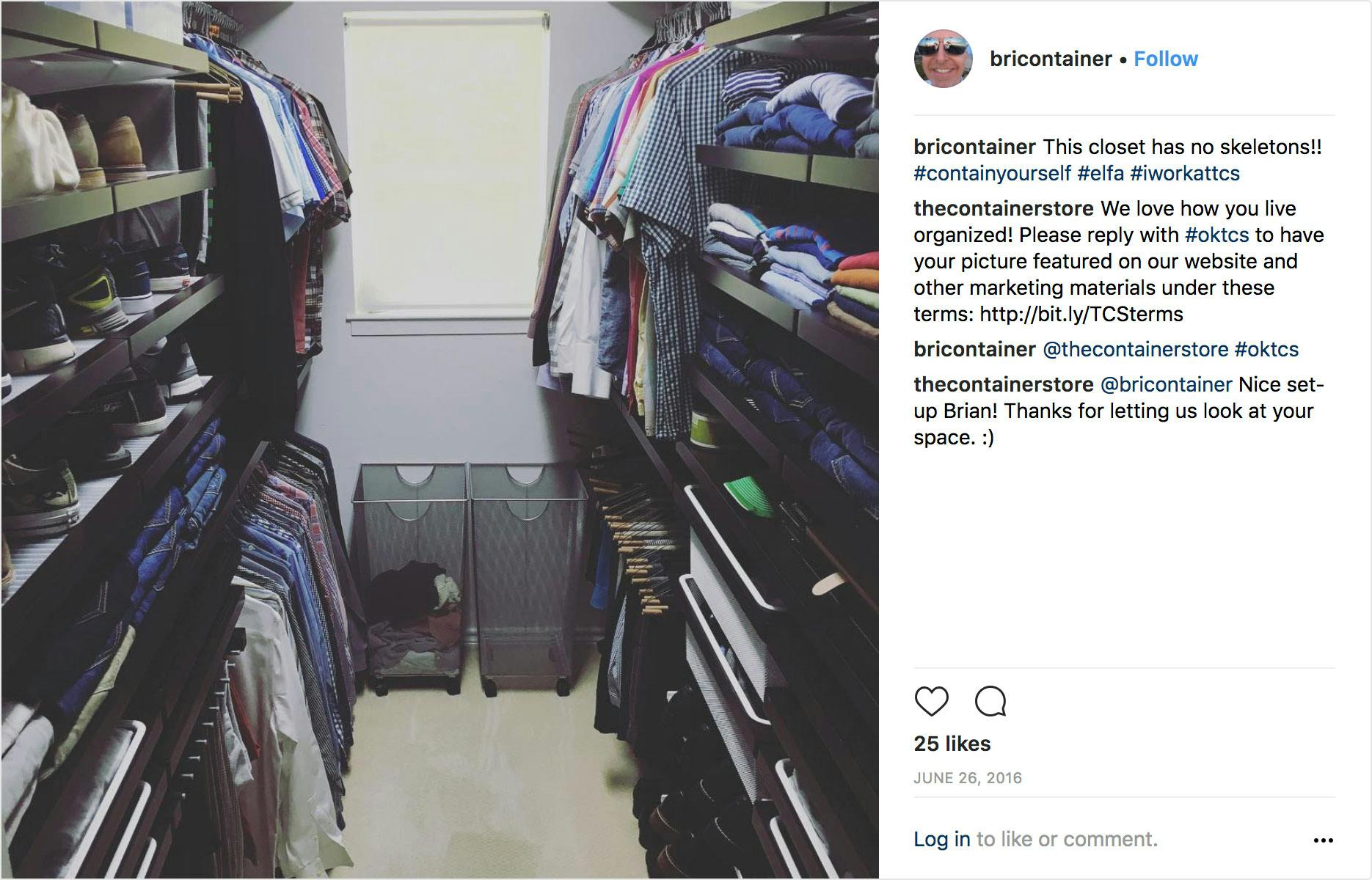 elfa Décor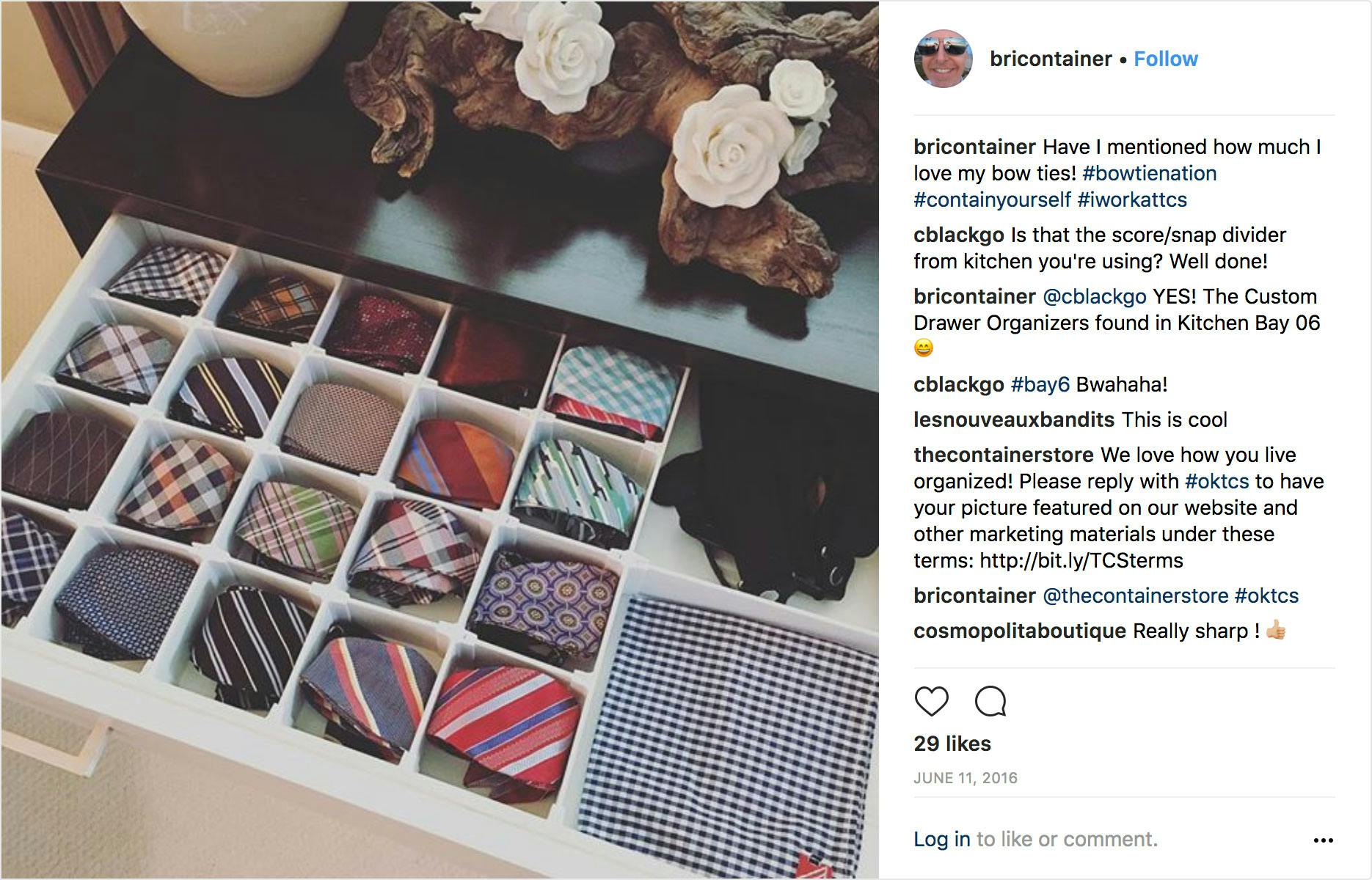 Custom Drawer Organizer Strips
And how do you stay organized when traveling?
Our Eagle Creek products are perfect for travel! I can't imagine traveling without them. They keep everything separated, in place, neatly folded, and easily accessible. I love the folders and cubes and use them for everything! They also help to save space!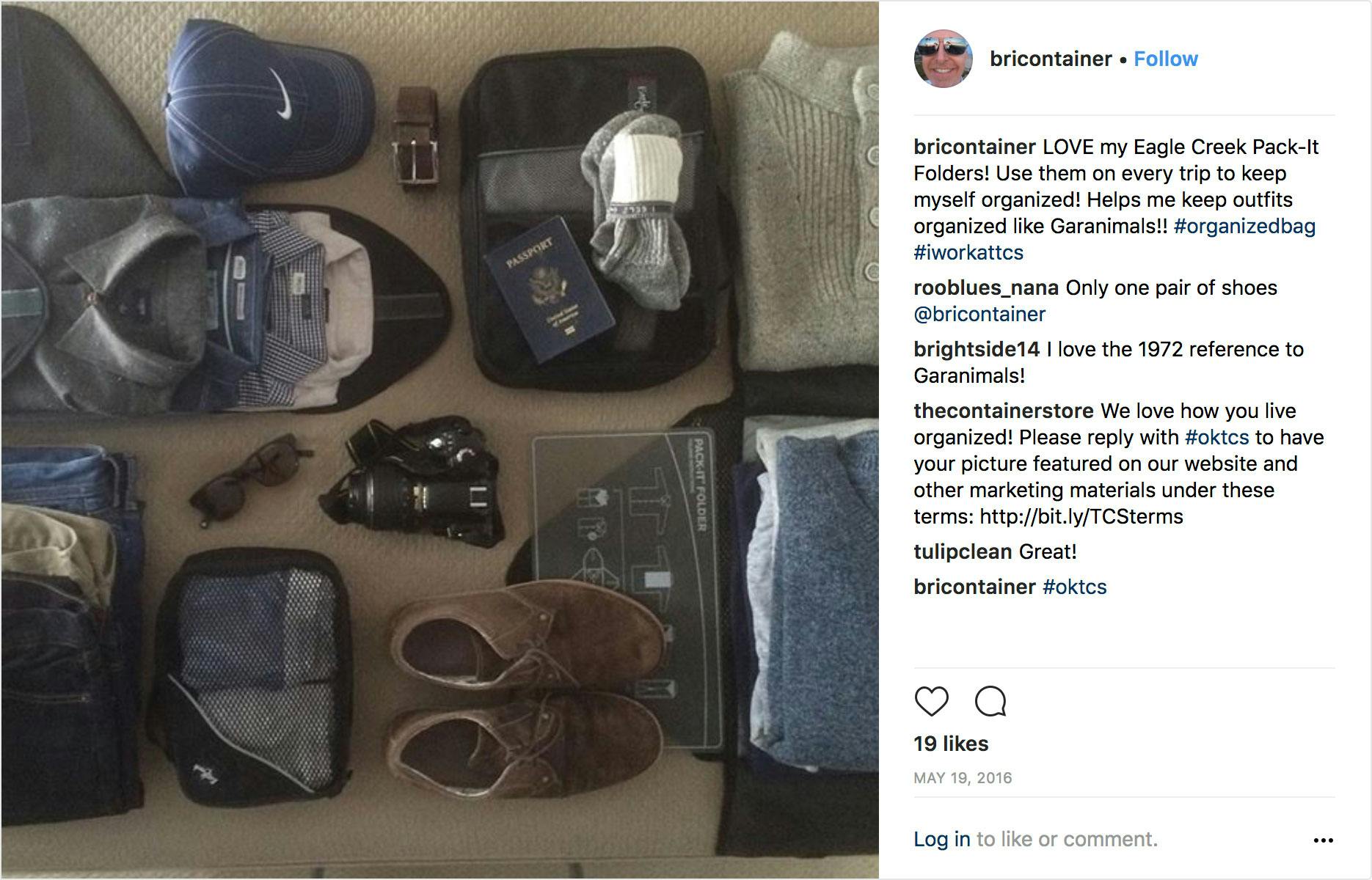 Eagle Creek Products
It's so cool that you love to travel! What have been some of your favorite trips?
Wow… I could go on and on with this question! Two of my favorite cities to visit are Barcelona—which I have been a couple of times—and Istanbul. Barcelona has incredible art and architecture, and Istanbul is another world for a boy from Texas; such an eye-opening experience! It was also very cool to go to Peru and see Machu Picchu in person! Hawaii was a great trip for us since it was where we spent our honeymoon. We've been very fortunate to be able to travel as we have, and we look forward to many future adventures!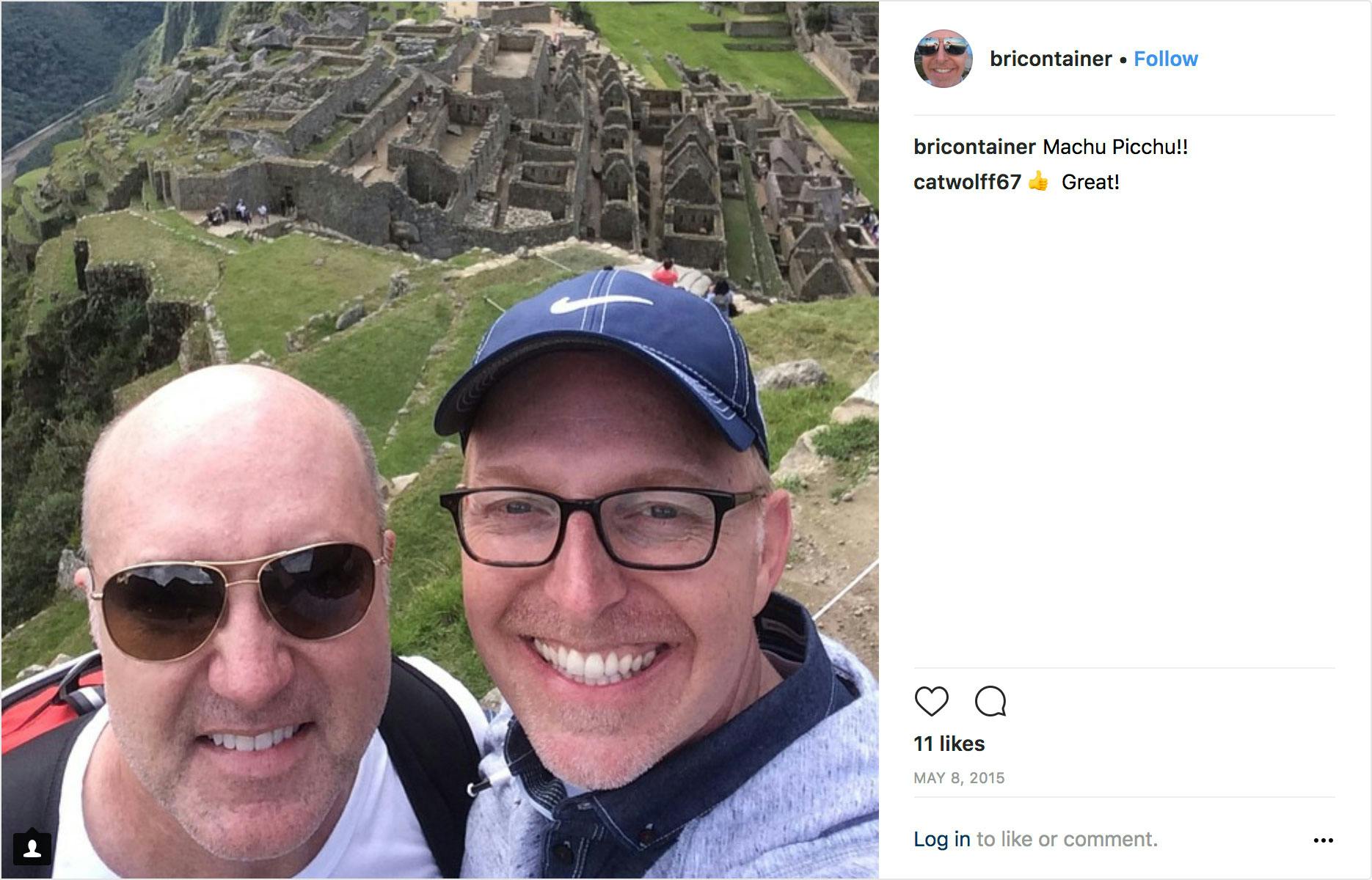 Machu Picchu
Speaking of art, where do you think your love of Visual Merchandising come from? Could part of it be rooted in your art education background?
Yes, I think my art education background is a big part of it. I see Visual Sales/Merchandising as an art form—the art of making product stand out or blend in, get noticed, be highlighted, etc., all in an effort to aid in the selling of that product.
Which artists do you find the most fascinating or inspiring?
John and I love supporting local artists, whether famous or not. Many of our favorites have just begun their art careers or have not been recognized so widely, but certainly have the potential to be. We love attending the Continental Gin Open Studios here in Dallas and the Dallas Art Fair, as well as a number of local galleries like Conduit Gallery and Galleri Urbane. 
Some of our favorite local artists are Jay Bailey, David McGlothlin (also a TCS employee!), Fannie Britto, and The Color Condition. And some more famous ones that we follow are Rex Rey, Fernando Botero, and Chuck Close.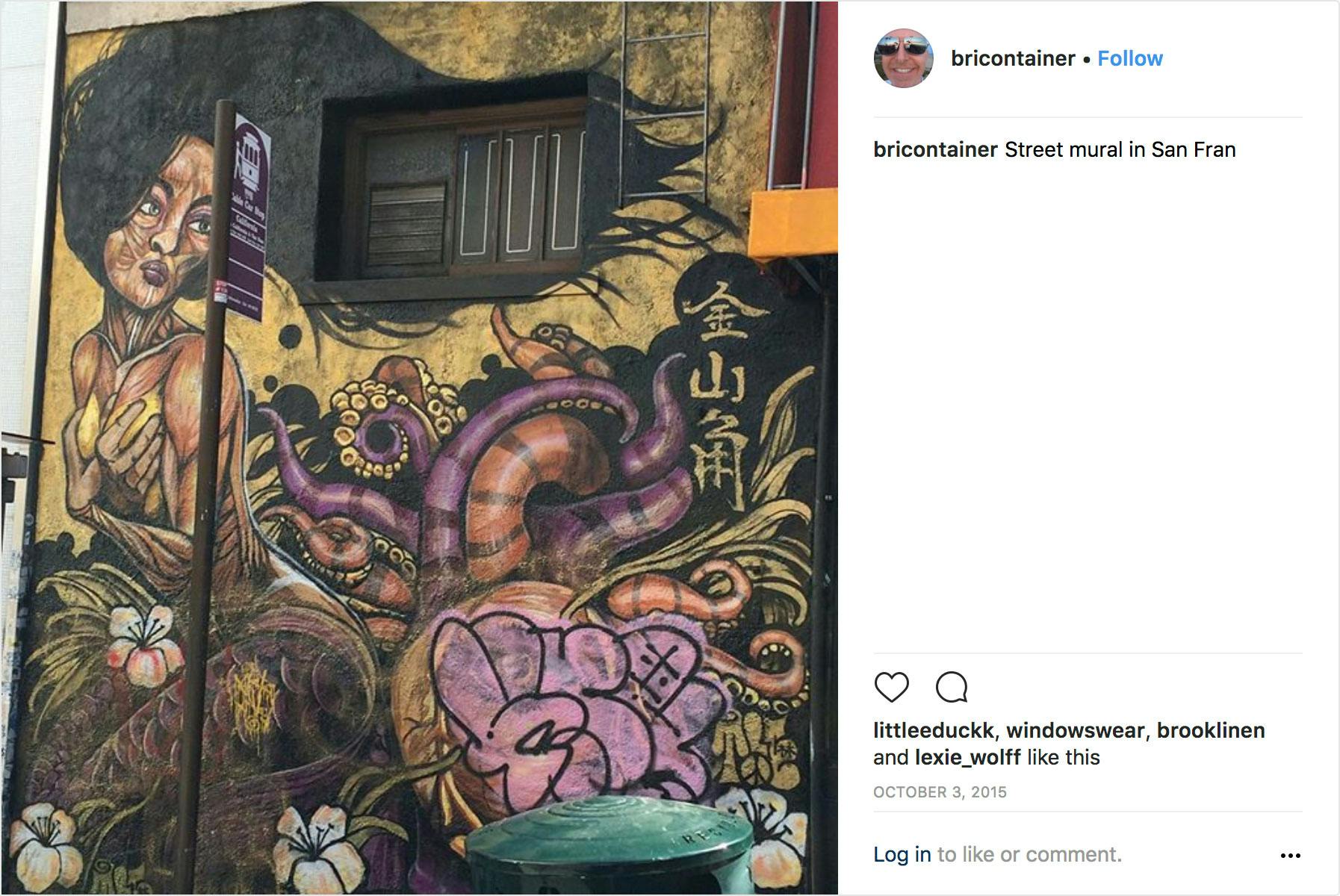 San Francisco mural
What's the next organizational project you plan to tackle at home?
That's an easy question and a big answer—our new house! We've lived in our current house for seven years, but now we're moving to an exciting new home that blends our style with both modern and traditional touches. 
Moving is always a big feat, but the great thing about it is that you essentially get to start over with organizing, which includes paring down and donating items you may no longer need or that bring you joy. I look forward to planning the space, mixing in what we've done before with something new, and finding new ways to highlight our most cherished items.
What about your dog Oakley? Does he love organization as much as you do?
He does have his own organized space that includes a basket for all of his toys, but he always seems to pull them out just after we have put them away. I supposed you could say he's anti-organization.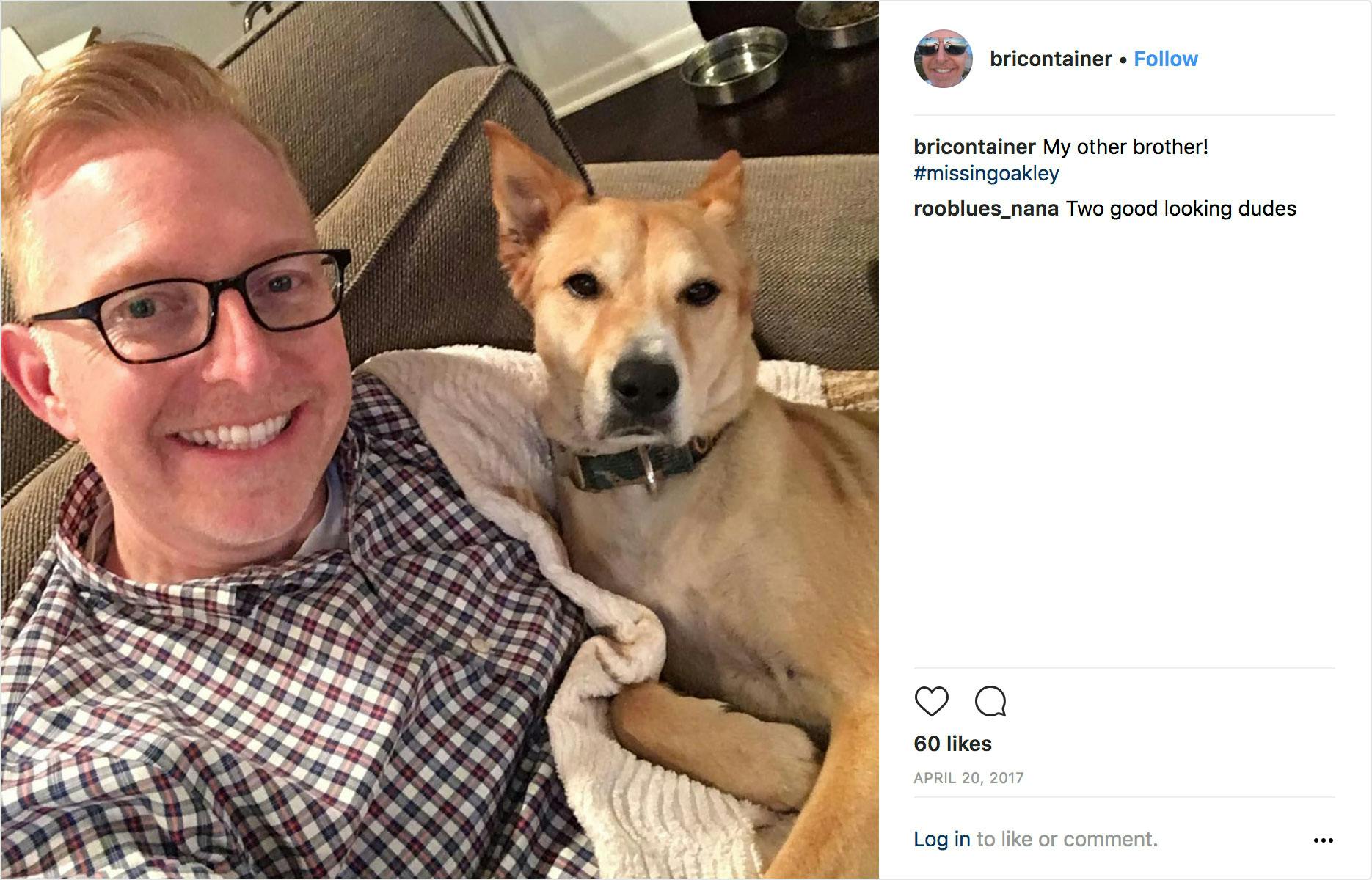 Brian and Oakley