In our blog series "Organized Employee Spotlight" we're taking a look behind the curtain at some of our employees' favorite organized spaces, which they've shared on Instagram and our website to inspire others.
Since it's been said that the average American spends up to one-third of their life in the workplace, it's important for people to find happiness in whatever profession they choose. Aside from things like career choice, salary, and work-life balance, it's also important to find joy in your everyday surroundings. For advice on how to do just that, we spoke to our Assistant Buyer Jimmy Seifert, who has perhaps the coolest, neatest workspace in our entire office building!    
What first brought you to The Container Store?
The culture and company reputation first attracted me, along with the career opportunities. I was recruited by a friend who I'd worked with before, and she had such great things to say about it.
What does an assistant buyer do?
It's my job to support the closet buyer during the product sourcing, development, and cost negotiation processes, and we specialize in products such as hangers, shoe storage, boxes and bins, and jewelry storage. We're in constant contact with our vendors and suppliers in the movement of goods from start to finish to make sure it all flows smoothly. We also partner with our inventory planners, visual and creative teams, and the marketing department to support company initiatives. It's an eye-opening role that's hard work, but very rewarding.
OK, let's talk about your office since it looks amazing. What inspired you to deck it out in such a way?
Just trying to keep everything accessible, but also clean and tidy! We have the best and most versatile office products, so it's easy to do.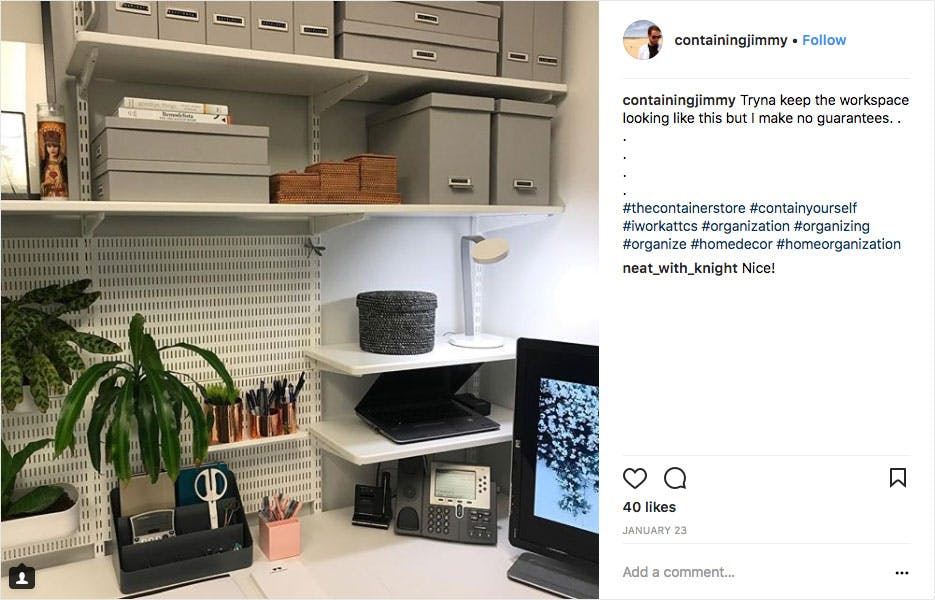 Why do you think it's important for one's workspace to be organized?
When you're in a rush, it's nice to know where everything is. But, you can always tell when it's been a busy week—my desk turns into complete chaos! I'm also trying to work on parting with "things," so if something doesn't have a home, I try and question if I need it—try being the key word there. 
What are some of your favorite office products in your desk area?
Hands down, my Three by Three up-rise! Desktop Organizer. I like the design aspect. I also enjoy any Poppin accessory or organizer – they can't do anything wrong in my opinion!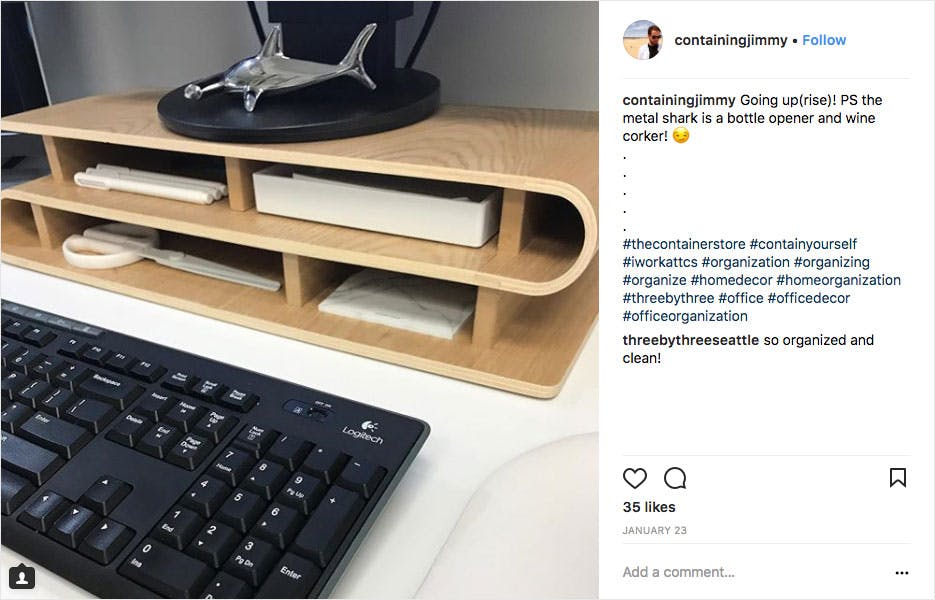 @containingjimmy 2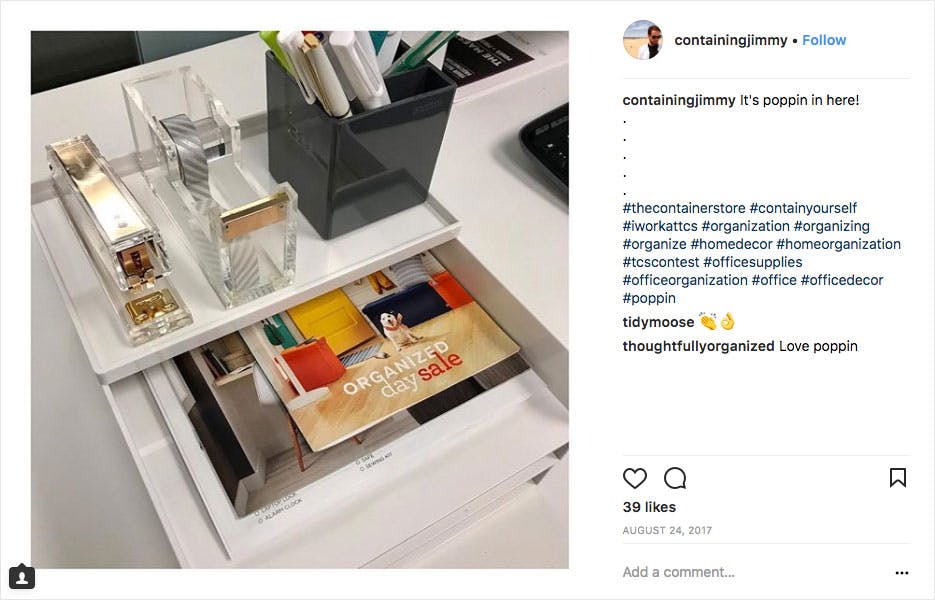 @containingjimmy 3
The plants in the Urbio Bins are also a nice touch. How does that help the overall mood of your office? Anyone who knows me well knows I love plants and flowers. I have too many at home, and arguably too many at the office! But they add some personalization and a touch of the outdoors to my desk, so I really enjoy them.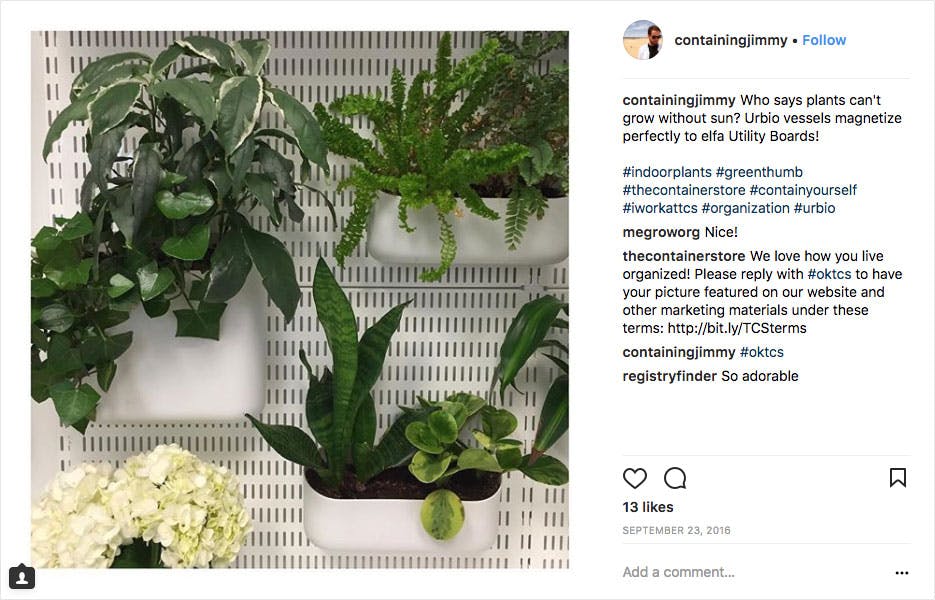 @containingjimmy 4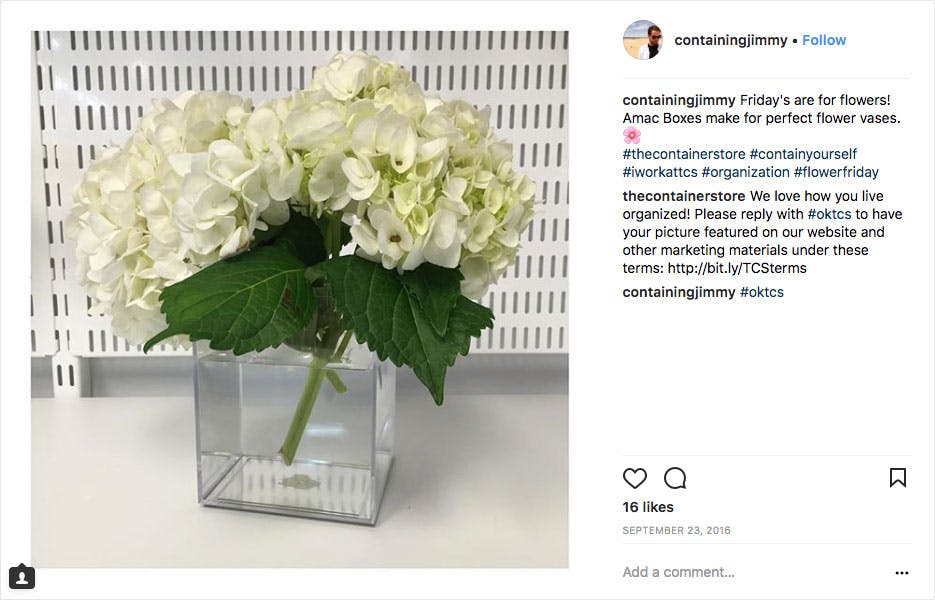 @containingjimmy 5
Is your home as organized as your office?
Ha! I wish. Sadly, I'm the unorganized one. I'm reading a fascinating new book called Goodbye, Things about Japanese minimalism and trying to apply it to both my work and home life. One of my resolutions this year was to part with things I don't need. I don't think I can be a total minimalist, but I can find my own level of practice and become more organized.
What's one of your favorite The Container Store products to use at home?
Our Nova Bin. I like the material and neutral color pallet, and it looks good in any closet!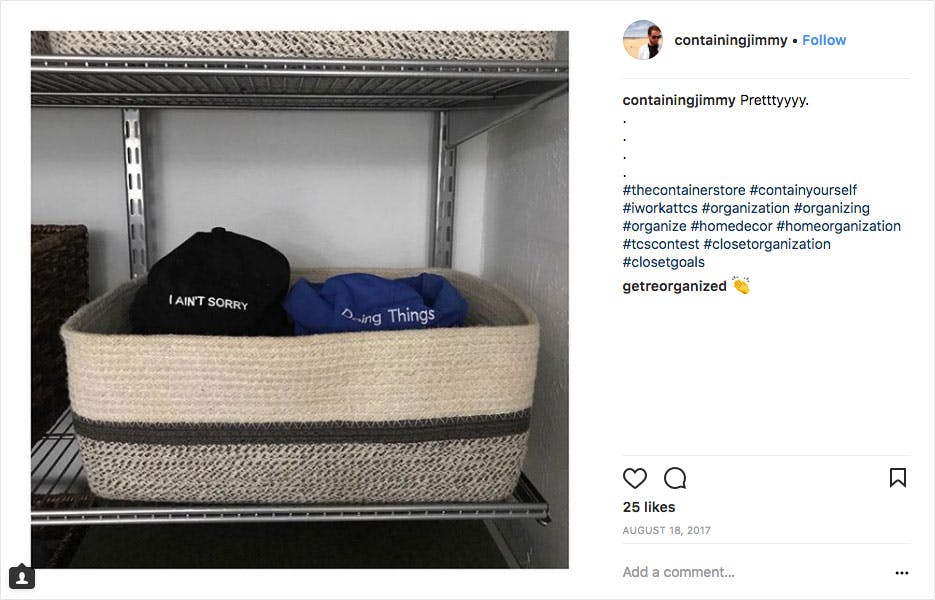 @containingjimmy 6
When you're not in your incredibly organized office, what do you like to do for fun?
I'm a homebody as of late, but I do like being outside (you know, the whole plant thing). I'm working on my cooking skills and trying all different types of recipes, but also love trying new restaurants or going to my favorite ones repeatedly. I love being with my friends and family too.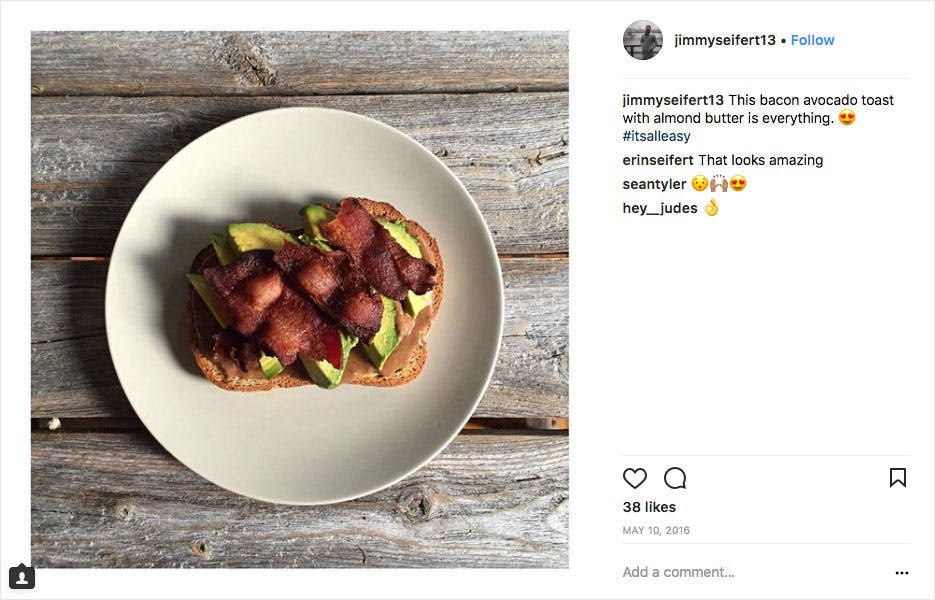 @containingjimmy 7