In our blog series "Organized Employee Spotlight" we're taking a look behind the curtain at some of our employees' favorite organized spaces, which they've shared on Instagram and our website to inspire others.
While you're traveling the country—whether for business or leisure—it's very important to stay organized, and no one knows this more than our Full-Time Sales employee Greg Montoya. Greg truly bursts with enthuasiasm for his job, and we spoke with him recently for some great travel tips and Broadway musical recommendations.
How long have you worked for TCS? And what made you want to work here in the first place?
I just celebrated my 10 year anniversary! It all started when I was invited to the Grand Opening at our Cherry Creek store in Denver and a friend said, "Wouldn't it be fun to work here?" I said, "Well, I think it would be amazing to work here!" I applied, interviewed and was hired as a seasonal employee during our annual Gift Wrap Wonderland and elfa Sales. As time went on I ended up becoming full-time and then eventually transferring to Broomfield, Colorado as the Store Manager of Sales and Training.
When the opportunity to travel to new store locations and train the new employees became available, it was a dream come true! Another exciting change, and another reason I love our company, is that I just moved and transferred to our beautiful store in Phoenix, Arizona. And since my husband Randy and I have always dreamed of living in the sunshine (with no snow) and surrounded by palm trees, that was another dream come true!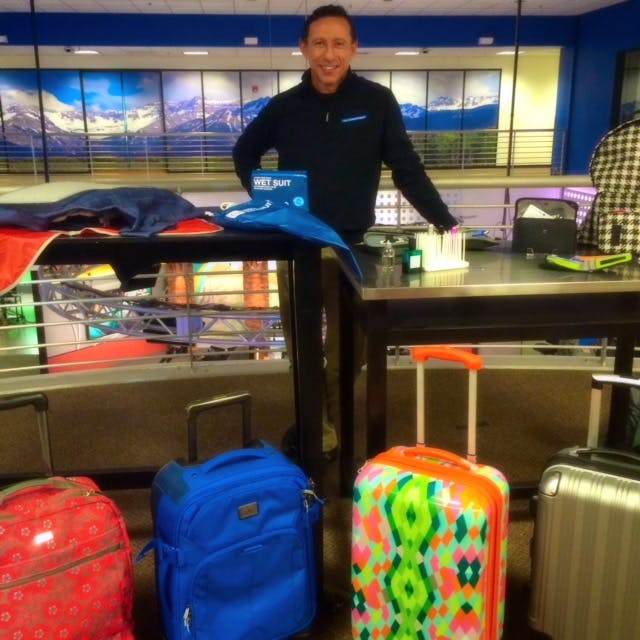 What are some of your job responsibilities?
In addition to being a full-time sales employee in the store, I also travel to a new store location and, in a matter of a few weeks, help give our new employees the incredible training they need so that they're off and running by grand opening weekend. It's so exciting to help set them up for years of continued success!
I also have the opportunity to train while I'm at my home store. Training is so important to the continued growth of our employees and company. I am so blessed to work with such talented people, and I am continually humbled by their drive and passion for what we do!
Since you have to travel so much, which of our products have made it easier?
Our Eagle Creek Pack-It folders, tubes, and cubes are my "must-haves" when traveling. I have different colors that I use for work clothes, casual wear, my CrossFit gear, socks, belts, shoes, toiletries, computer and phone cords, travel documents, etc. There is so much to organize when traveling (just like at home) and it allows me to find exactly what I need, when I need it.
Eagle Creek is one of the best product lines—and companies—that I've experienced. Their luggage is lightweight, constructed with sturdy wheels and fabrics, and it's all covered with their amazing "No Matter What" guarantee!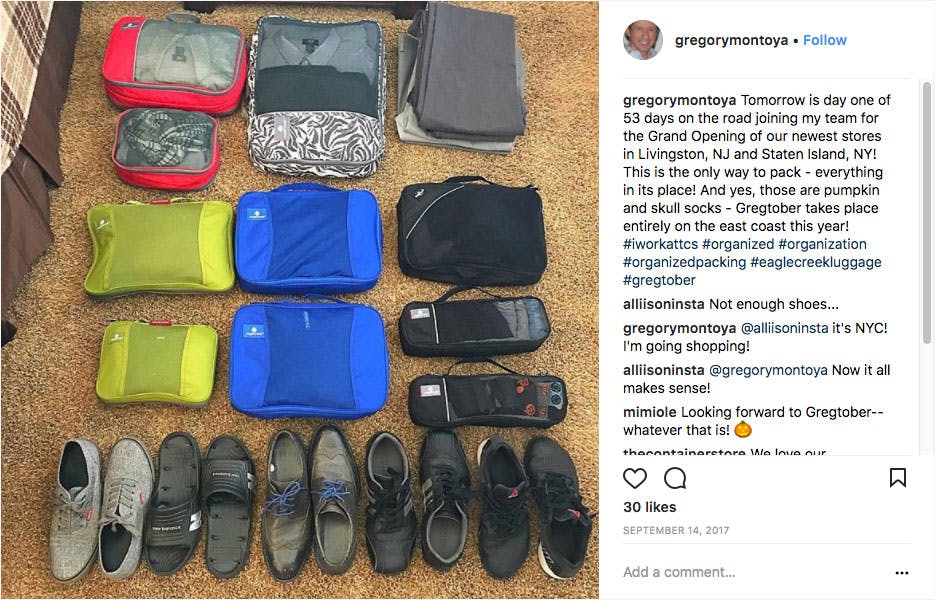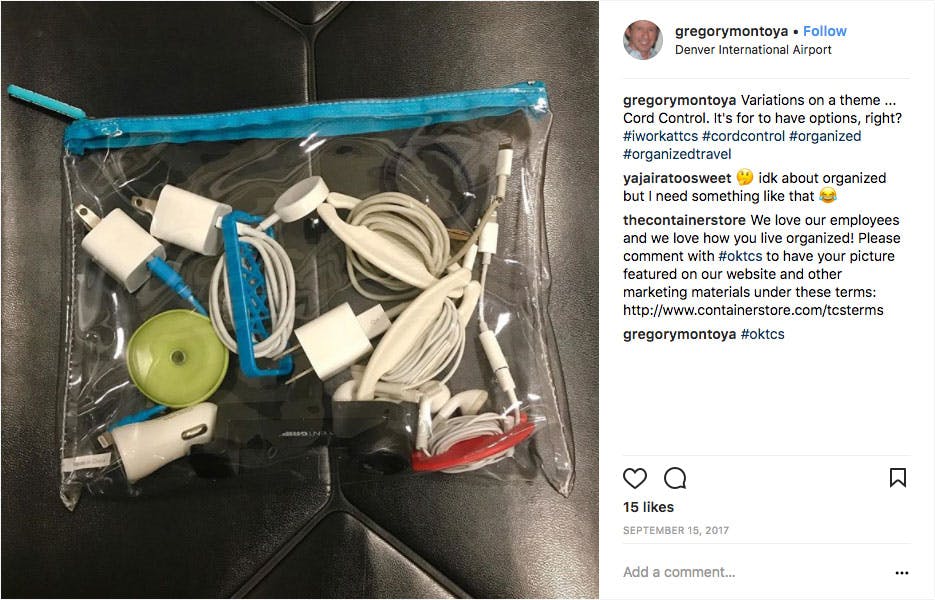 Do you have any smart travel tips you've picked up along the way?
Definitely! First, make it easier on yourself by taking pieces and outfits that coordinate easily with each other. For example, I generally wear black, denim, and grey for work, so it's easy to pack something that will coordinate with those colors for days off and evenings. Then, you can always add an accent color like camel, red, or a nice pattern.
Another tip: always plan ahead by bringing a quick change of clothes and necessary toiletries with you in a carry-on bag. Even when I'm checking a bag, I still bring along a 3-1-1 bag just in case. If your checked bag doesn't make it to your final destination, you always have a back up!
Finally, whether I'm traveling within the U.S. or internationally, I always take a picture of my important documents like my passport, driver's license, credit cards and insurance card, and then email it to myself. That way, if I ever lose or need this important information, I have easy access via the internet.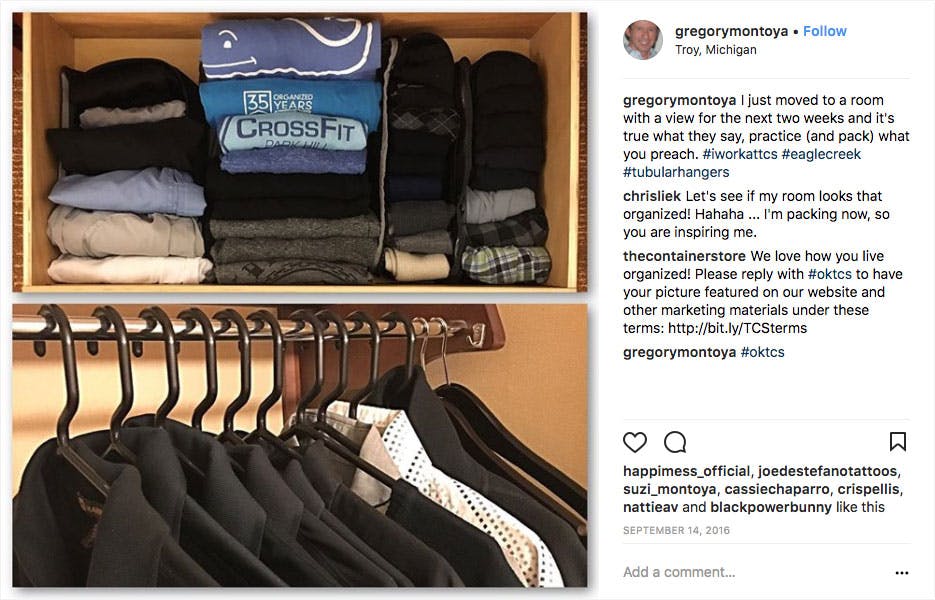 Are you as organized at home as you are on the road?
I can honestly say that I have something from The Container Store in EVERY room in our home! We sell so many products that I swear by, but my favorites are my elfa spaces. I also love a number of our drawer and shelf organizers—it's so great to find exactly what you need when you know exactly where you put it and where it belongs.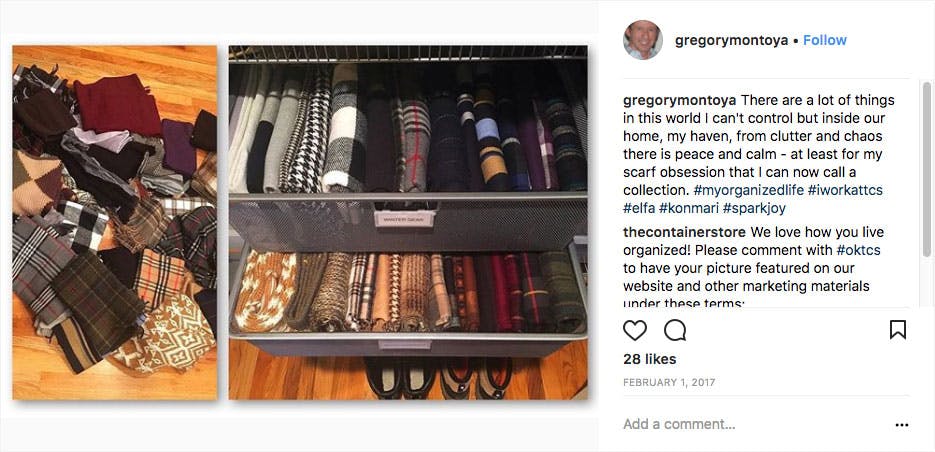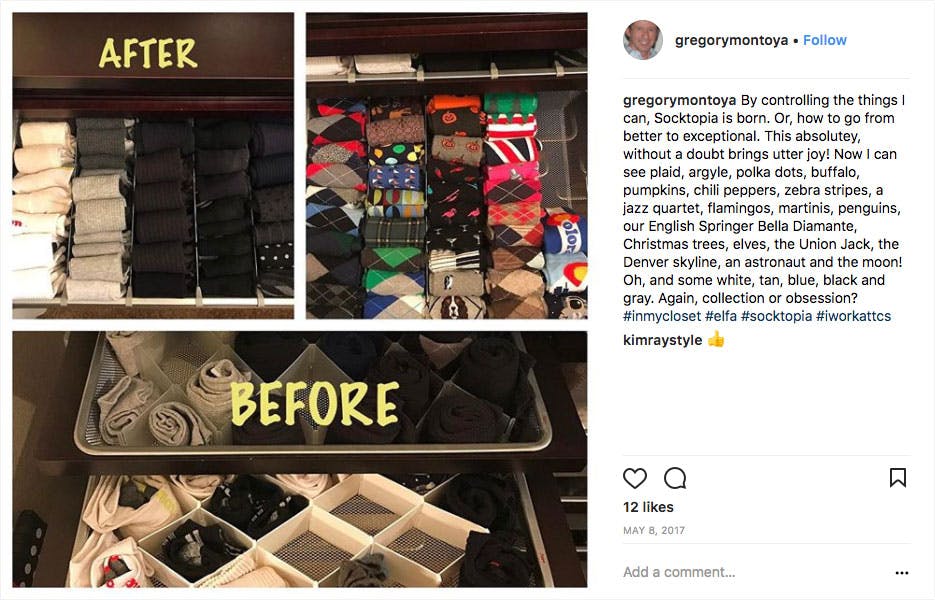 Since you also like to travel for fun, what are some of your favorite vacation destinations?
We love sun and beaches, so Mexico and Kauai are great. We also love London and Canada as well. Working at The Container Store has taken me, literally, from coast to coast, and every time I land in a new city, I fall in love with something about it!
What about your recent trips to New York? Have you seen any great Broadway shows?
This past year I travelled to help open our new stores in Livingston, New Jersey and Staten Island, so I would visit the city on my days off and see a LOT of shows! Some of my favorites are Wicked, Beautiful: The Carole King Musical, Hello Dolly, Frozen, and Legally Blonde. I also saw The Radio City Music Hall Christmas Spectacular with three of my fellow Sales Trainers! I took the backstage tour of Radio City and even got to meet one of the Rockettes—yet another dream come true!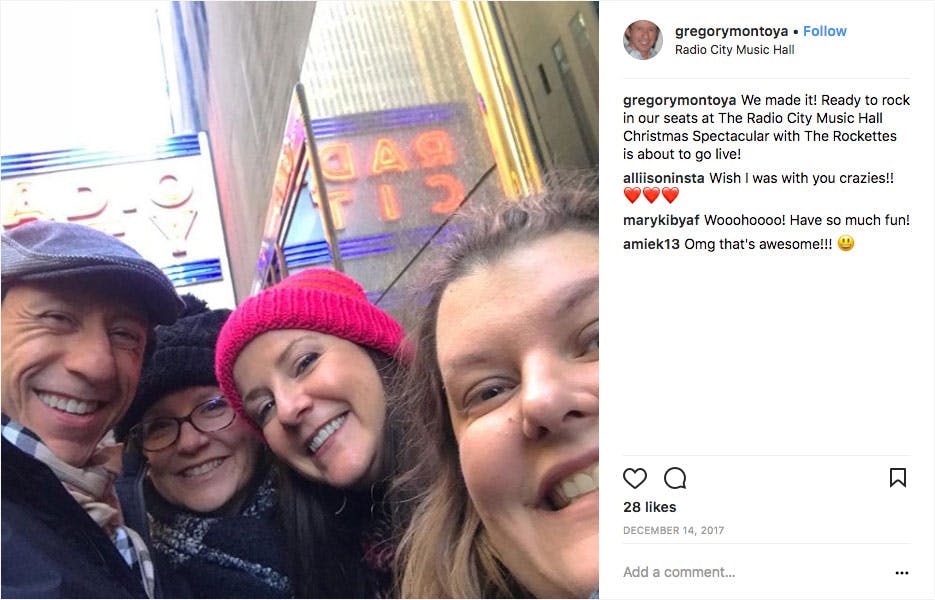 It's so clear that you love what you do, so what's your favorite thing about working at TCS?
Oh, gosh! Where to begin?! First and foremost I would have to say the people. Again, truly and honestly some of the most amazingly talented people I've ever worked with and they are across the country. We all come from different backgrounds, but we're all united in our mission to help make our customers' lives easier, and we have fun doing it! I also love that we give back to our local communities by donating 10% of our Grand Opening Weekend sales to a non-profit organization!
Ultimately, I just love that they hired me to be the absolute best ME I can be. The Container Store has supported and developed me to be able to do what I do, and as you can see, I absolutely LOVE what I do!