Fact: Texans love chili. Though it was officially designated as our state dish in 1977, it was enjoyed by Texas residents for at least one hundred years before that. We love it served over cornbread, hot dogs, French fries, Fritos, sashimi, falafel, crème brulee, lutefisk—if it's edible, it is absolutely certain that someone, somewhere has smothered it in chili. There's just something about a hot, steaming, spicy, tomato-y, cumin-y bowl of meat stew that makes our mouth water and our taste buds dance with joy…
Wait—what were we talking about? Sorry, lost our train of thought…
Anyway, as a Texas-based company, the annual Chili Cook-off at The Container Store's Home Office and Distribution Center is always a big hit. Not only do we love the food, but we also host it on Halloween, giving respectable adults like ourselves an excuse to dress up in crazy costumes.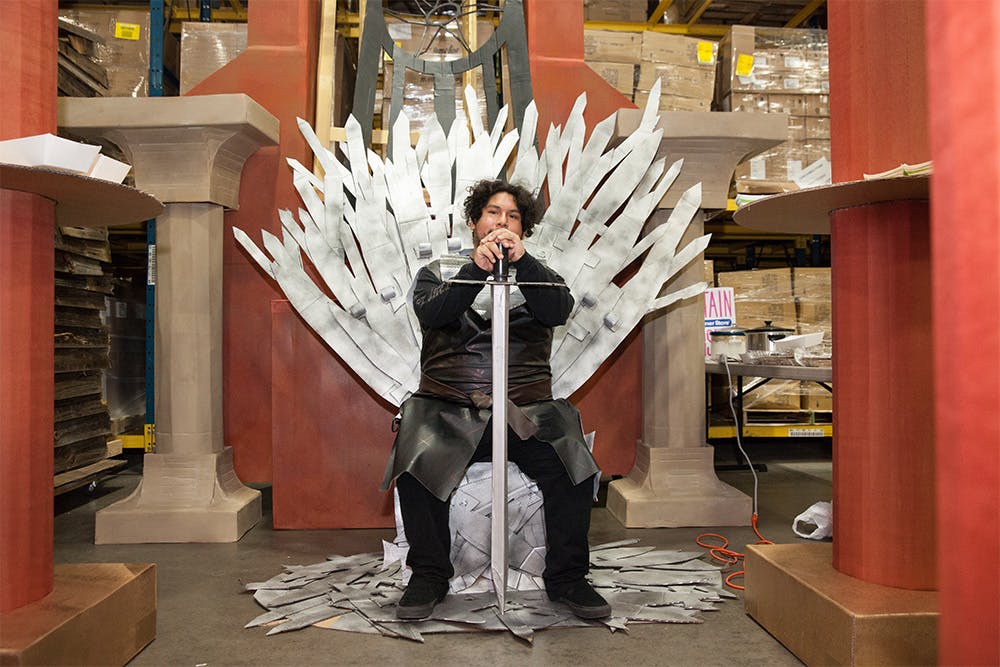 When you play the Game of Chili, you win or you come back next year and try again.
This year, a total of 14 teams participated in the Chili Cook-Off, each one selecting a unique theme. Our Corporate Facilities team (fittingly) donned Tyvek coveralls for their "Dirty Jobs" theme; our Creative and Online team broke out the baggy polyester and shoulder pads for a "Golden Girls" theme; and our Accounting team dropped the calculators and picked up the cutlasses to transform into pirates.
But the silly sartorial choices don't mean that we fail to take it seriously; on the contrary, the tao of chili-making requires both the precise yin of a neurosurgeon and the passionate creative yang of an abstract expressionist painter. It also brings out our competitive side, with each chili chef seeing him or herself as the Mozart of Meat.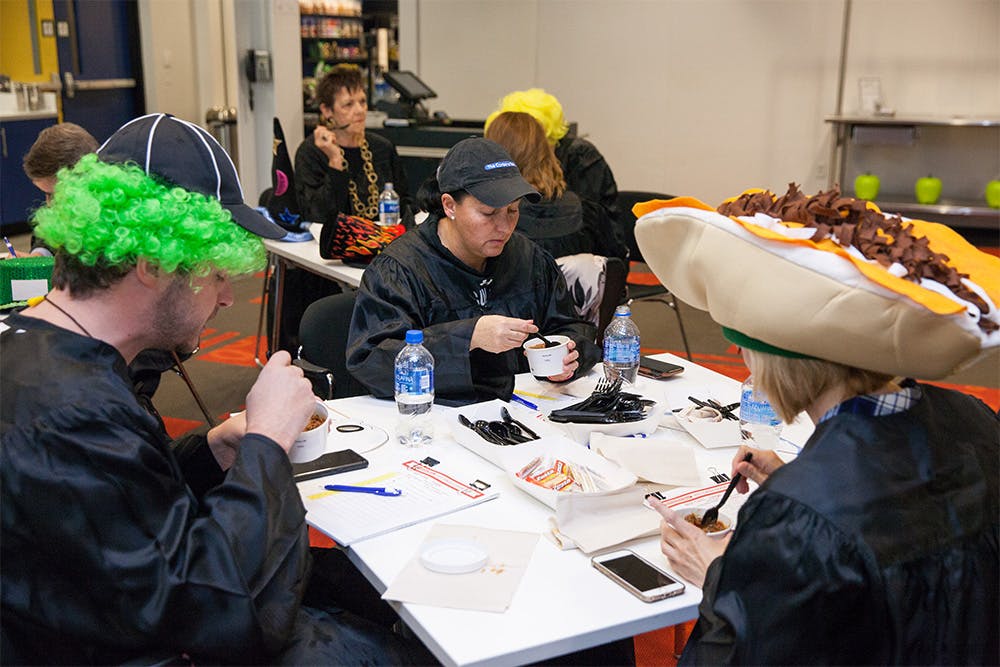 Our contest judges scrupulously tasting each team's chili.
When the last bite of chili was consumed and the last crumb of cornbread savored, our trusty judges stepped forward with their results. The Real Estate "Roaming Gnomes" won for best cornbread and our Information Systems team won best group costume for their SNL character-inspired theme.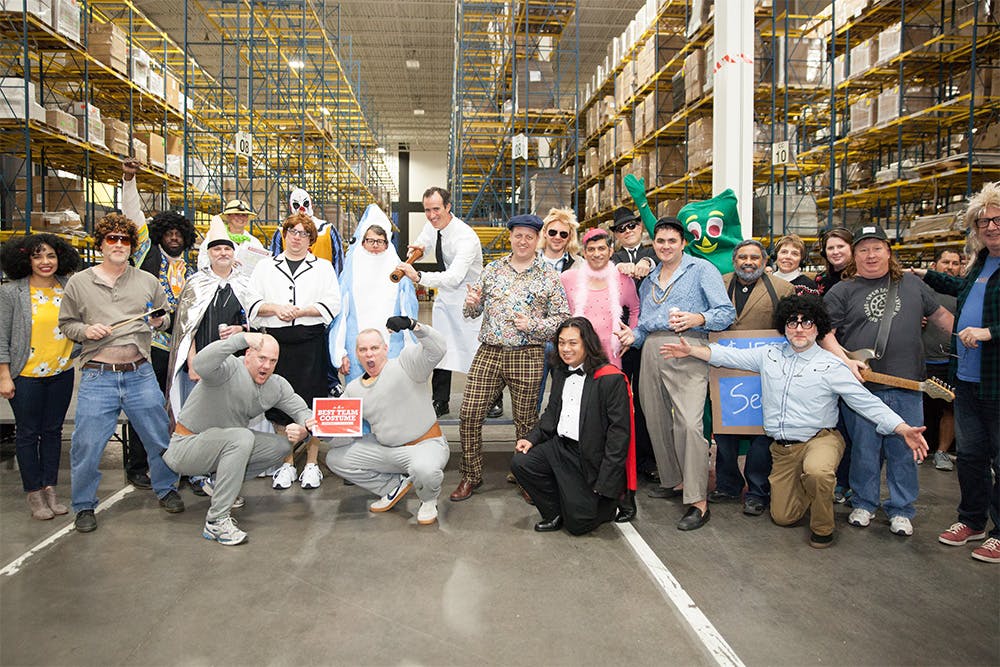 Live from the Distribution Center—it's Tuesday afternoon!
But at the end of the day it all comes down to the chili, and our Merchandising department dominated that category, as well as taking home awards for Best Booth, Best Dessert, and Best Individual Costume (the eternally creepy Pennywise). This team had performed amazingly from the very beginning, hyping their group's It movie theme earlier in the day by posting "Missing" posters in the Home Office, and later by enveloping the crowd at the cook-off in a sea of yellow rain ponchos and red balloons. Their commitment and effort would make Stephen King himself proud.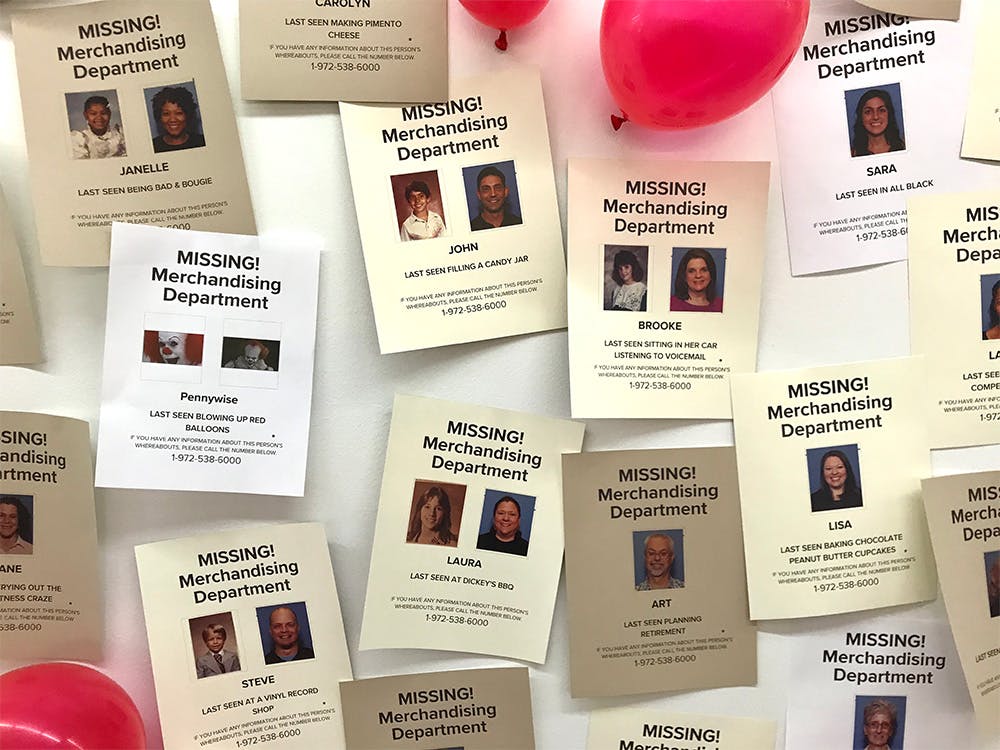 Well-played, Merchandising team. Well-played.
Congratulations to our new chili champions! Long may you reign! (Or, at least until next year.)