Last summer, American Airlines asked their most seasoned travelers to tell them why they should be named a "Road Warrior." The Container Store's fabulous Construction Project Manager – Sara Craven – wrote in to share her experiences from traveling all over the country to help open up our brand new stores and was named one of the winners in their Road Warrior Contest!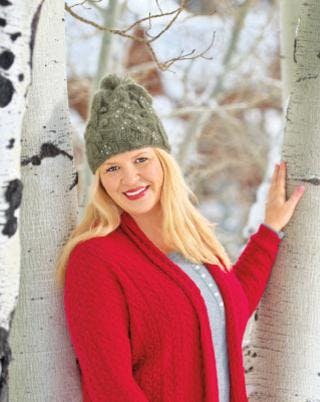 "I oversee the construction of new stores nationwide for The ­Container Store," wrote Sara. I visit each of the construction job sites twice a month and work with developers, general contractors and architects to ensure that our stores are built on time, on budget and with the high quality we expect. I absolutely love my company and my job!"
Sara and the four other Road Warrior contest winners were flown to beautiful Beaver Creek Resort in Colorado, where they participated in a photo shoot and interview for the magazine. Each winner walked away with an all-expenses paid vacation to a luxury resort, along with other fabulous gifts and prizes!
"Being at Beaver Creek was such an amazing experience…I have never had a 'team' whose sole purpose was to make me look my very best!" said Sara. "It truly was a top notch experience from start to finish. Five-star meals and fancy clothes are a far cry from my normal day on a dusty construction jobsite!"
Read more about Sara and her fellow Road Warrior Contest winner in the March American Way issue, and next time you're on an American Airlines flight, look for Sara and be sure to wave "hi" if you see her!! Oh…you can ask her for her best organized travel tips, too!