Our Home Office and Distribution Center recently hosted our 24th annual School Supply Drive benefiting Community Partners of Dallas (CPD). CPD's mission is to ensure safety, restore dignity, and inspire hope for abused and neglected children served by Dallas County Child Protective Services. They do this through five different programs that support CPS caseworkers and provide new items for children all year long – including school supplies.
Now, we could certainly hold a run-of-the-mill fundraiser for this wonderful nonprofit year after year…but that just wouldn't be our style! Instead, we get our employees into the giving spirit by providing a variety of fun-filled activities for them to take part in all week long.
We kicked off the festivities with a prize raffle in our Distribution Center and a Silent Auction in our on-site Gumby Café. Among the prizes were a selection of quality The Container Store products provided by our buying department (including shelving, desks, office chairs, and luggage), as well as many other items generously donated by our vendor partners (electronic items, outdoor gear, airline tickets, gift cards, etc.). We also opened a General Store and Snack Shack where our employees could shop for a wide-variety of items and purchase delicious cookies, cakes, and other treats.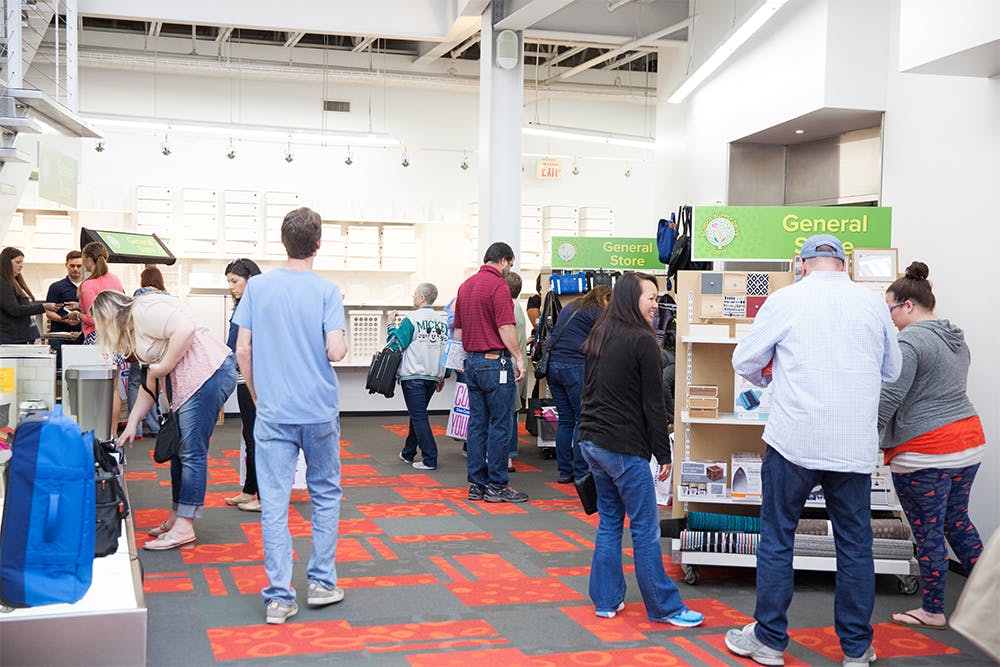 The School Supply Drive's General Store.
In addition, our Distribution Center supported the cause with an ice bucket challenge and nacho party fundraiser, and our vendor Eurest (who manages our Gumby Café) donated 10% of their proceeds from the week.
On Friday, the School Supply Drive culminated in an exciting Lip-Sync Battle. Our Home Office and Distribution Center employees supported their favorite contestants by donating money, and the top fundraising contestants competed in the event, performing their own reditions of songs by artists such as the Spice Girls, Tina Turner, Diana Ross, Liam Lynch, and Loverboy. At the end of the afternoon, our Video Producer Chris M. blew away the crowd with his energetic performance and won the battle!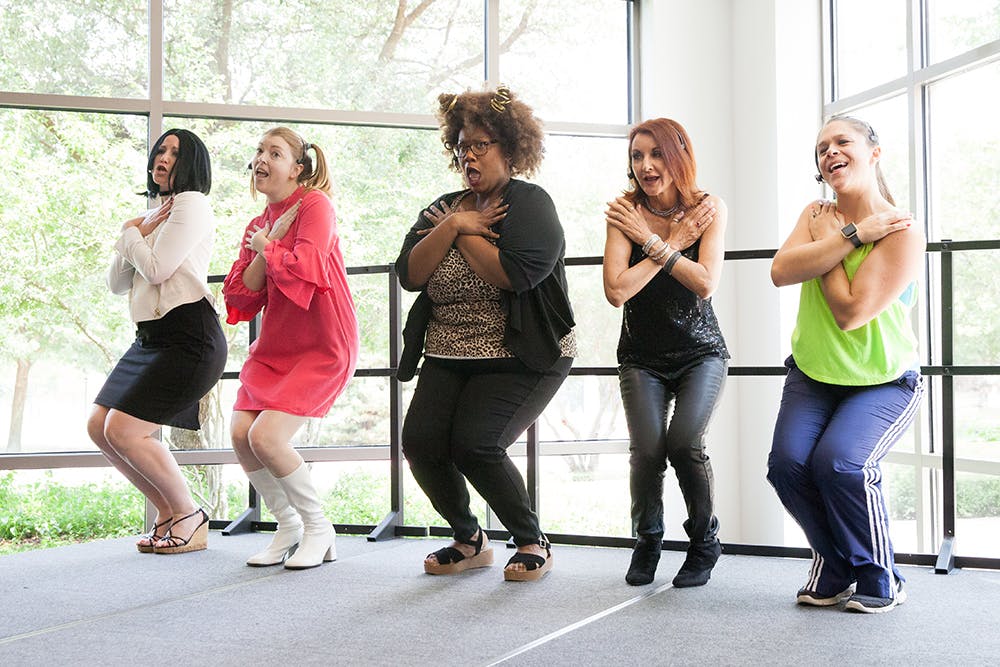 "If you wanna be my donor, you have got to give…"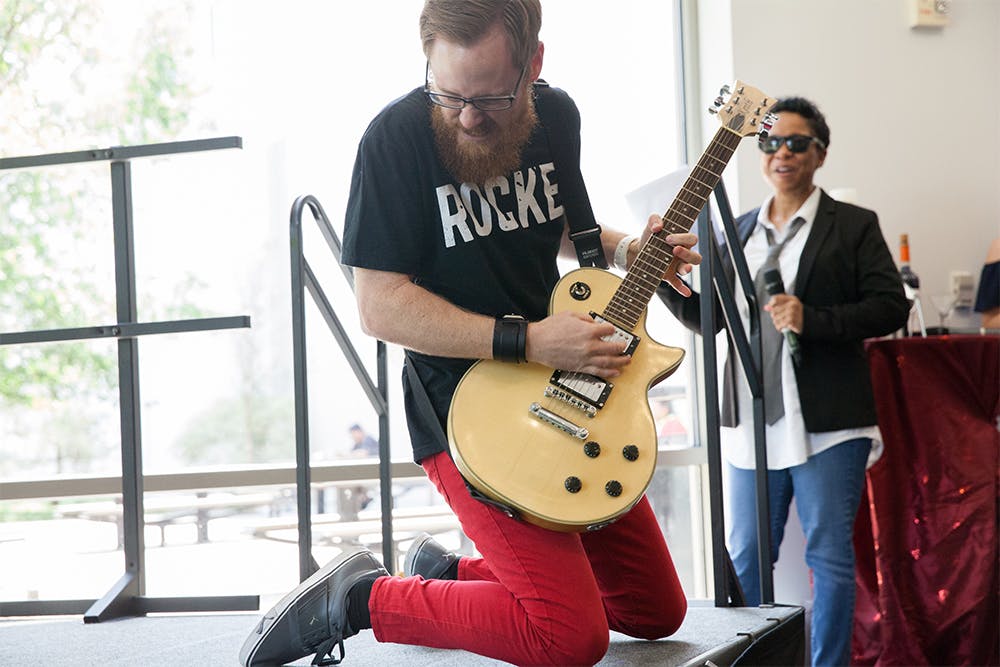 Chris M. delivering fret-melting, vocal-free rock and roll.
Overall, our School Supply Drive was an incredible success, raising more than $64,000 for Community Partners of Dallas!We'd like to give a HUGE thank you to all The Container Store employees and vendor partners who helped make this fundraiser possible! Our donating vendors and community partners included:
Abstract Construction
Airrosti
Blanks Printing & Imaging
Business Telecom Products, Inc.
C2 Imaging
CAPTRUST & CAPCommunity Foundation
CareerBuilder
Cathy Hill
Cebolla Fine Flowers
Cigna
CMA CGM LLC
Coppell Chamber of Commerce
Coppell Realty
Courtyard by Marriott DFW North
Craddock Lumber Company
Eurest Dining Services
First Equipment Company
Frost Bank
Garrett and Cecilia Boone
Group & Pension Administrators
Hearst Integrated Media
Helms Briscoe
HGTV
Image Solutions
IMS Payments
Insight
Intermodal Cartage Company
Karen Hunt
March & McLennan Agency LLC
Meridian Enterprises
Monster.com
MS Signs Inc.
New Benefits
News America Marketing
Oakwood Bank
OfficeMax
Pratt Industries
Responsive Service & Maintenance Co.
Reverent Technologies
Salesforce
Soccour Solutions
Southwest Airlines
Southwest International Freight Services, Inc.
Specialized Security Services, Inc.
Staples Business Advantage
Total Wine
Tyco Intergrated Security
Ultimate Software
Ussery Printing
W. Services Group LLC