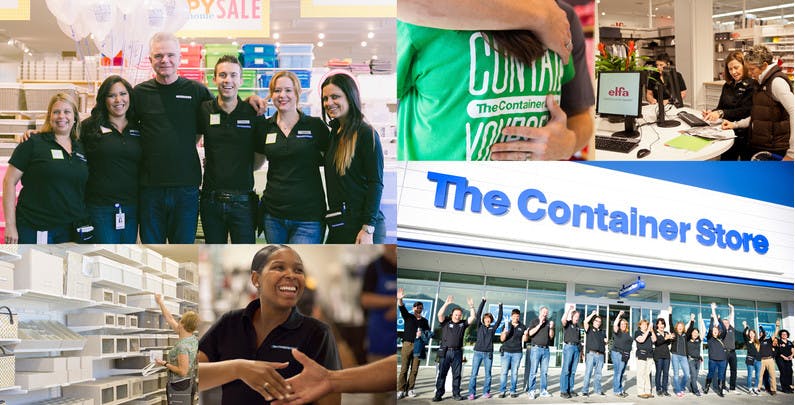 At The Container Store, we're working to build a business where everyone associated with it can thrive together! On July 1, 1978, we opened our doors in a small, 1,600 square-foot retail space in Dallas. Kip Tindell (Chairman), Garrett Boone (Chairman Emeritus) and Architect John Mullen opened a store offering an exceptional and eclectic mix of products devoted to helping people organize and simplify their lives. In doing so, they originated a completely new category of retailing, that of storage and organization. Initial cash capital was provided by Garrett, his father, and John Mullen, who were founding directors, officers and shareholders of the company.
Today, The Container Store has grown to be the leading specialty retailer of storage and organization products in the United States and the only national retailer solely devoted to the category. With locations from coast to coast, our stores average 25,000 square-feet and offer more than 10,000 innovative products. We're not just selling empty boxes; our time-saving solutions allow us to give our customers the promise of an organized life.
Our Yummy Culture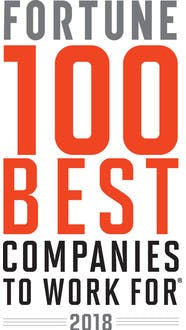 How to define The Container Store's culture? First and foremost, we're an employee first, yummy company. "What does it mean to be yummy?" might be your next question. Well, it's the opposite of yucky. We know our employee first mantra defies conventional business wisdom, but at The Container Store we've found that if you take better care of the employees than anybody else, they really will take better care of the customers than anybody else.
But it doesn't stop with employees. We ask ourselves – "What if everyone associated with a business could thrive?" For us, it's not just a question. It's what we strive to achieve in all that we do for each of our stakeholders – our employees, customers, vendors, the community and our shareholders. We work to accomplish this by staying true to our employee first, "yummy" culture, our Foundation Principles and the tenets of Conscious Capitalism. The result is a business where happy, well-paid, well-trained employees look forward to coming to work alongside other great people to improve customers' lives by getting them organized; where our vendors' companies can become all they hope and dream for; and where our communities can flourish. And when all of this happens, shareholders benefit from a healthy bottom line. This is when EVERYONE thrives!
We're thrilled that you've taken the time to learn more about what we stand for. Help us as we work to change the world- and the world of business.