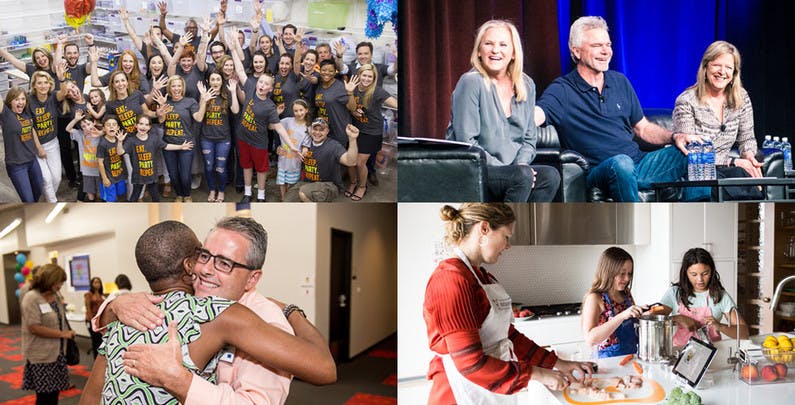 How do you create a business where everyone associated with it can thrive?
For all of us at The Container Store, it's not just a question. It's what we strive to achieve in all that we do for each of our stakeholders – our employees, customers, vendors, the community, our shareholders and the environment. Our company runs its business based on seven Foundation Principles which align beautifully with the tenets of Conscious Capitalism. The Container Store is among a growing number of employers who embody Conscious Capitalism – a way of thinking about capitalism that better reflects the innate potential of business to make a positive impact on the world.
What is a Conscious Business?
Conscious businesses have a higher purpose – a reason for existing beyond just making a profit. They improve the world and serve a greater good. At The Container Store, we know that by organizing our customers' lives, we're giving them more time back in their day and a better quality of life. It's inspiring to our employees to know that each time they help a customer they're making the world a better place!
Conscious businesses are led by servant leaders who are more concerned about the collective good and success of everyone at their company than their own personal gain. Conscious businesses also have conscious cultures that are trusting, authentic, innovative and caring – employees feel that working at a conscious company is not only professionally fulfilling, but that it truly makes them a better person! We're always astonished when our employees say that not only do they love working at The Container Store, but the experience has made them a better mother, wife, friend, or neighbor.
Finally, conscious businesses work to serve the interests of all of the stakeholders in their business simultaneously. Rather than myopically focusing on the needs of the shareholder, conscious businesses work to harmonize the relationships between all stakeholders simultaneously in order to create more value for all. After all, business is not a zero-sum game. Someone doesn't have to lose for someone else to win. Operating this way is just good business – plus, it provides us with a competitive advantage and creatives the most long-term value for all of our stakeholders.
Learn More and Join Us!
We truly believe that this is the way business should be done all over the world – and we're partnering with other business, thought and academic leaders to scale this conscious approach to business. To learn more, visit www.consciouscapitalism.org.