At The Container Store, we're passionate about Conscious Capitalism...and we're also big fans of Conscious Capitalism Co-Founder, Raj Sisodia. The scholar, author and company board member will release his latest work, written with Nilima Bhat—Shakti Leadership: Embracing Feminine and Masculine Power in Business.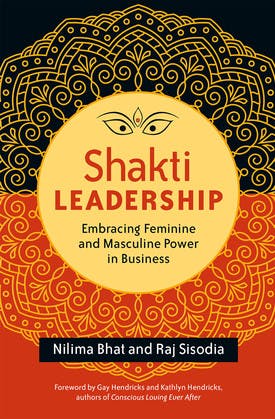 In the book, the authors discuss how too many people, men and women alike, have bought into a notion of leadership that exclusively emphasizes traditionally "masculine" qualities: hierarchical, militaristic, win-at-all-costs behavior. The result has been corruption, environmental degradation, social breakdown, stress, depression, and a host of other serious problems. Shakti Leadership shows us a more balanced way, an archetype of leadership that is generative, cooperative, creative, inclusive, and empathetic. While these are traditionally regarded as "feminine" qualities, we all have them. In the Indian yogic tradition they're symbolized by Shakti, the source that powers all life.
Through exercises and inspirational examples, Bhat and Sisodia show how to access this infinite energy and lead with your whole self. Male or female, leaders who understand and practice Shakti Leadership act from a consciousness of life-giving caring, creativity, and sustainability to achieve self-mastery internally and be of selfless service to the world.
Read an excerpt on the Huffington Post's blog.