Recently, The Container Store's Home Office hosted Wellness Week, a fun annual event designed to encourage health and wellness among our employees. This week featured a variety of speakers and free health screenings, which was capped off by a Health & Lifestyle Expo on Friday. The Expo featured vendors and booths devoted to a number of wellness-related topics, including CPR training, massage therapy, Pilates, and barbecue sauce.

TCS employees attending our annual Health & Wellness Expo.
Why barbecue sauce? Well, that's a whole separate story on its own. In April of 2016, Distribution Center employee Josh Reynolds had a completely unexpected experience: a sudden heart attack. The attack was so bad, in fact, that it required quadruple bypass surgery. Only 38 years old at the time, this was the last thing Josh ever expected, and as he spent time in recovery, he and his wife Amy resolved to eat healthier and maintain more active lives.
As anyone making sudden dietary changes can attest, it's not always an easy transition. For example, if you love Italian food and want to make pasta, there's more to it than simply cutting down on the red meat; what about the ingredients in the red sauce? As Amy discovered, most store-bought marinara sauces are loaded with salt, sugar, and preservatives, so in the end she decided to make her own. Admittedly, the first attempt didn't turn out so great, but after a couple more tries it turned out really tasty—so tasty, in fact, that pretty soon many of their friends began requesting it. "The secret to achieving the perfect sweetness without sugar," Josh says, "has to do with the sauce's special blend of four different types of tomatoes."
Then, one night Amy woke up with an epiphany: she would make, jar, and sell these sauces at local farmers' markets. She then began working on new sauces, including roasted garlic & basil, creamy arrabbiata, vodka sauce—even a "vegan delight!" Inspired by his wife's passion for pasta sauce, Josh also decided to get into the game. When he realized there were few health-friendly barbecue sauces, he began concocting his own using natural sweeteners such as fruit, honey, agave, and organic maple syrup in lieu of processed sugar or high fructose corn syrup. The result was a much healthier option that was much more friendly to people with special dietary needs, including diabetics and those with gluten intolerance. And thus, with the creation of those first few products, Simple Splendor Sauces was born!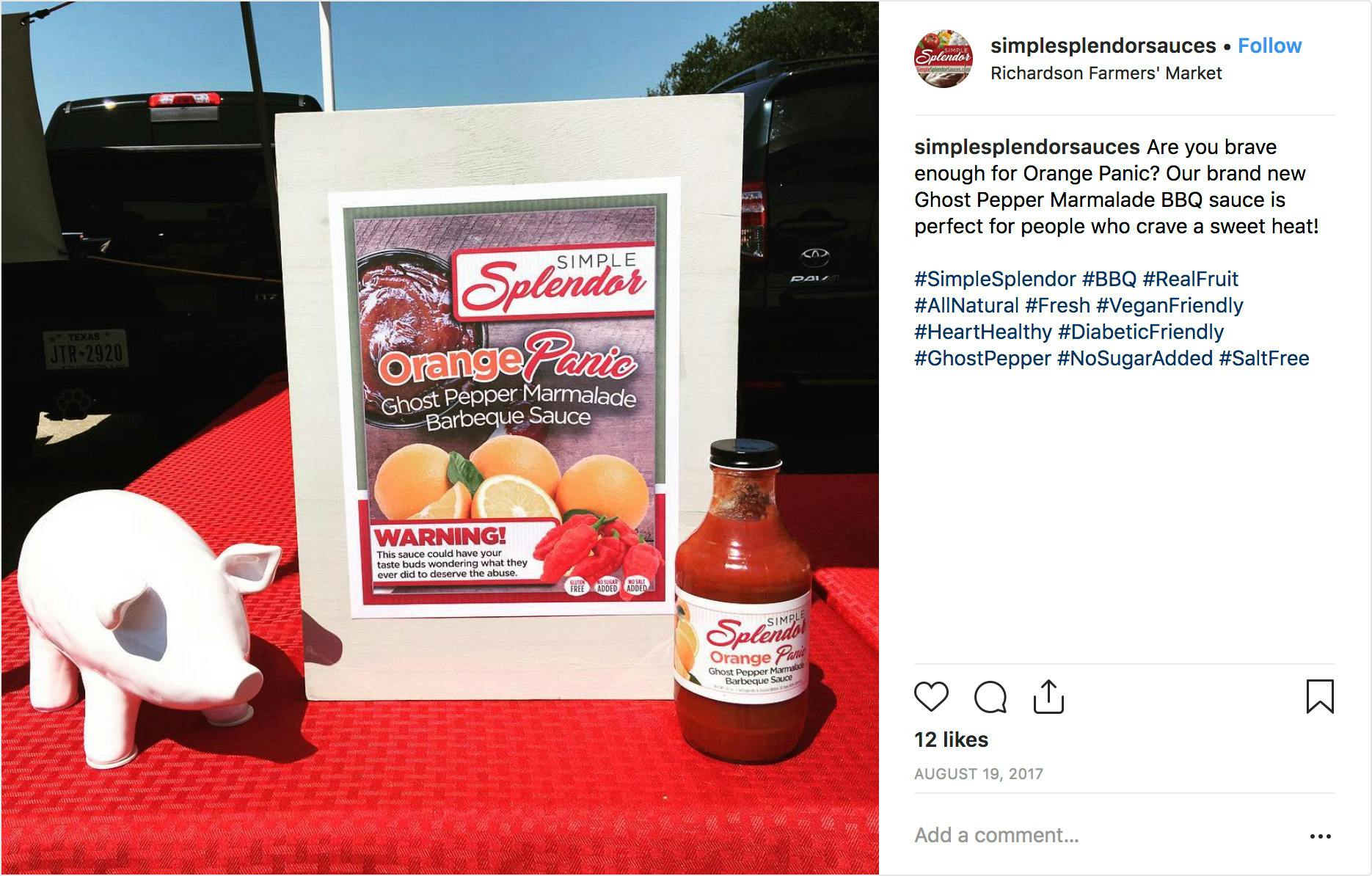 Josh and Amy's sauces have been a huge hit among friends, family, and local farmers market customers, not to mention, among his coworkers. "My work family has been enormously supportive, both of our business and of my journey to get healthier" Josh says. "After my heart attack, several of them came to visit me in the hospital, and that meant so much to me. They really encouraged during the healing process, and then, of course, they were always happy to sample my sauces and give their feedback!" As a result of better eating and exercise, Josh says, "I've lost weight and am feeling more energetic than I ever thought I would!"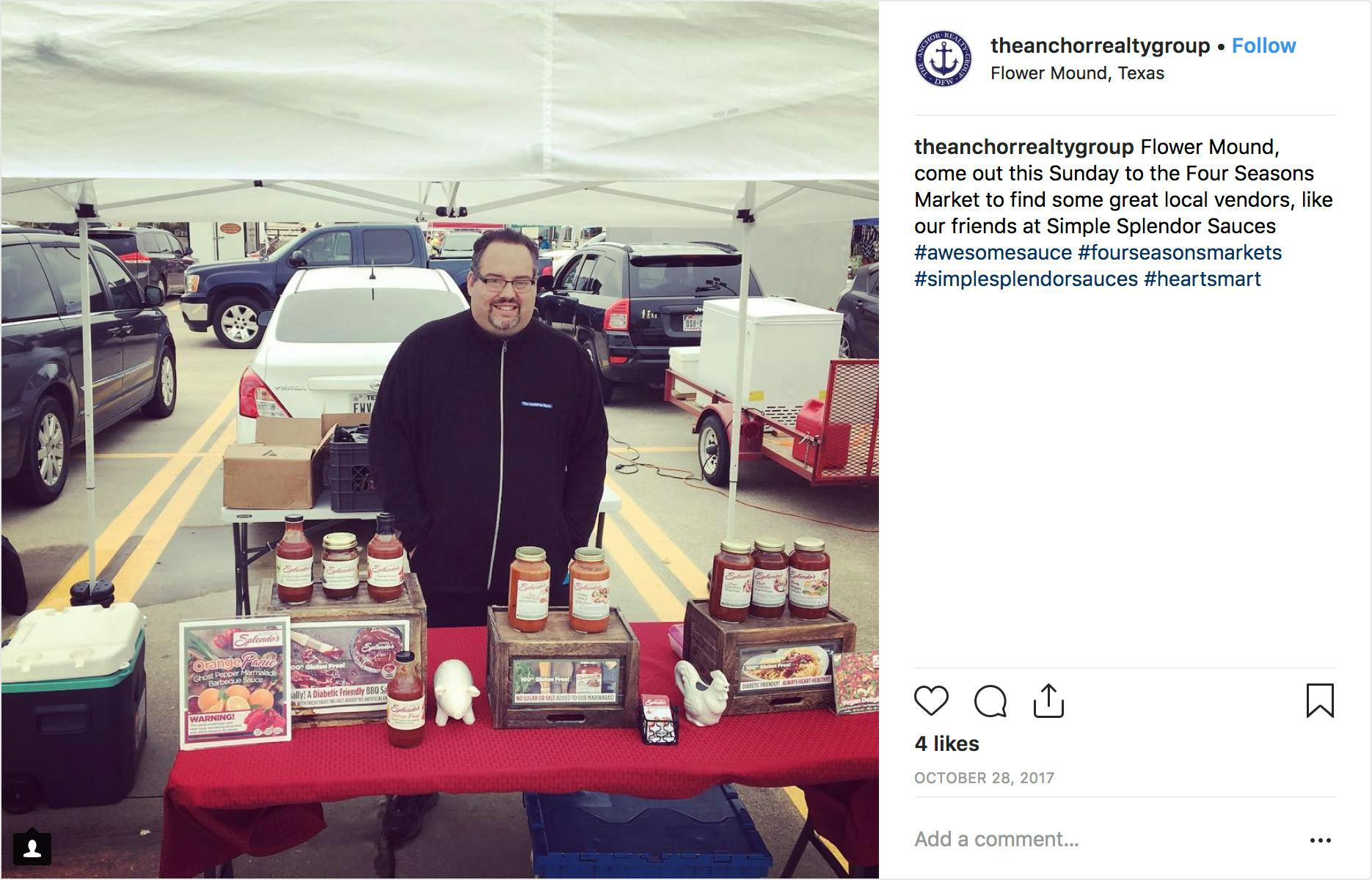 After selling their Simple Splendor Sauces at our last two Health & Wellness Expos, Josh has no plans to stop. He continues to experiment with various ingredients and has channeled his new-found energy into creating a mouth-watering array of barbecue sauce flavors such as honey jalapeno, chipotle peach, and maple bourbon bacon. "I love how much The Container Store cares about employee wellness," he continues. "My managers and supervisors in the Distribution Center have taken such great care of me, and I hope this business is a way for me to pass that care along to others."