*This post is part of Our Leadership Conference Speaker Series. We hope you'll enjoy reading all of the blogs written by each of Our Leadership Conference speakers, sharing the highlights and key takeaways from their session at the event!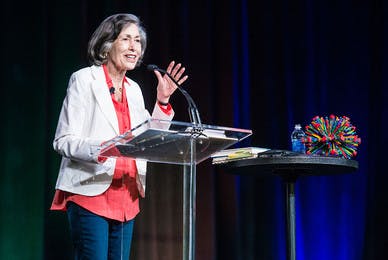 Just as each snowflake has a unique pattern, each person, so we are learning, has the potential for unique genius. Some people live their gifts, filled with curiosity, the spirit of adventure, and an eagerness to learn and grow. Others, for whatever reasons, may never realize that it's their difference that makes them special. Learning to bring individual differences into a creative relationship with others is what makes genius a gift to self AND to the culture at large.
This is what Robert Greenleaf – founder of the concept of "Servant Leadership" – did so creatively with his life as he chose, right out of college, to seek out a large corporation and bring change from within. This had been a charge from one of his college professors. Genius never stops growing...and never leaves the qualities of pure childhood behind.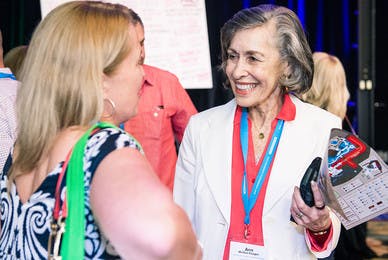 I have always been fascinated by the capacity of genius. What is it? If each of us has unique gifts, how can we uncover this kaleidoscopic, growing, changing resource and how can we fully explore it? There are gifts, talents, and strengths you have that support your genius. Genius is that part of you that surprises you with what it can do when you honor and recognize it. Sometimes we get in a routine of just doing work, checking off the boxes… and our genius goes to sleep. It feels like it isn't wanted or needed. Our challenge is to awaken the genius within. Call upon your genius to see new possibilities in everyday work. Reward your genius with new experiences and friends who will nurture and support your learning. Enrich your everyday environment by trying new restaurants, taking up a new hobby, or traveling to a new land.
The possibilities for awakening your genius are limitless…I DARE YOU!