As a young girl, my dad was my hero. I wanted to be just like him. My dad, a proud Army veteran, served his country in Vietnam. His service and commitment to community shaped my childhood—my parents raised me to respect my neighbors, work hard for the things that I want and always put my family first. When I turned 18, I had the privilege of following in my dad's footsteps and serving my country in the Army.
My dad and I have both transitioned back into civilian life and wonderfully, both found careers at The Container Store in Dallas—which embraces the same sense of camaraderie and family we experienced amongst servicemen and women while serving our country. So when we discovered the Veterans Resource Center in Dallas, we knew we wanted to help support their efforts to help homeless veterans.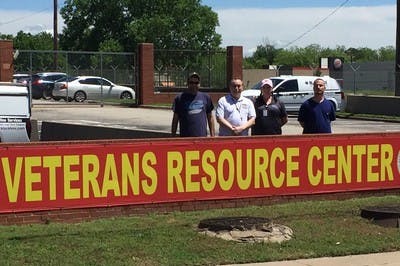 The Veterans Resource Center aims to help homeless veterans by:
finding shelters
preparing hygiene and supply kits (i.e. soap, sun block, bug spray, etc)
providing clothing and laundry services,
serving two meals a day
assisting with resume writing
helping with benefits & disability enrollment
I was thrilled about their mission, and supportive of their drive to serve as many veterans as they can. However, while talking with VRC President, USMC SGT Ken Watterson (who served two tours in Vietnam) I learned that they are not funded by the Department of Veterans Affairs, but are solely supported by donations. I was determined to help.
I brought this opportunity back to The Container Store and asked if we could do a donation drive. The Distribution Center Administration Team jumped at the idea and began designing flyers and posters, making collection boxes and getting the word out to the employees.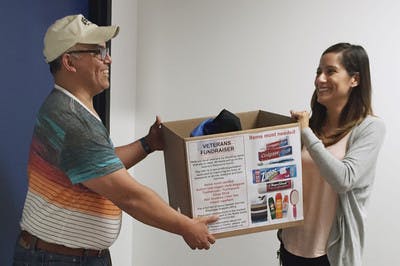 I could not be more proud of The Container Store and its employees for giving back to veterans who gave so much to our country. This partnership has also given the many veterans that work for The Container Store a way to continue fighting to never leave a man behind. So to the company and its employees, from the bottom of my heart, I say thank you!
For more information, or if you'd like to contribute, please visit the Veterans Resource Center website.