Val Richardson (left) and fellow VPs Natasha Singleton and Joan Manson being true servant leaders on We Love Our Employees Day.
Recently, those of us at The Container Store were thrilled to learn that Val Richardson, our Vice President of Real Estate, was being named Chairman of the International Council of Shopping Centers (ICSC). Val is the ICSC's first Chairman to serve from an active retailer and the fifth female Chair overall, and she is excited to help guide the global retail industry in this prestigious new role.
During the past 18 years, Val has been an invaluable part of The Container Store's growth and success by having overseen the site evaluations, lease negotiations, and construction of our new store locations. "We all feel fantastically fortunate to have Val on our team," says The Container Store's Chairman and Co-Founder Kip Tindell. "Val can do it all—find the most promising markets for our customer base, negotiate with landlords, and close the deal in a way that works for everybody…she is truly the best retail real estate executive in the country." 
Though some in the retail industry are skeptical about the future of traditional brick-and-mortar stores, Val is optimistic. "I am honored to have the opportunity to serve as Chairman of ICSC at such an innovative and transformative time in retail and retail real estate," she says. For their part, the ICSC is equally hopeful; ICSC President and CEO Tom McGee cites Val's "expertise in leading multiple retailers through successful expansions and transitions" as one of her most valuable assets to the retail real estate community.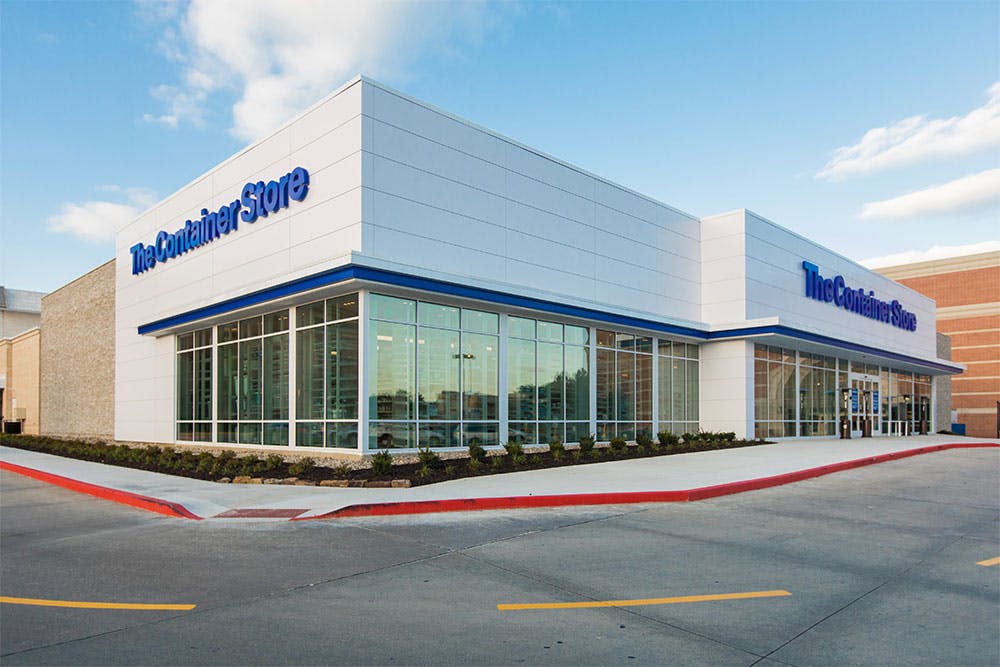 Just one of Val's many real estate marvels.
In her recent speech at RECon 2018, Val outlined several key ways in which retailers will need to evolve in order to remain sustainable and profitable, including advanced technological training for employees, strengthening e-commerce strategies, and debt reduction. "ICSC's focus on retail provides the programs and events to attract and engage emerging, established, and alternative retail tenants and facilitate their growth. As we reimagine, redesign, and reinvigorate the retail experience, ICSC's membership and leadership positions all of us to achieve this transformation together!" she added.
On behalf of all of us at The Container Store, congratulations Val!