Who doesn't love freshly-laundered clothes? The look of a crisp, ironed shirt; the gentle, comforting smell; the toasty feeling of straight-from-the-dryer fabric against your skin—it's like a brief, relaxing vacation for your senses, and it also gives you a sense of pride in your appearance.
Doing laundry has been an important part of human civilization ever since the ancient Babylonians first began combining water, cassia oil, and alkali to make soap. Through the ages, various other ingredients have come and gone—animal fats, plant ashes, lye, countless artificial chemicals—but soaps and cleaners have remained central to those who desire to maintain a clean, orderly home, as well as inspiring those who strive to make these products better.
Two people who continue this tradition of innovation are Gwen Whiting and Lindsey Boyd. Both are alumni of Cornell University's Fiber Science, Textile, and Apparel Management and Design program. They later decided to take their college friendship into the professional world by creating a new line of soaps and detergents. The pair began in the early 2000s by researching and developing new eco-friendly cleaning formulas, and in 2004 they introduced The Laundress to the world. (Side note: Had the aggressive soap salesman, Tyler Durden, been more enterprising—and less interested in fight clubs—he may have ended up with as great a business model as Gwen and Lindsey's.)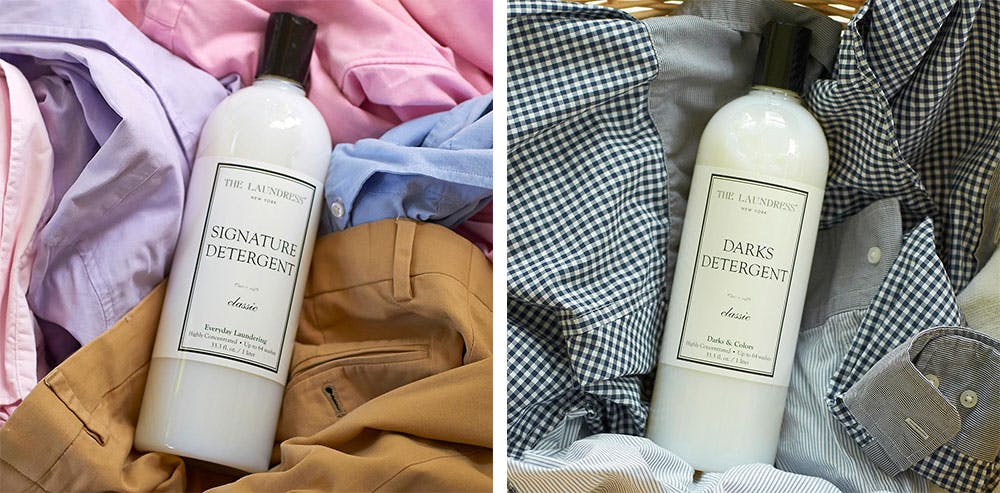 The Laundress Signature Detergent (left) and Darks Detergent.
Though packaged in classic black and white bottles and boxes, the contents are anything but ordinary. The Laundress' products are completely biodegradable and non-toxic, as well as devoid of allergens, ammonia, chlorine bleach, artificial dyes, and animal by-products. They're also highly concentrated, allowing customers to use fewer ounces of detergent per load and ultimately saving them money on water, energy and dry cleaning costs.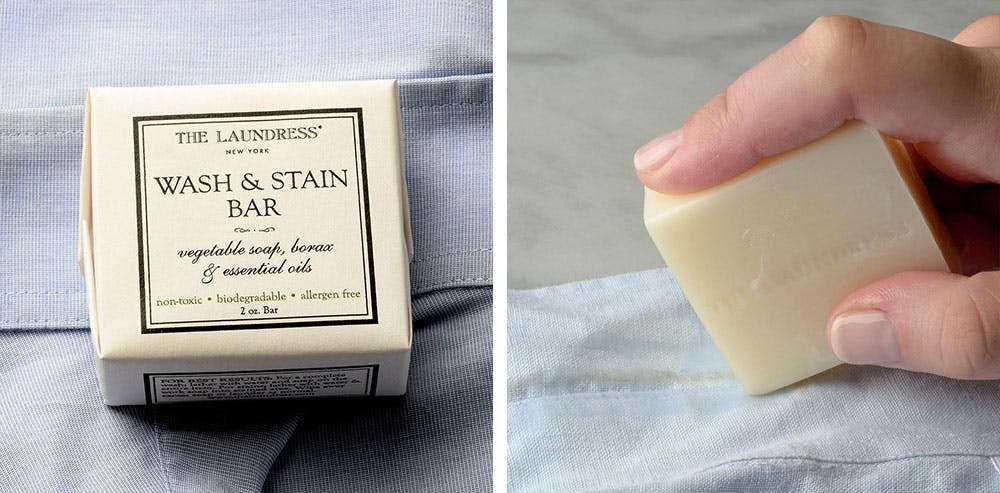 The Laundress Wash & Stain Bar is great for travel and on-the-go stain treatment.
In the beginning years, the two "Laundresses" (or would it be "Laundrii"? We're still figuring out the proper collective nomenclature…) have offered more specialized laundry solutions including Denim Wash, Sport Detergent, Stain Solution, Crease Release,, and Stiffen Up start spray , as well as Mesh Wash Bags and scrub brushes. Whether you're cleaning a delicate cashmere sweater or scrubbing ketchup stains out of a toddler's t-shirt, their easy-to-use products will help you do the job right. In fact, they have shown that many "dry clean" items can be taken care of at home with their fabric-specific products.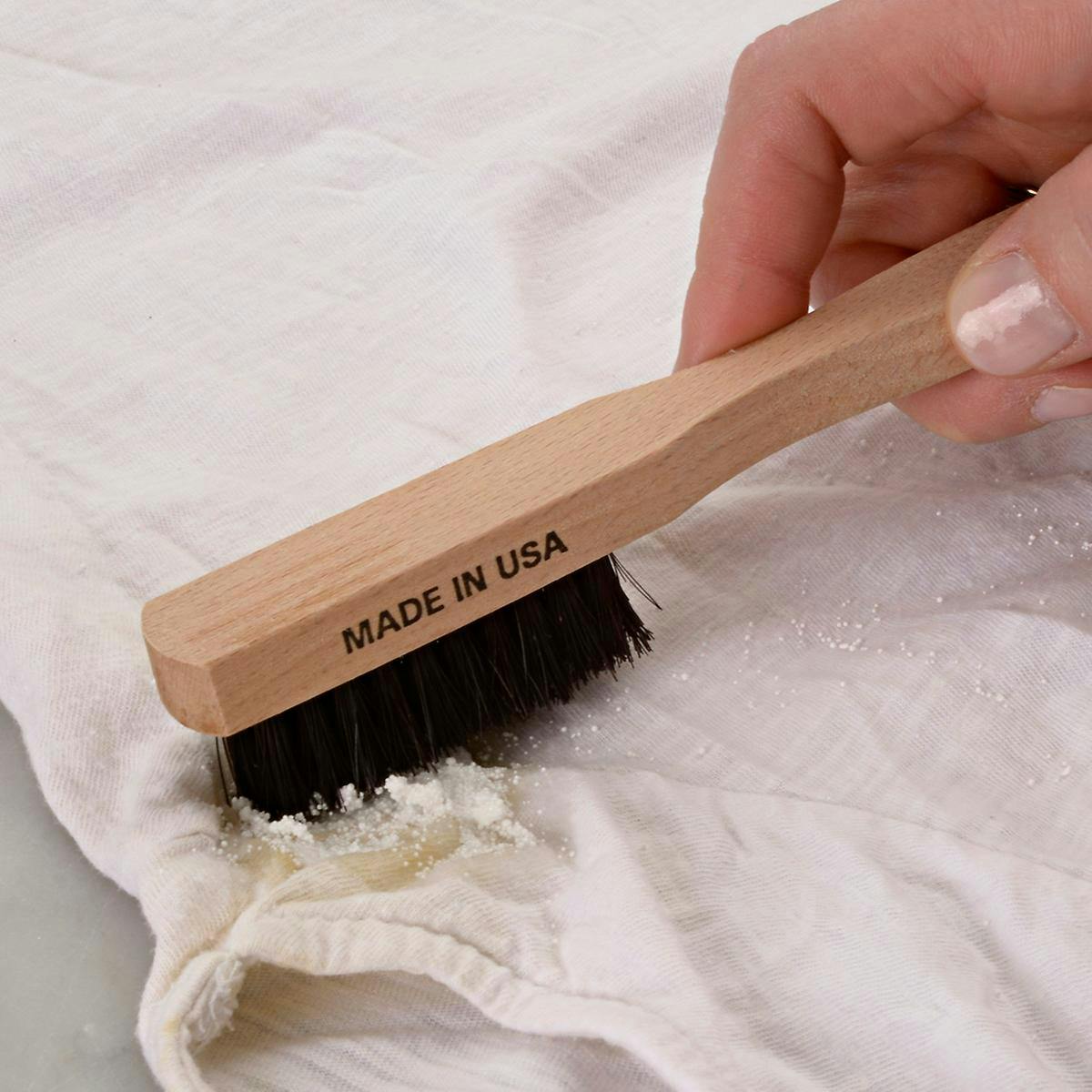 All Laundress products are proudly made in the U.S.A.
And although the brand is named "The Laundress," their products aren't exclusively for the laundry room. Their line of amazing and highly-effective cleansers includes glass cleaner, room spray, all-purpose cleaner, even scented shelf liners! If there's a fabric or surface in your home that needs to be cleaned, it's highly likely The Laundress has a product for it!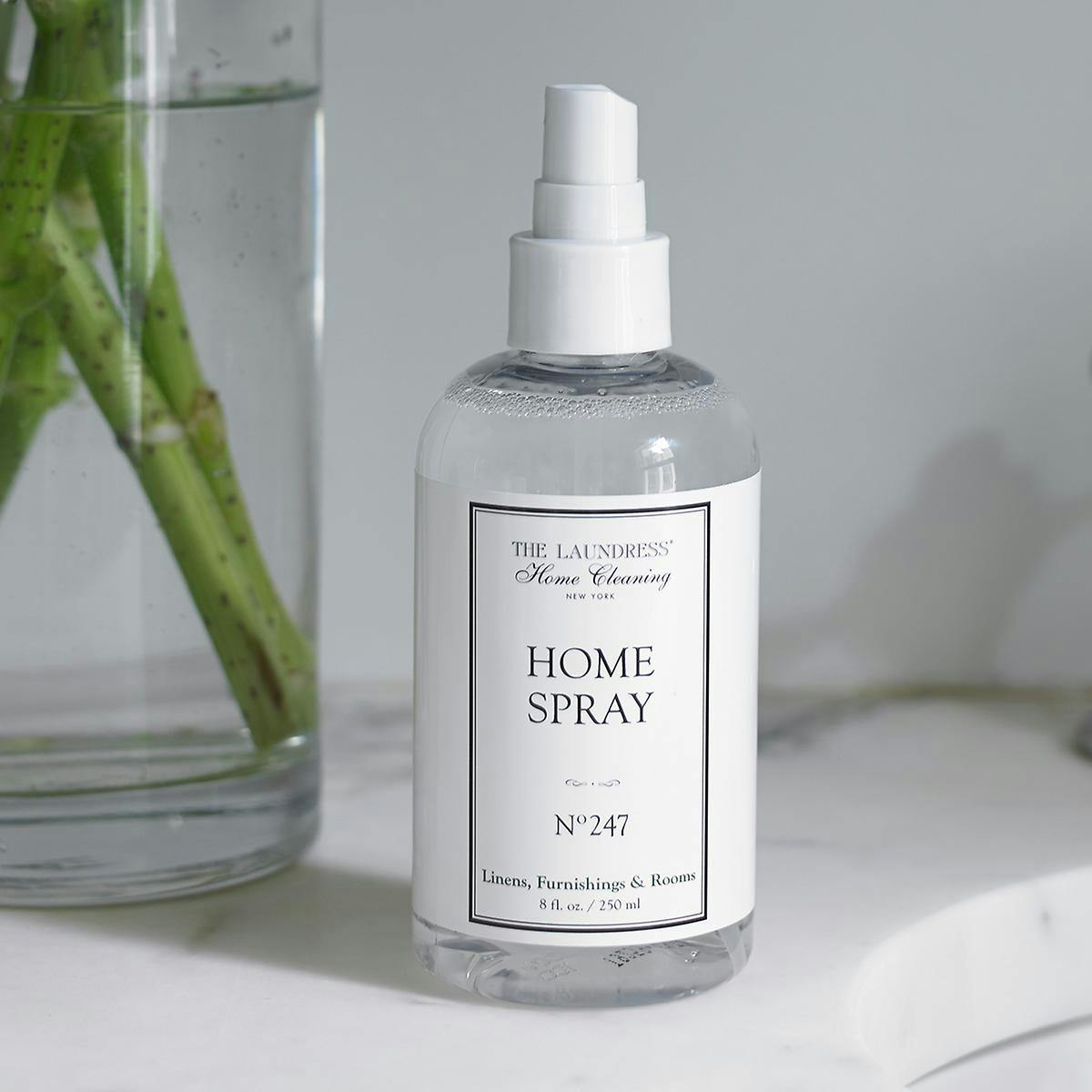 The Laundress Home Spray antibacterial formula and clean eucalyptus scent is perfect for freshening up any space.
Where will Gwen and Lindsey take it from here? What other tricks do they have up their immaculately washed and ironed sleeves? Well, we're proud to announce several new Laundress products on the horizon, and we'll be introducing them both into our stores and online within the next few months! So, stayed tuned—we'll have more information on our website soon!