Through the generous support of our customers, our second annual Holiday Hugs program generated over 4,700 bags filled with toys and games delivered to children in local children's hospitals across the country. Employees held bake sales to raise money to purchase toys and stocking stuffers, and our amazing customers came back to donate two, three, and four times.
The Container Store was new to the Detroit area this year, where we opened new stores in Novi and Troy, Michigan. The communities there have welcomed us with open arms, and truly embraced the spirit of giving to help children staying at the Children's Hospital of Michigan.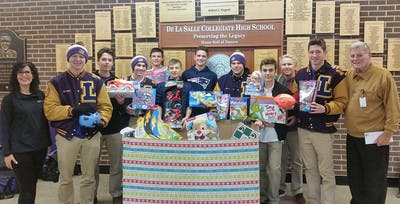 In Troy, the amazing students and staff at Warren De LaSalle Collegiate High school joined together and donated a whole truck full of new toys, games, books and $350 worth of assorted gift cards. Additionally, they collected three dozen gently used DVDs for the hospital's movie library. When our employees arrived to pick up their donations, these awesome young men took it one step further and helped load the truck in the balmy 14-degree weather.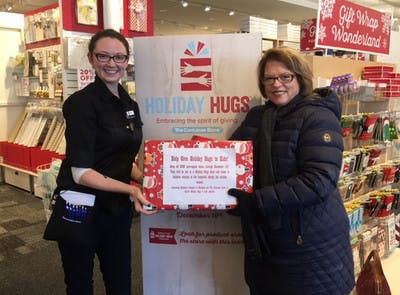 In Novi, customer Kathy brought in two boxes of books to donate! Kathy connected with our employee, Lisa a few weeks ago when Kathy sought help finding some fun gift ideas at the Stocking Stuffer tables. The conversation turned to how much they love giving more than receiving gifts during the holidays, especially when it's for those in need. Kathy took it upon herself to talk to members of her church and they set up boxes to collect over 60 books and delivered them to our store! What better way to escape a hospital bed than through a story and your imagination?
Thank you to each and every person who made these HUGS possible. Come back next year and help us make Holiday Hugs 2017 the best yet!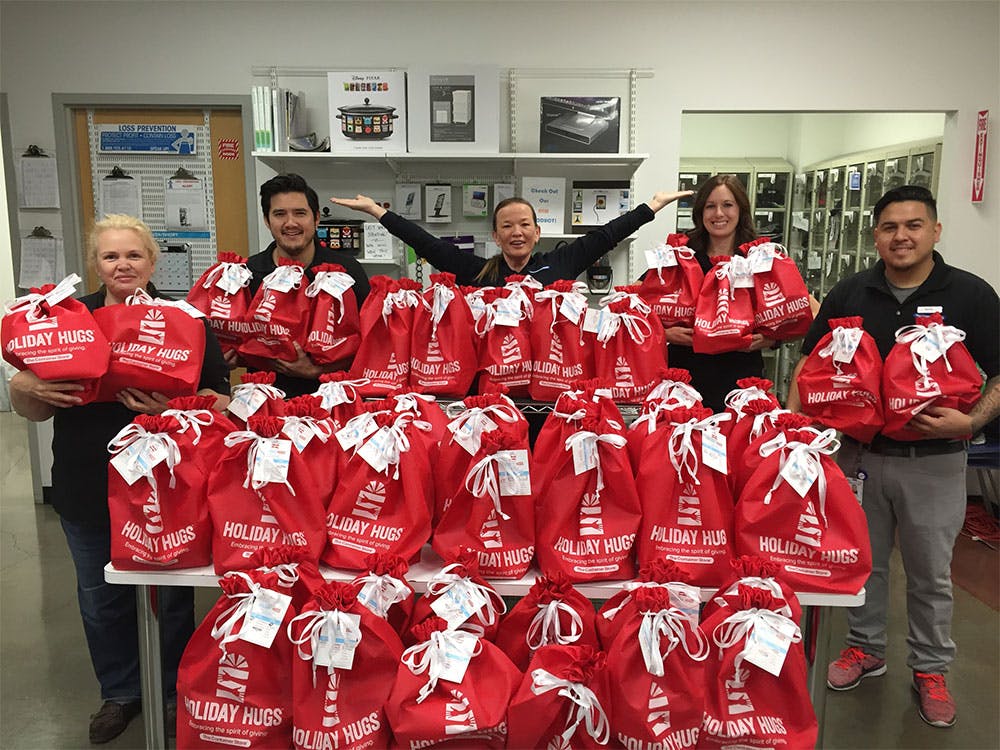 Employees in our Century City, California store and a breakroom full of hugs!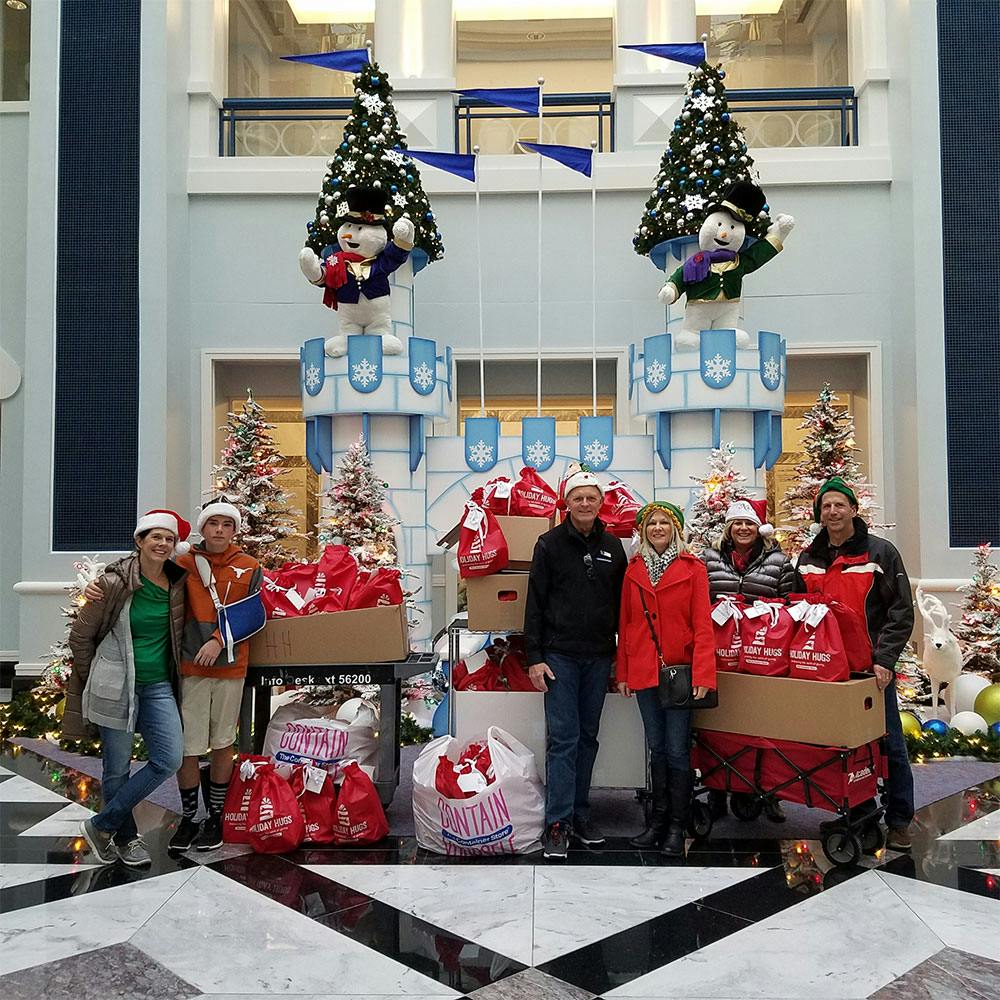 Delivery day for our Arlington, Fort Worth and Southlake, Texas stores.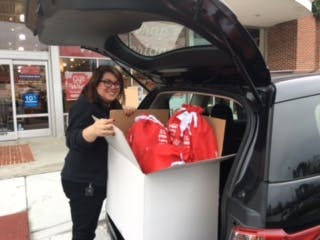 Loading up at our Atlanta Perimeter store.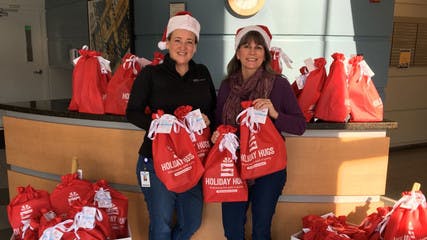 Delivery day in Sacramento, California!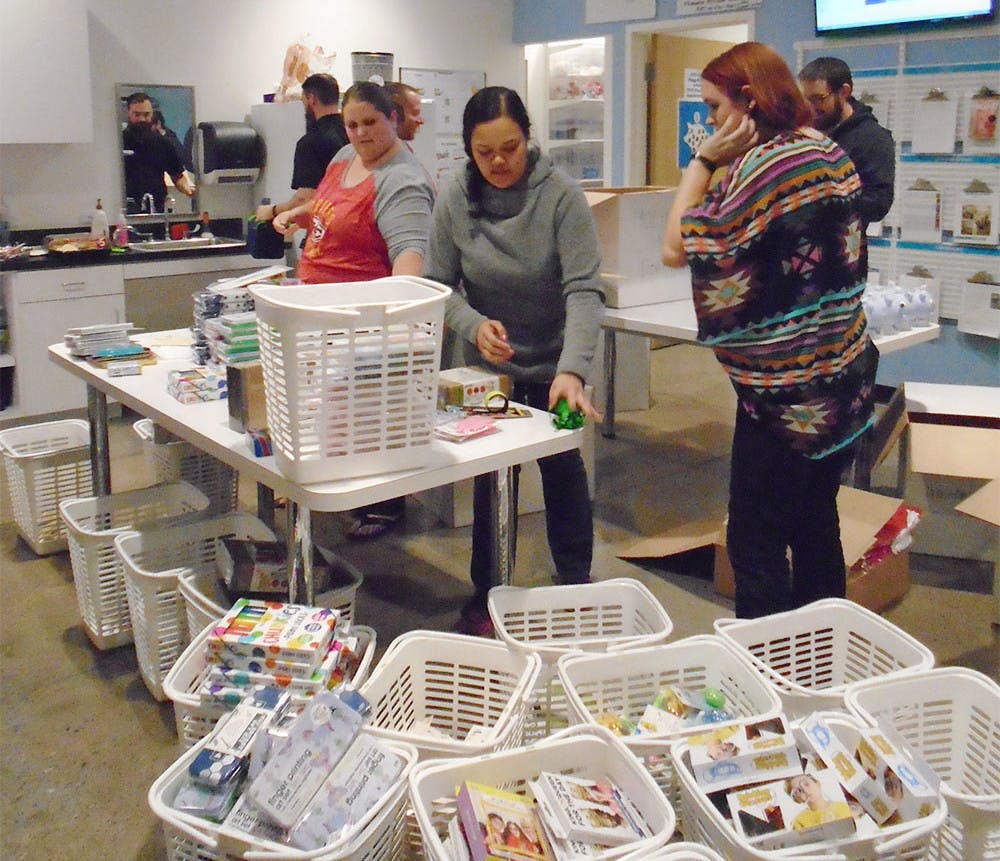 Sorting donations in Glendale, Phoenix and Scottsdale, Arizona.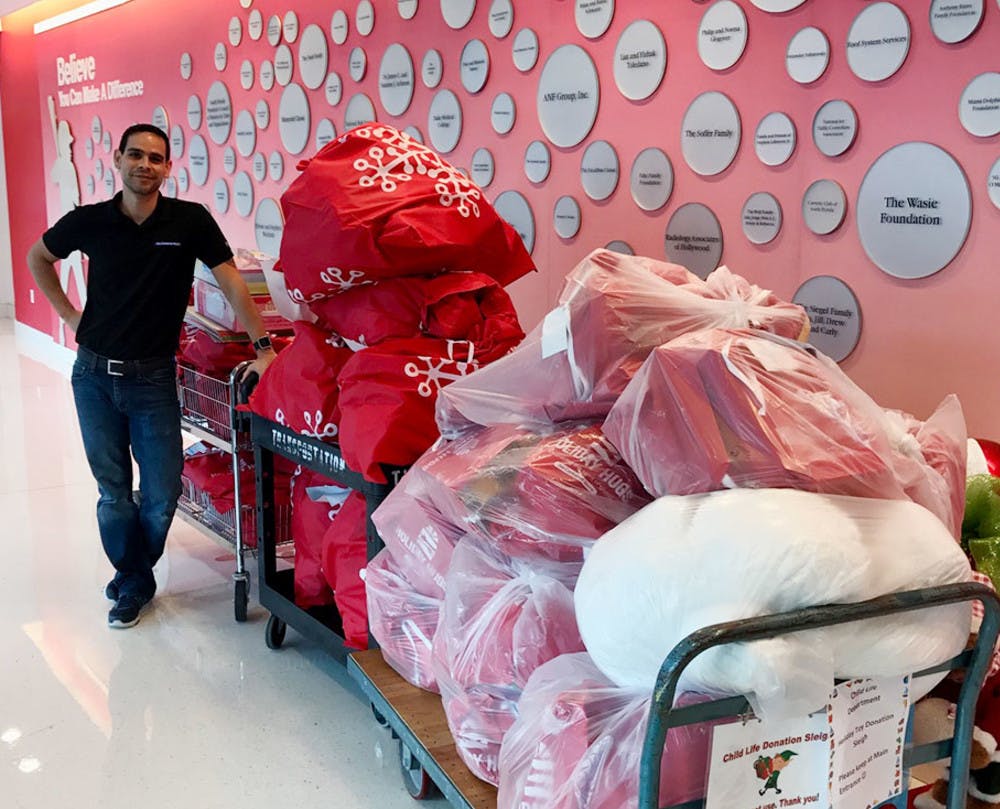 Delivery day for our stores in Boca Raton, Hallandale Beach, Miami and Palm Beach Gardens, Florida!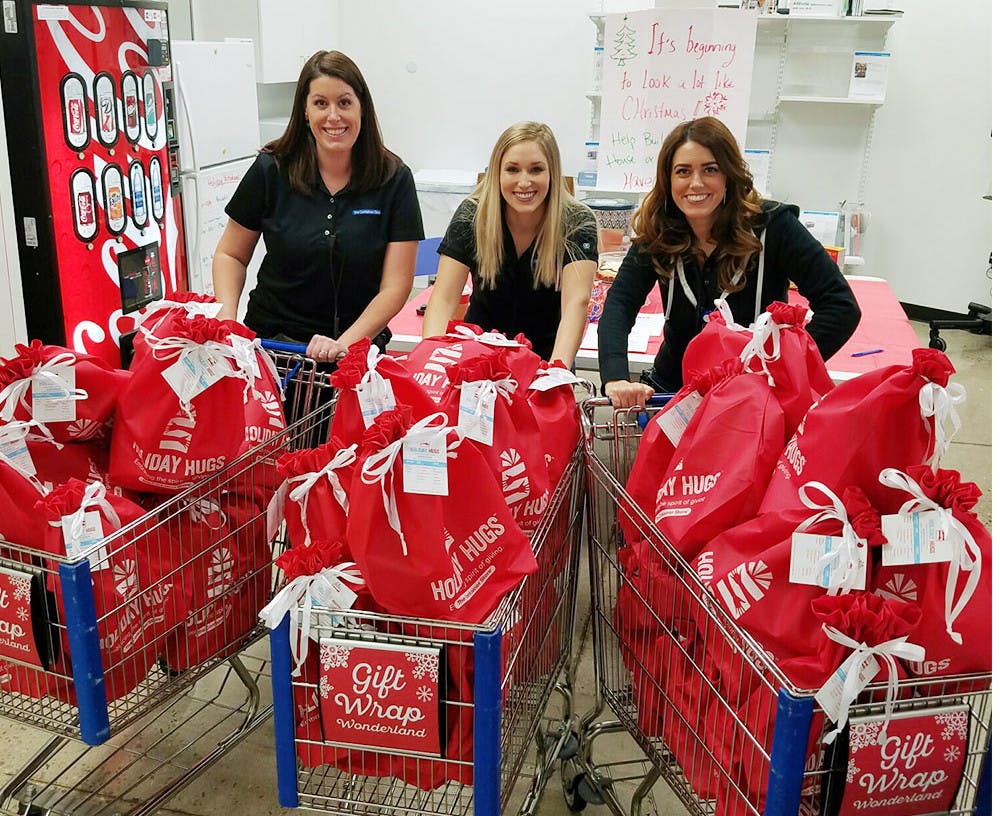 Prepping for delivery in Tucson, Arizona.