*This post is part of Chairman and Co-Founder Kip Tindell's Thoughts on Thriving Blog Series. Read other posts in the series here.
In retail, customers can always sense when employees are having fun, when they love their jobs and are excited about helping. Folks are always telling me, "Your people at The Container Store are so happy! How do you do it? What do you put in the drinking water?" Well, the simple answer is that they all have an "Air of Excitement" and are eager to spread it!
For us, an Air of Excitement is really the inevitable result of faithfully following all of our other Foundation Principles: 1 Great Person = 3 Good People, Communication IS Leadership, Fill the Other Guy's Basket, Best Selection, Service & Price, Intuition Does Not Come to An Unprepared Mind, and Man in the Desert Selling. Three steps in the door, and you can tell whether or not a store has it. It's what I've always loved about retail, even as a kid, and at The Container Store we've always tried to have it from day one.
Jim Oates, my neighbor in Colorado, used to be president of Leo Burnett, the acclaimed ad agency in Chicago. That agency once came up with a TV ad for Schlitz beer that captured the essence of what I'm talking about: A cabful of people is out for a night on the town, looking for a good nightclub. They poke their heads into one spot that's dark and has no music playing and say, "No, that's not it," and another where there's no people and it's not very clean—"Nope, not right," until they finally find the right spot and say, "Yeah, come on, this is it!" Then the voice-over says, "When it's right, you know it." THAT'S Air of Excitement!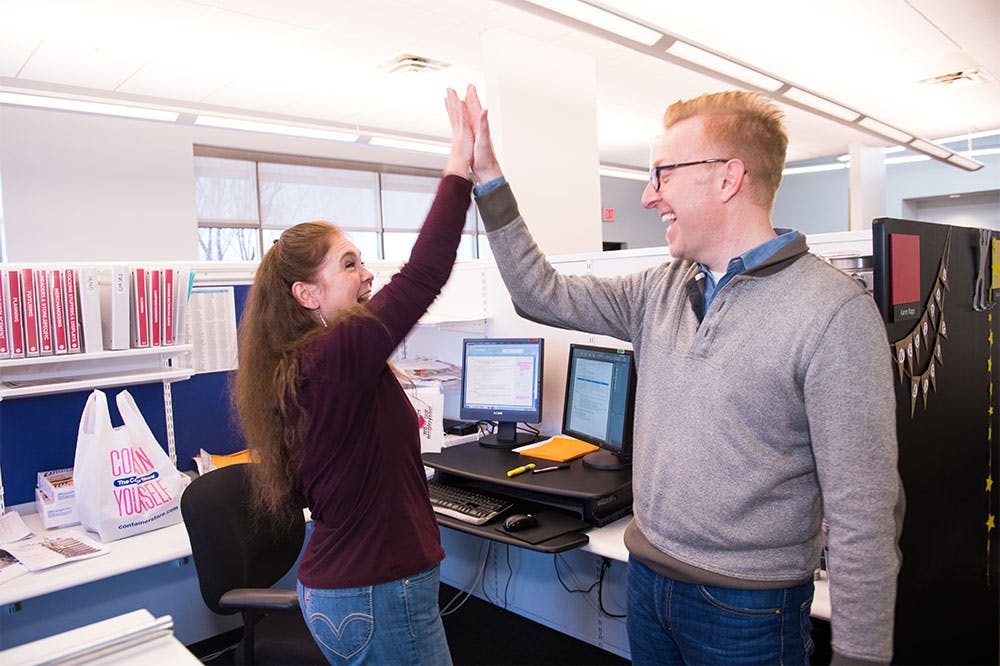 I like to think of retail as similar to theater, so it's crucial that our stage be set up perfectly. That's why we take such great care with our interior design and the presentation of our products—to make sure the look and feel of our stores relflects our mission. Our stores are bright, spacious, and clean, with a minimalist, modernist look. Like our company culture, the atmosphere is casual, sophisticated, and fun.
Retail is hard, but we don't believe you have to be serious ALL the time. We want our employees to relax and be themselves. We love hearing laughter! When someone is out on maternity leave and brings the baby into the store for the first time, everybody goes crazy, cooing over the new baby, and sometimes the mother will apologize and say, "Sorry to interrupt." But I always say, "No, this is great. This is Air of Excitement at its finest! Look how excited everybody is!"
Air of Excitement can benefit any workplace – I hope you'll consider how you can bring it to yours! For some inspiration, check out our Air of Excitement video.