What if everyone associated
with a business could thrive?
For us, it's not just a question. It's what we strive to achieve in all that we do for each of our stakeholders – our EMPLOYEES, CUSTOMERS, VENDORS, the COMMUNITY and our SHAREHOLDERS. Let our stakeholders tell you more! Watch our videos below.
"A store that can change your life? We sure hope so! We work to accomplish this by staying true to our employee-first, "yummy" culture, our Foundation Principles™ and the tenets of Conscious Capitalism®. The result is a business where happy, well-paid, well-trained employees look forward to coming to work alongside other great people to improve customers' lives by getting them organized; where our vendors' companies can become all they hope and dream for; and where our communities can flourish. And when all of this happens, shareholders benefit from a financially healthy company! This is when EVERYONE thrives!
On behalf of everyone at The Container Store, thank you for shopping with us, and in doing so, not just helping us organize lives but change them for the better." — Kip Tindell, Chairman and CEO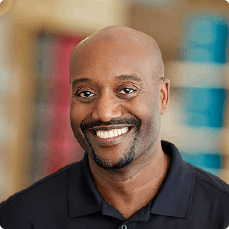 Our Employee
"I love working at The Container Store, because I don't just sell products. I'm prepared to solve problems by helping our customers get organized, which I know will improve their lives!"

— Kevin Postell, Store, Manager of Visual Sales, Washington, D.C.
While we work to ensure everyone associated with our company thrives, we start with our employees first. We do this by staying true to our Foundation Principle, "1 Great Person equals 3 Good People" in terms of business productivity. We must be selective when hiring because of the promise we've made to our customers to provide exceptional customer service. And once we find these GREAT people, we must communicate to them breathlessly, pay them well, train them in all areas of the business and provide them the support they want, need and deserve. This allows them to flourish in their careers and best take care of our customers. Our employees want to proudly tell their daughter, their son, their parents, spouse or friend how they – yes, even at a retail company – changed someone's life for the better with the gift of organization.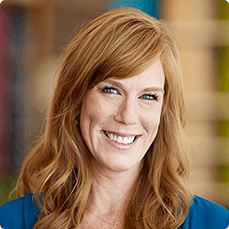 Our Customer
"I absolutely love walking into the store. No matter what my day has been like, I know I'm going to find a little bit of calm to take home!"

— Amy Harman, Dallas, Texas
For the past 36 years, we've worked to give our customers more time back by getting them organized through innovative, multifunctional products and solutions. After all, in order to accomplish even a fraction of what you need to do on any given day, you must be reasonably well organized. And we love that our customers tell us how our stores are a peaceful, organized oasis and that they just know our employees can help them solve their problems – whether it's tackling that junk drawer or organizing a master closet. When our customers are organized, they tell us they feel like "Mom of the Year"! They say they have more energy, save money – and get this, we've even had customers tell us that The Container Store has saved their marriage! Now that warms our heart and is something we're very proud of!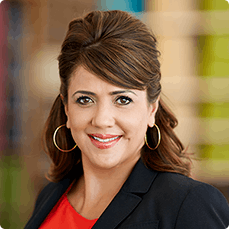 Our Vendor
"When I came back from my first trip overseas to visit my new factory, my son asked me why I was working so hard. I told him I was continuing to grow our business and develop new products not for myself, but for him and everyone else connected to our business – including our family, our employees and our customers. We know that the success of our business will ultimately benefit so many people – providing them with a prosperous life and future."

— Hardeep Melamed, CEO, in.bag®
We strive to be our vendors' favorite customer by working to creatively craft mutually beneficial relationships with each of them. After all, despite what most have been brought up to think, business is not a zero-sum game – someone doesn't have to lose for someone else to win. In fact, when synergies are at play, that's when true innovation happens – not to mention it's just more fun and rewarding to do business this way! Through these relationships, we're able to differentiate our product collection and offer the best pricing for our customers, all while building our businesses together in order to have a greater impact on the world around us.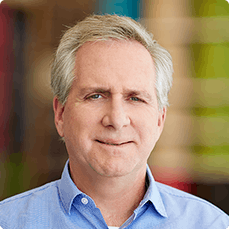 Our Shareholder
"Corporate cultures that are nurtured, cared for and focused on as the highest priority result in businesses with the greatest value. Culture shouldn't be part of the strategy – it should be the only strategy."

— Jon Sokoloff, Managing Partner, Leonard Green & Partners
Not only does operating a business in a conscious way enrich your life and the lives of everyone associated with the business, but joyfully, it's also the most profitable approach. And profits, of course, aren't bad. Without them, we can't properly take care of all of our stakeholders; we can't support our communities; and we can't pay our bills on time. Our hope is that this way will become the preferred and accepted way of doing business. It will prove that you can do the right thing in business – you can even make decisions based on love – and also be profitable.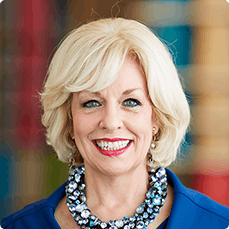 Our Community Partner
"Our partnership is changing the way thousands of people think about creativity. It's changed how they organize their minds, and even increased their capacity to think smarter! How exciting is that?"

— Dr. Sandra Chapman, Founder and Chief Director of Center for BrainHealth at The University of Texas at Dallas
Through product donations, gift cards, cash donations and full-on space makeovers, we get excited about supporting our local communities with a focus on organizations that are closest to our customers' and employees' hearts. When a nonprofit's offices are organized or when we can support groundbreaking research that improves lives, then those organizations can do even more to serve others.
Visit brainhealth.utdallas.edu to learn how Dr. Chapman and her team are working to understand, protect and heal the brain through leading and transformative scientific exploration.