Last week we were named one of the FORTUNE 100 Best Companies to Work For AND we hosted our traditional We Love Our Employees Day celebration on the same day! We marked the occasion with fun parties at our Home Office, Distribution Center and in our store locations. It was day filled with hugs, laughter, tasty treats, and happy music, and we carried on our tradition of writing sweet notes of appreciation to each other on brightly-colored Post-Its and placing them all over our walls. We also set up "Air of Excitement Prize Patrols" at all of our various locations to surprise randomly-chosen employees with fun gifts! 
Take a look at a few pictures from our celebrations across the country: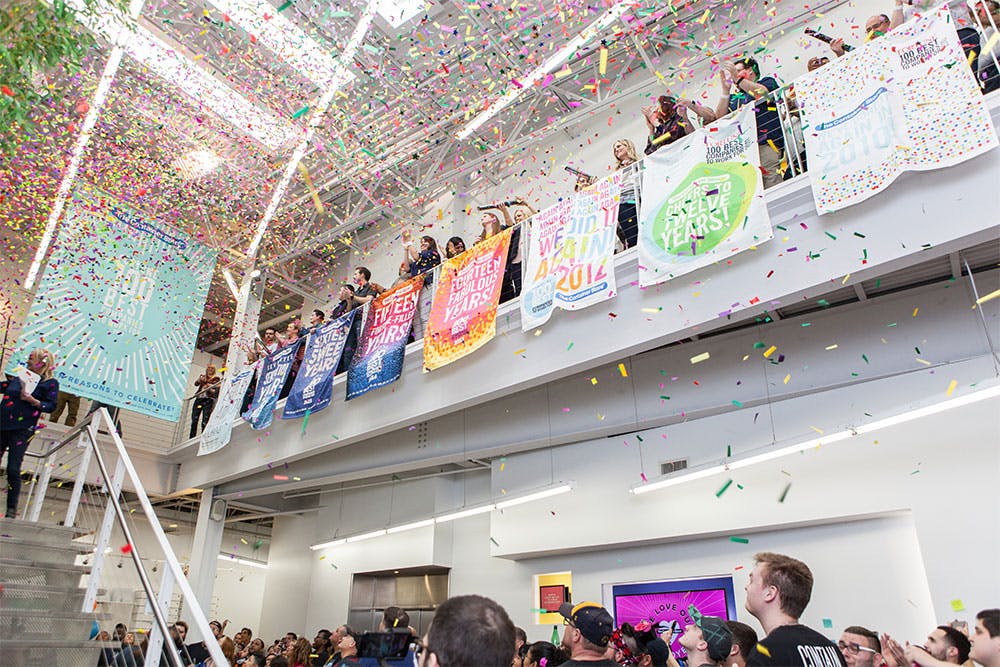 Unveiling our new "FORTUNE 100 Best" banner at The Container Store's Home Office.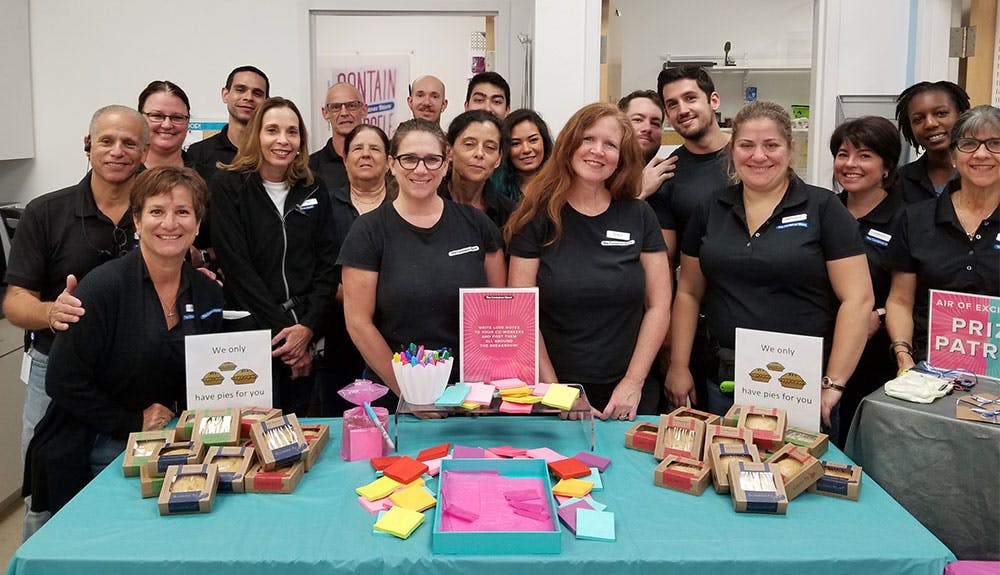 Our Boca Raton crew celebrated with tasty pastries!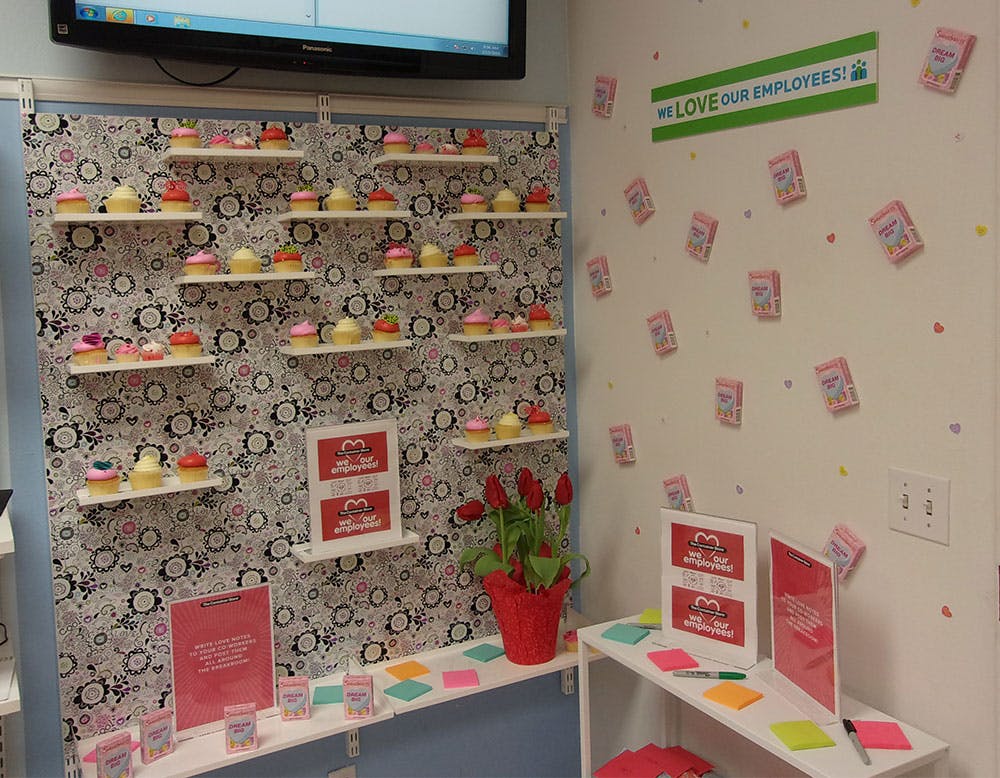 San Diego's cupcake wall idea was truly top-shelf.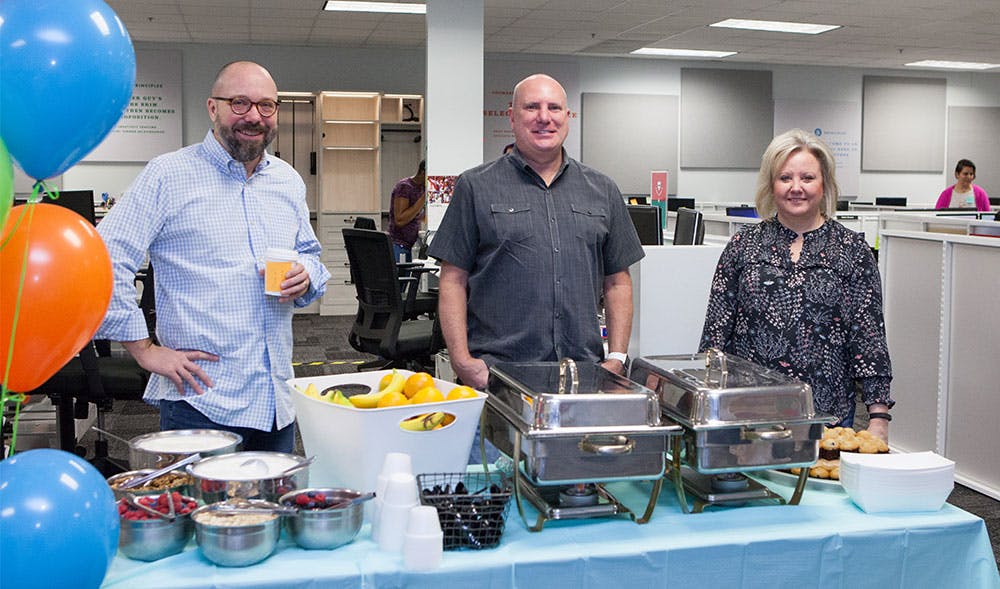 Our Customer Solutions Department VP and Managers served up a delicious breakfast.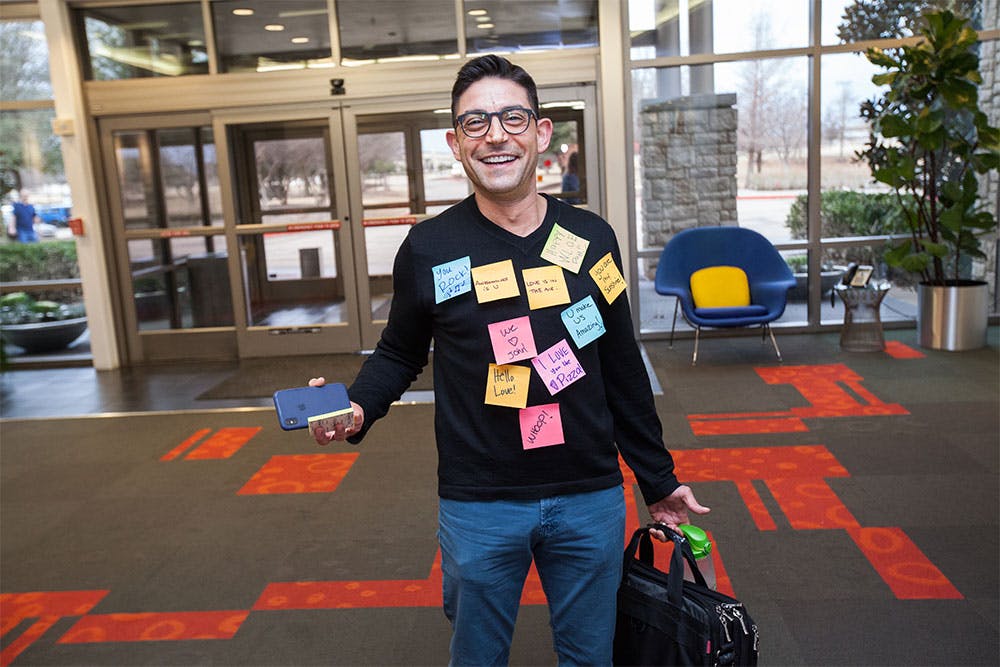 Employees were feeling the love at our Home Office.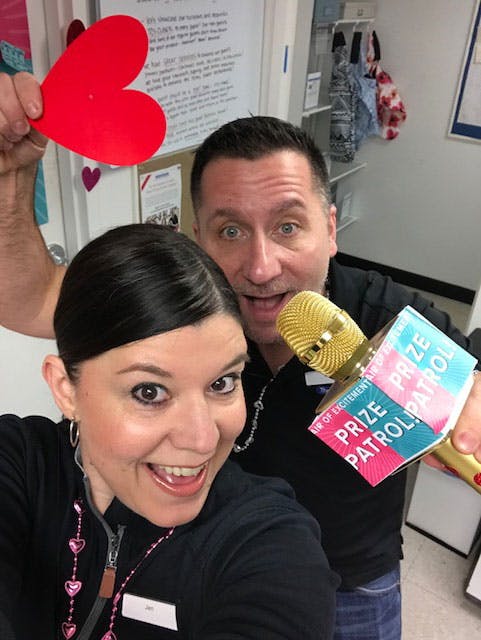 Our Northbrook store team's Air of Excitement Prize Patrol stopped for a selfie before surprising another lucky employee with a fun gift!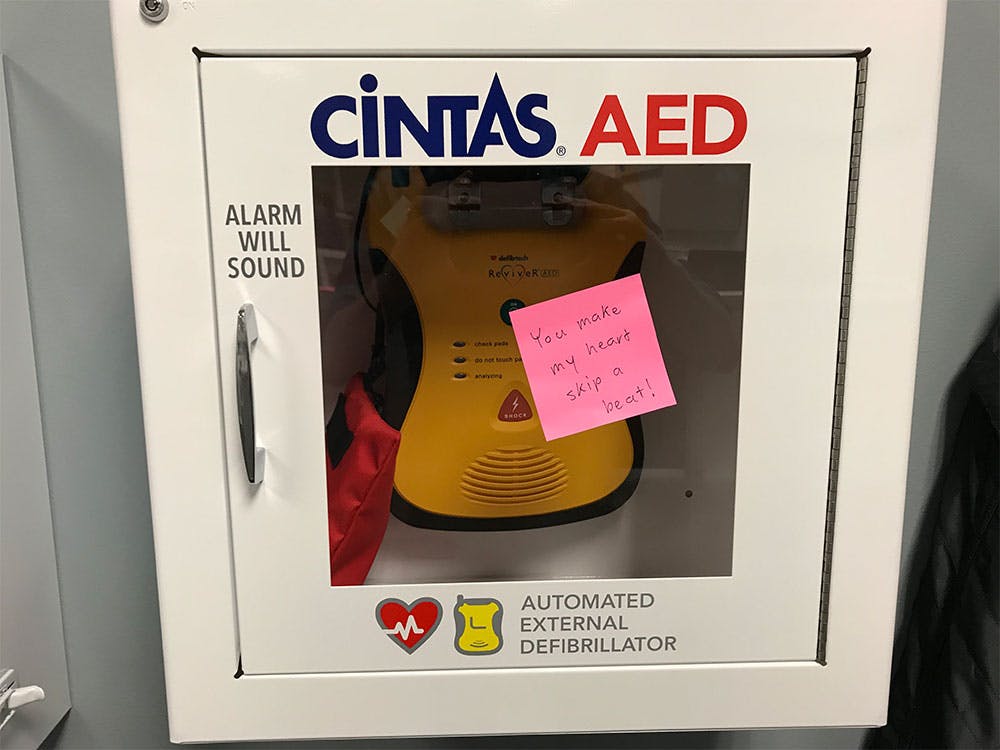 Even our safety equipment felt the appreciation.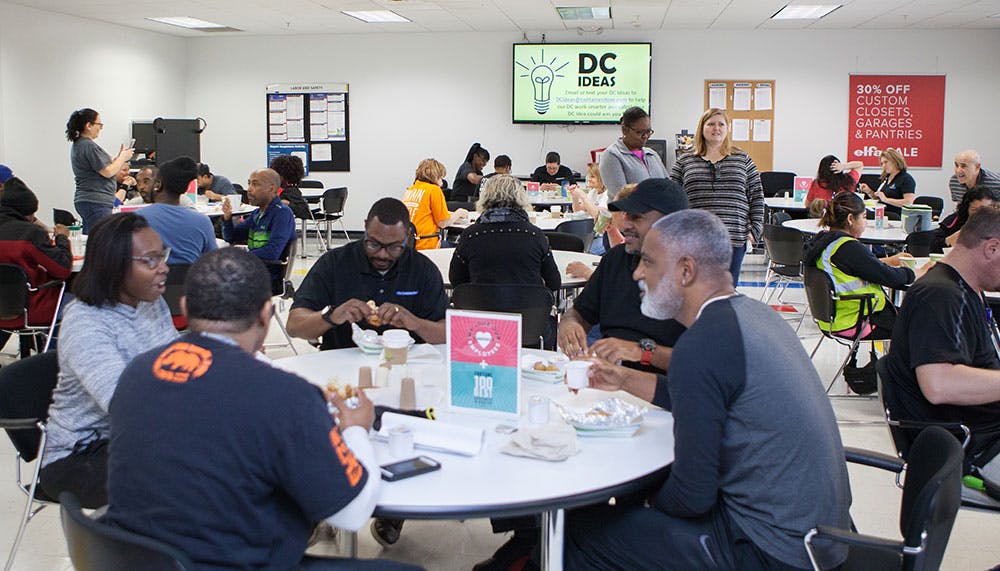 Our Distribution Center team enjoyed hot breakfast and cool camaraderie.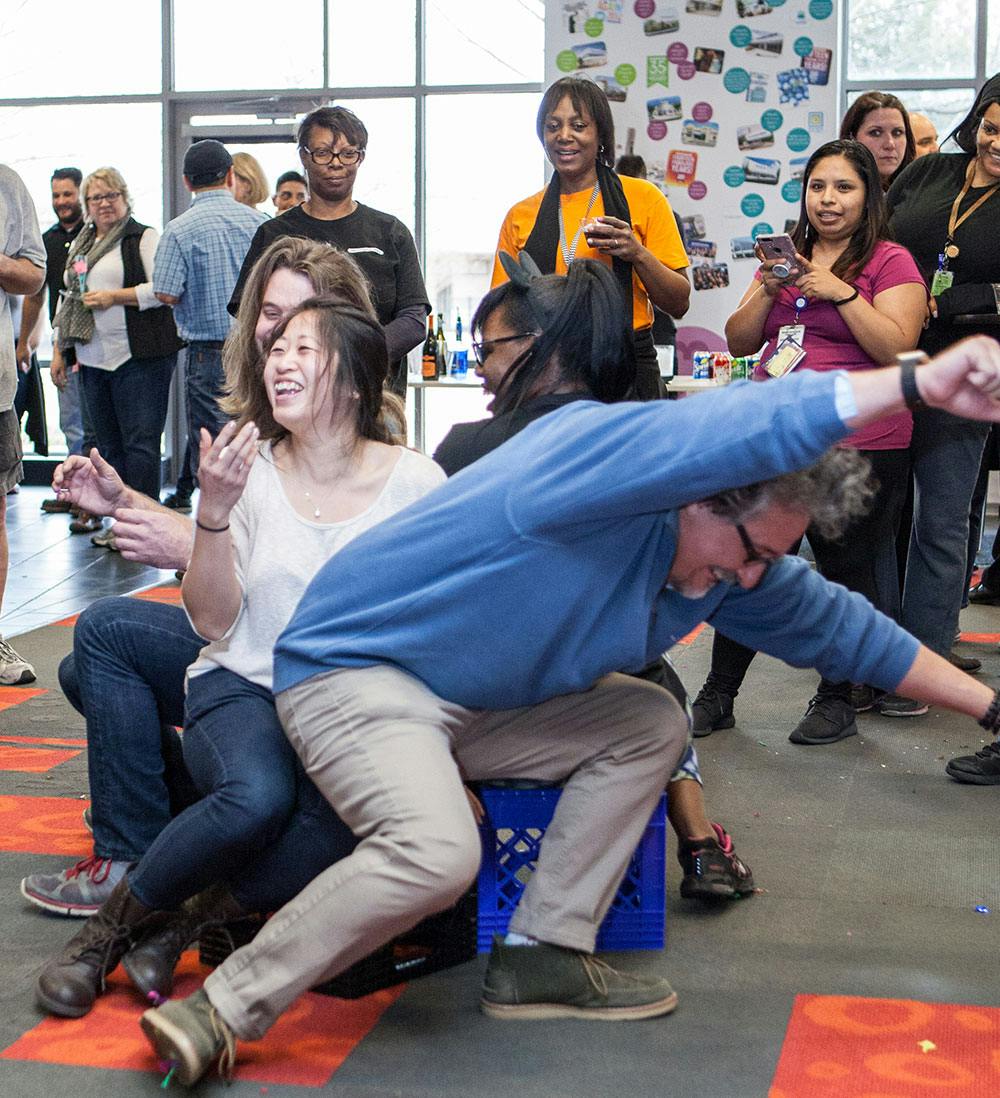 Home Office and Distribution Center employees playing musical chairs with our Milk Crates.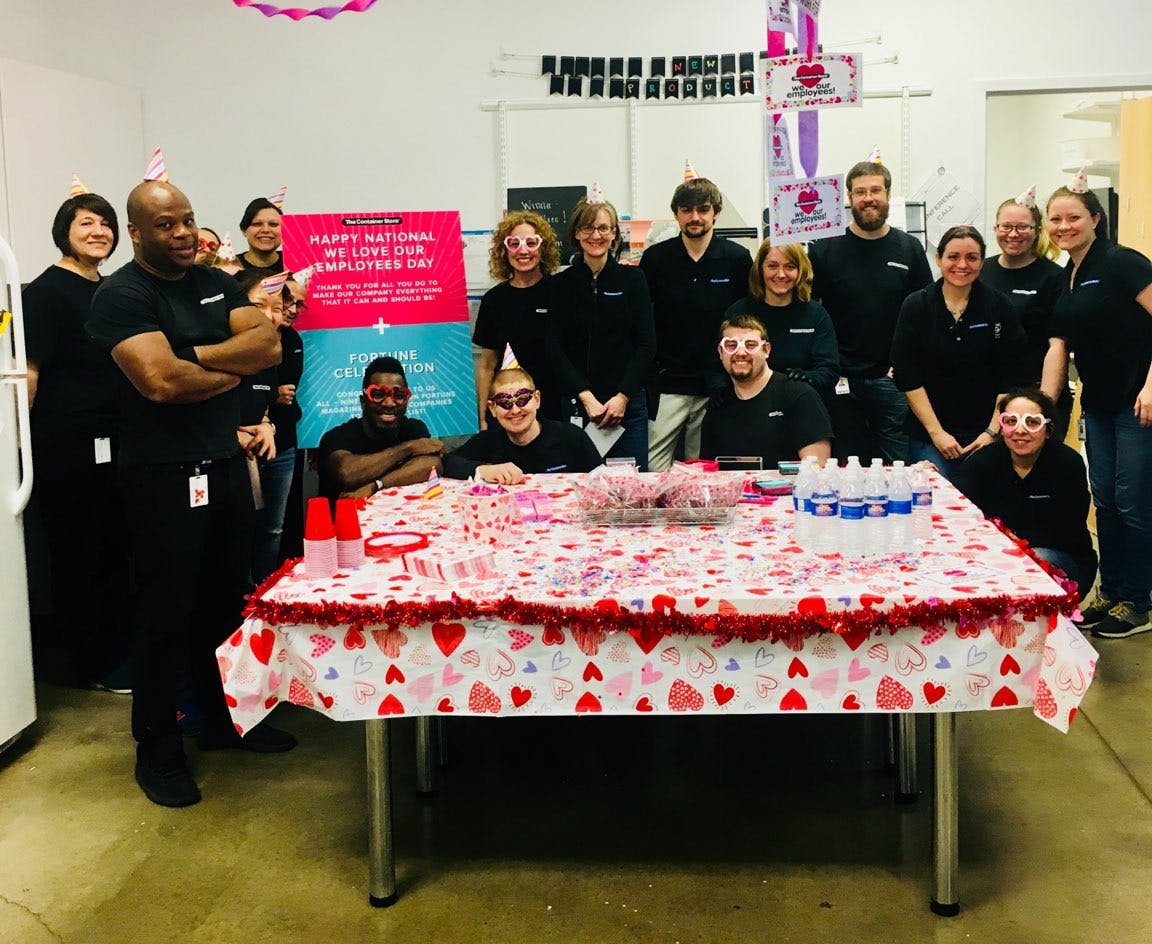 King of Prussia knows how to party!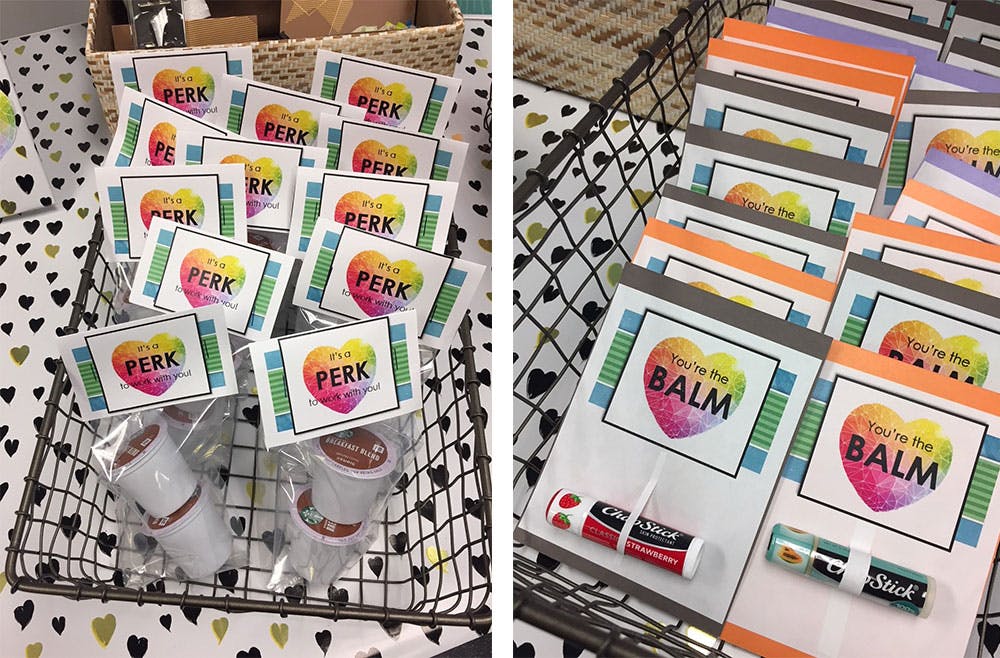 Who loves our employees (and puns)? Clearly our Natick store!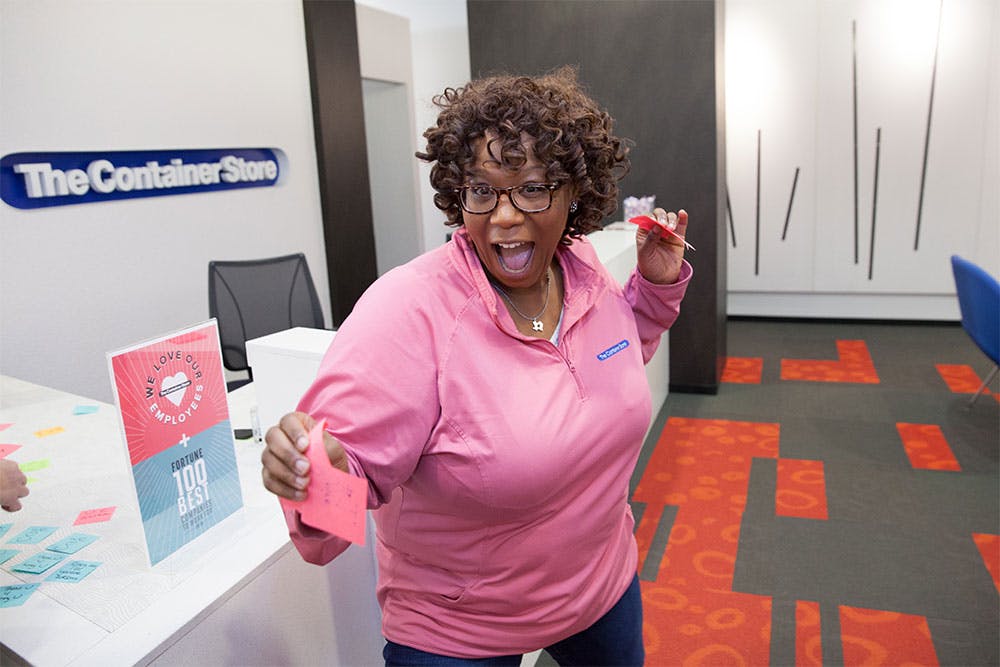 It's a love note ninja!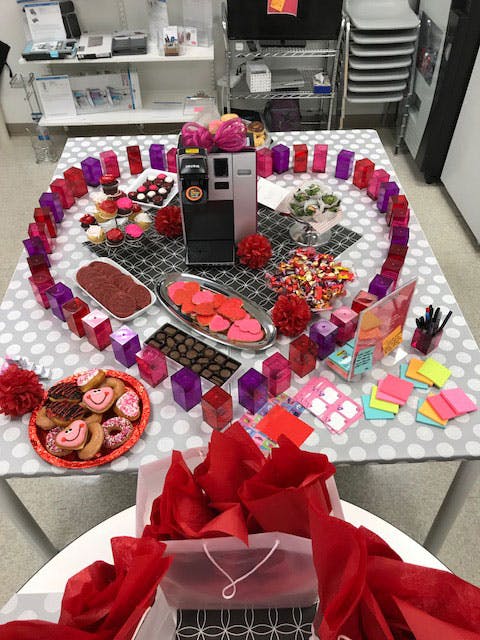 Our Southlake store's snack setup was literally lovely!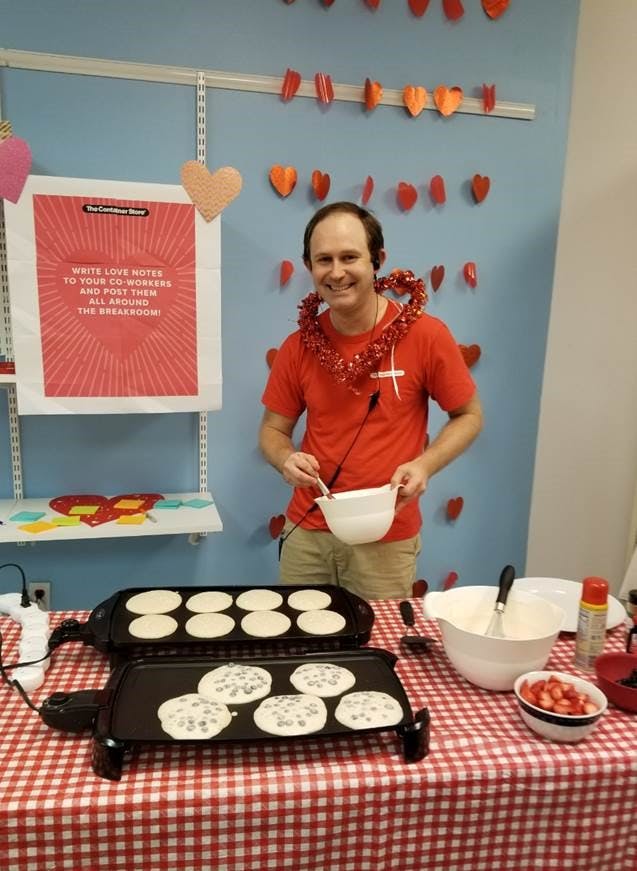 Our Miami store's Visual Sales Manager serving up hot pancakes for the team.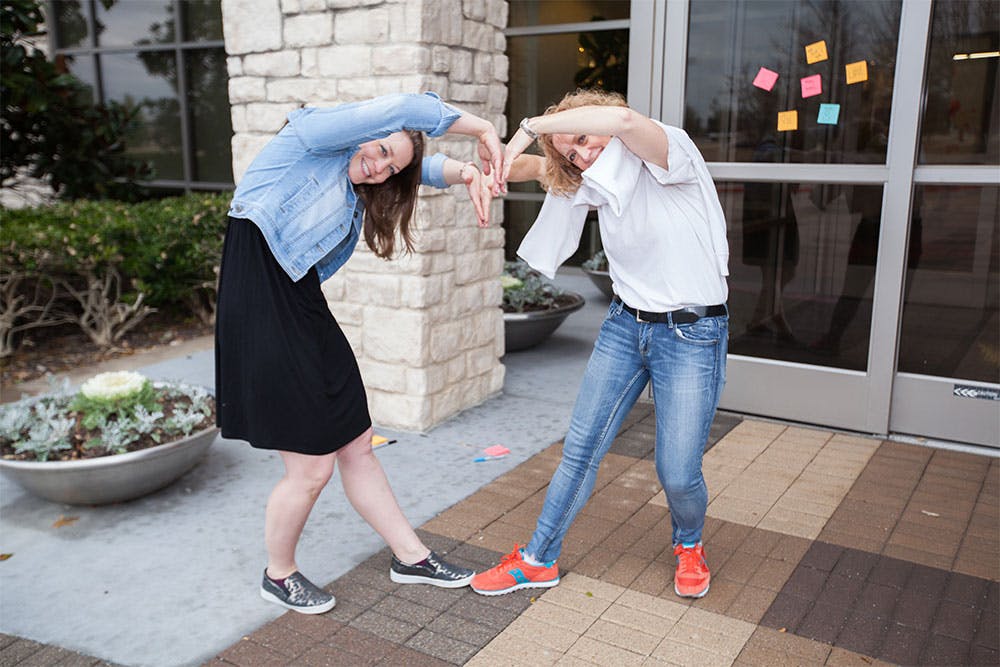 Our recruiting team shows that they're recruiters with heart!