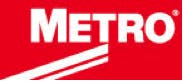 InterMetro is a manufacturer of storage solutions ranging from wire shelving, to food preparation holding cabinets, to clean room lab equipment, and much more.
When The Container Store's founders called Dick Maslow (InterMetro President in 1978) wanting to sell Metro shelving in their store, Mr. Maslow naturally asked what type of store it was. Whatever was communicated at the time, the thing that stuck with Mr. Maslow was these gentlemen in Dallas were selling all sorts of containers, including empty cardboard boxes, in a retail store. What?!!
However, Mr. Maslow was very impressed with their enthusiasm and ideas on how they wanted to conduct their business, so from that point on, Mr. Maslow welcomed The Container Store as a valued partner. That decision paved the way for a business relationship that continues to help both companies grow 35 years later.
I have personally worked with The Container Store for 25 years, and have had the opportunity to work with many incredible people – from my first buyer Peggy D., who is now Vice President of Visual Merchandising, to Kip (Chairman and CEO) and Sharon Tindell (Chief Merchant), and many more.
My "never forget" moment occurred back when InterMetro agreed to invest in capabilities that allowed us to put The Container Store's UPC label on their products before they left our warehouse, which eliminated the need for The Container Store to hand apply a UPC sticker to every item once they received it. I was visiting The Container Store and the buyer I was working with at the time asked me to step out into their Distribution Center, where they threw ME a surprise thank-you party complete with cake, balloons and an official thank-you certificate. It was at that moment that I truly understood just how special the people at The Container Store are. Now that's Foundation Principle # 3 (Fill the Other Guy's Basket to the Brim. Making Money then Becomes an Easy Proposition) at its finest.
I feel The Container Store is the most respected and watched company in the retail market. It's been a pleasure to work with my friends at The Container Store on products and programs that make the customer's buying experience truly unique and rewarding. I look forward to the future; growing our businesses together, strengthening our relationships and implementing the Foundation Principles in my professional and personal life.
Rob N., Consumer Division National Sales Manager, InterMetro