Here at The Container Store, February 14 is much more than just Valentine's Day—it's We Love Our Employees Day—a day we show extra special love and appreciation for all of our employees across the country. While we work to show love all year long, we go BIG on We Love Our Employees Day to express our sincere and heartfelt gratitude for all the things each individual contributes to making our company great because we know that our employees are the HEART of our company's success.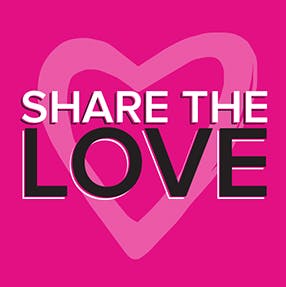 Help us share the love by writing a "Love Note" to our employees! Simply comment on this blog post and tell us why you love The Container Store's employees, and we'll select 10 customers to win a $100 Store More Card for sharing the love! See official giveaway rules for details.
The contest ends Sunday, Feb. 21 and we'll announce the winners on the blog shortly afterward! Thanks in advance for sharing your love!!!!
Watch Kip, Sharon and Melissa get the day kicked off with their video love note!