Our story begins on July 1st, 1978 in Dallas, Texas. A new prime-time soap opera, also named "Dallas," had premiered a few months before and was the hot topic among TV fans. The other hot thing was the temperature—98 degrees to be exact—but that's typical for summers in Texas.
That same day, in a small shopping center in north Dallas, Garrett Boone and Kip Tindell opened the doors of The Container Store's very first store. Garrett had a master's degree in history and Kip had majored in English, so neither had thought they'd end up with careers in retail. But they both had become excited by the idea of a store devoted entirely to storage and organization. It was, as far as they knew, a concept that had never before been attempted. Most people thought their odd collection of industrial shelving, milk crates, Swedish-made wire drawers, and other assorted items would never find a customer base, but 40 years and 91 store locations later, it's safe to say that this crazy concept exceeded everyone's expectations!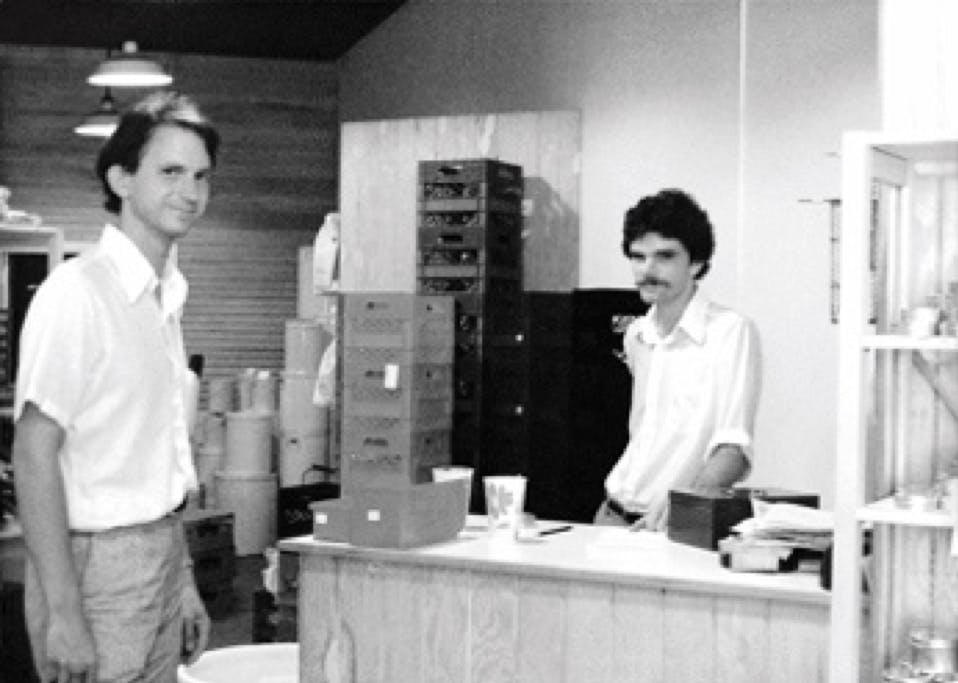 Founders Garrett Boone (left) and Kip Tindell in our first store location.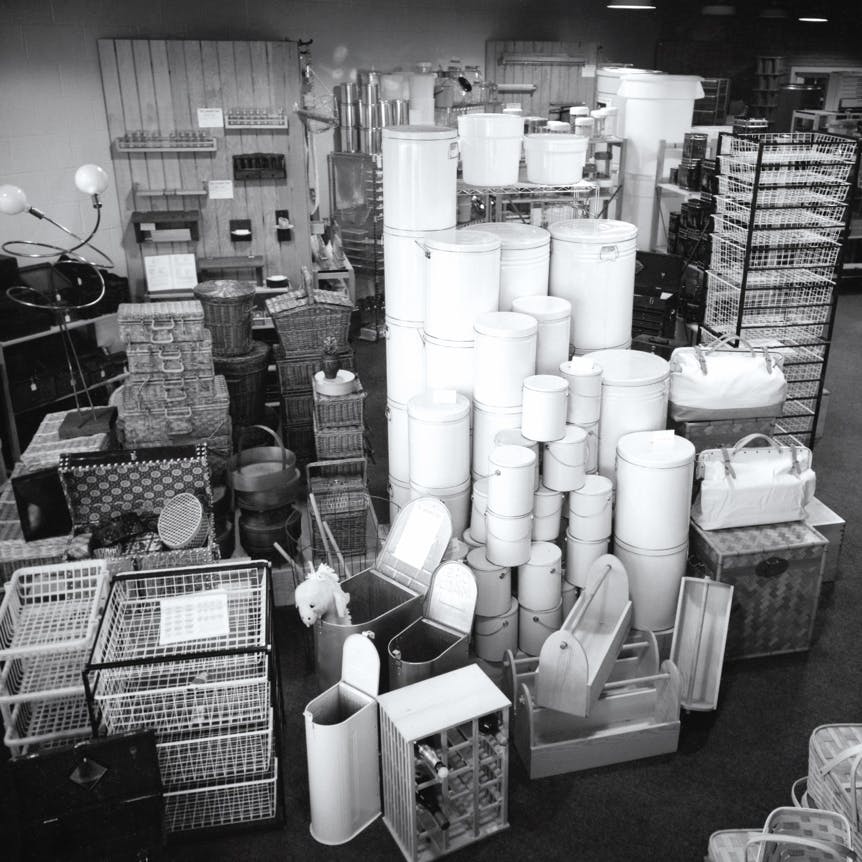 Some of the first products we ever sold. (Note the elfa drawers in the bottom-left corner.)
We certainly couldn't let our 40th Anniversary go by without having some fun. We celebrated company-wide with treats, decorations, and fun games. Here are a few photos of the festivities: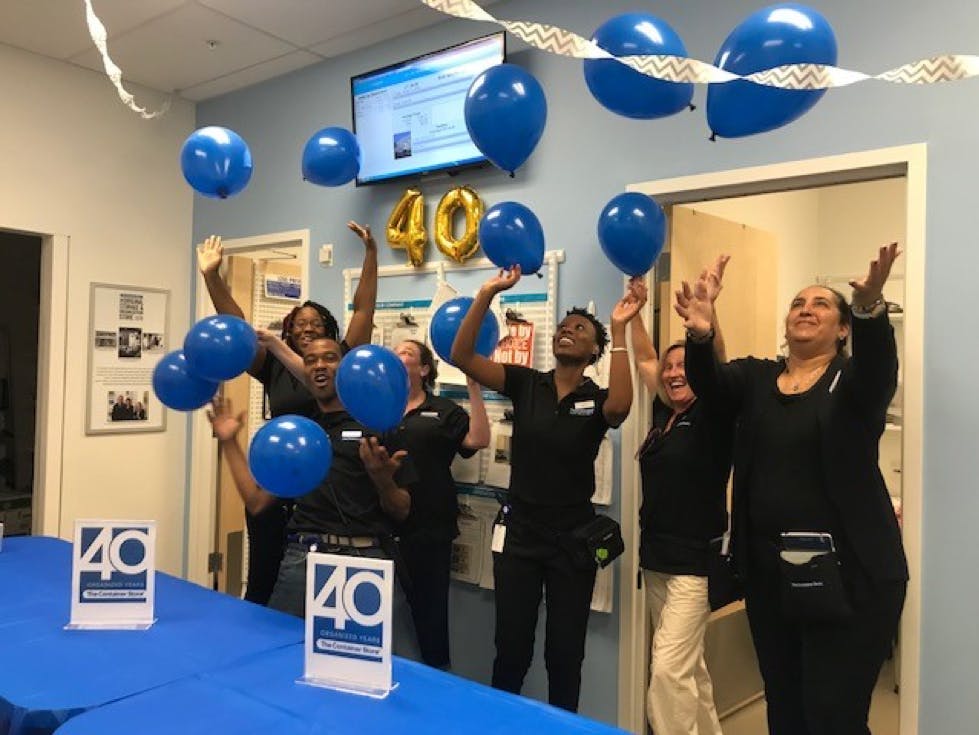 TCS employees in Delaware kicked off their party with a balloon drop.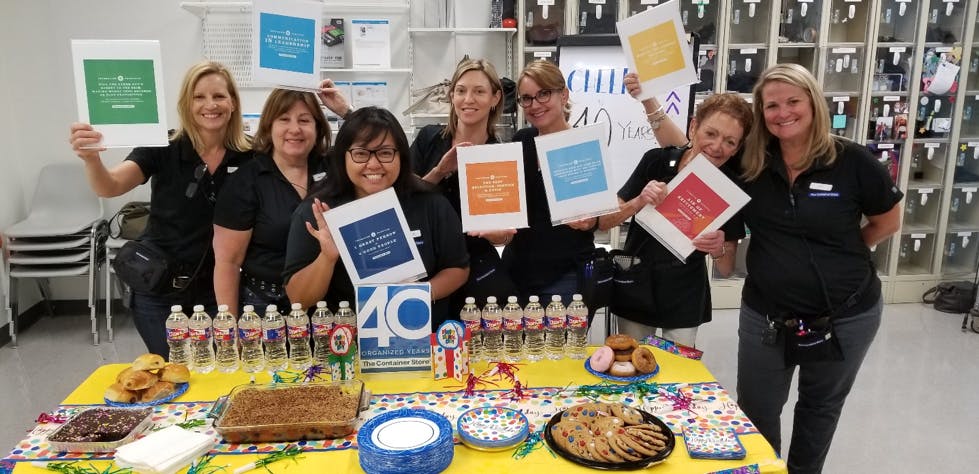 Employees at our Dallas Galleria store posed with their favorite Foundation Principles.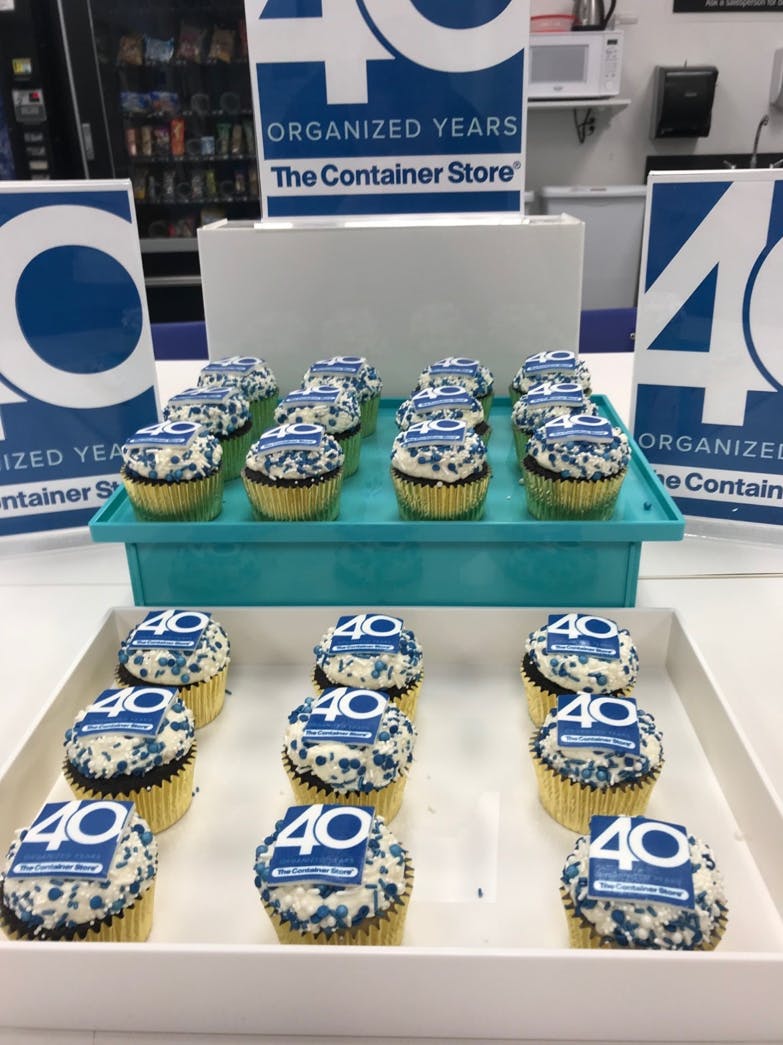 Our Natick store had some truly impressive cupcakes.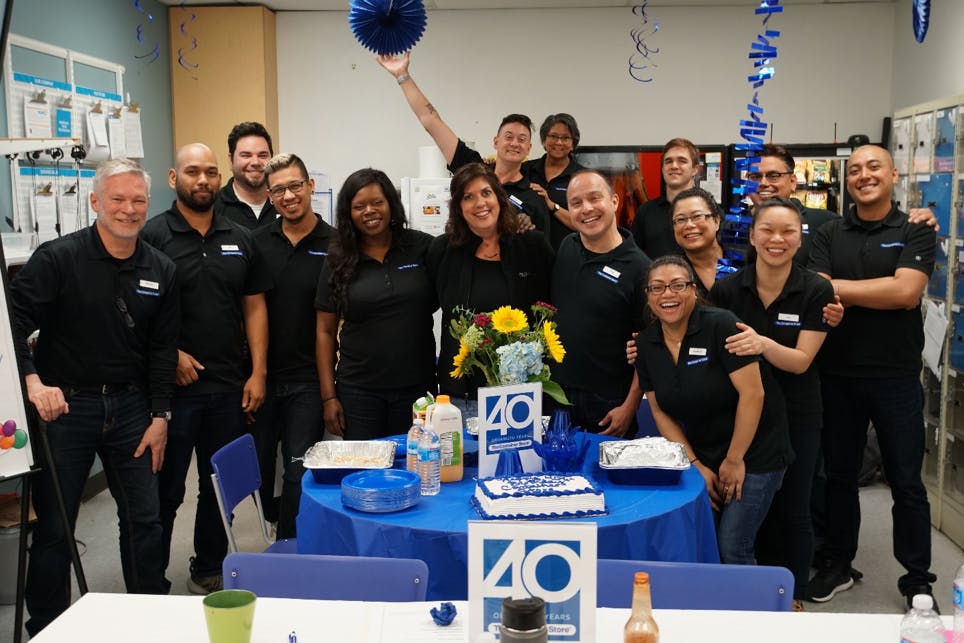 Our San Francisco team loved getting in the festive spirit.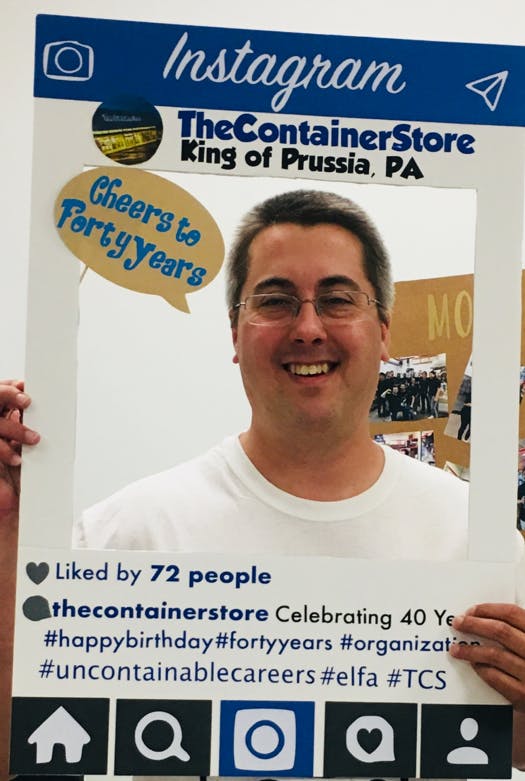 Our King of Prussia team went all out with Instagram photo frames, fun snacks, and retro prize giveaways straight out of 1978!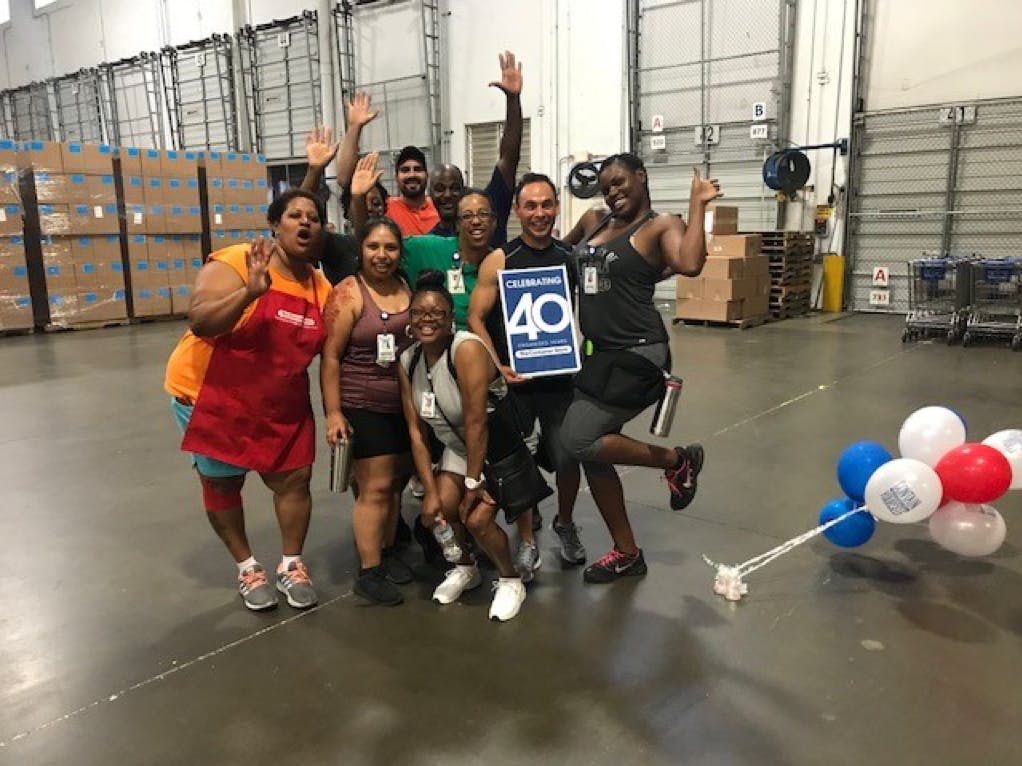 Our amazing Distribution Center employees enjoyed the fun!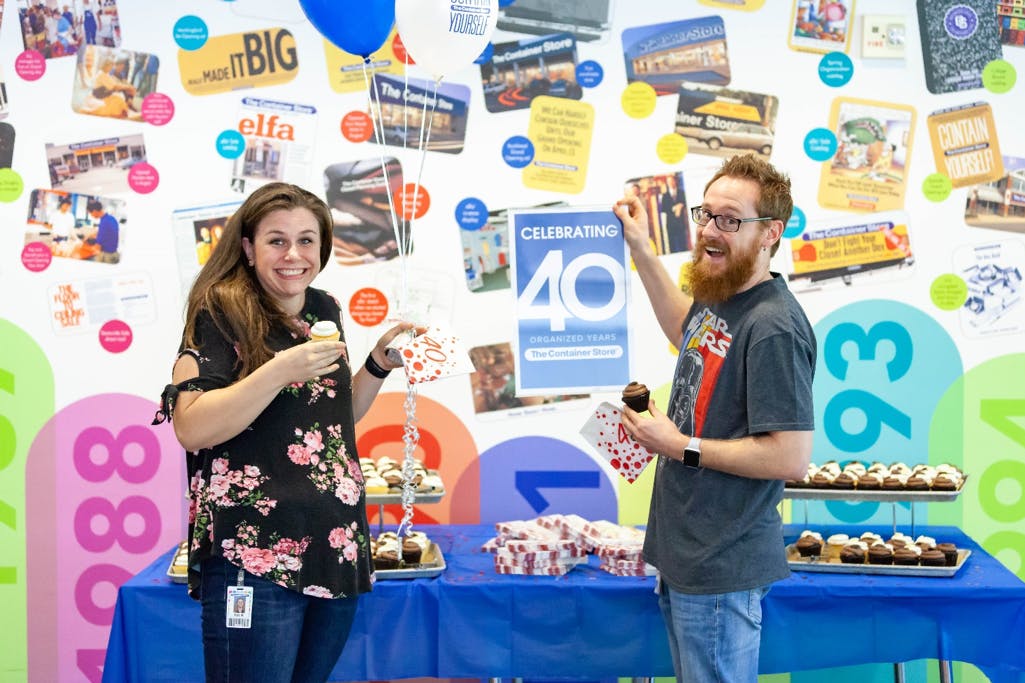 Kati and Chris partake in the tasty cupcakes at our Home Office.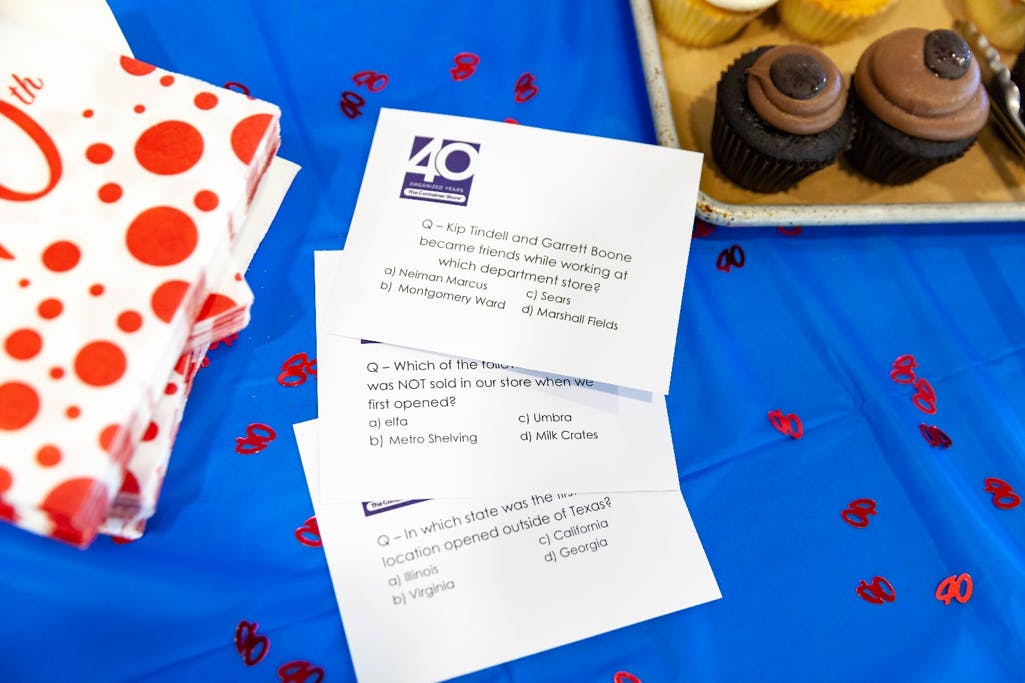 Some TCS-themed trivia questions.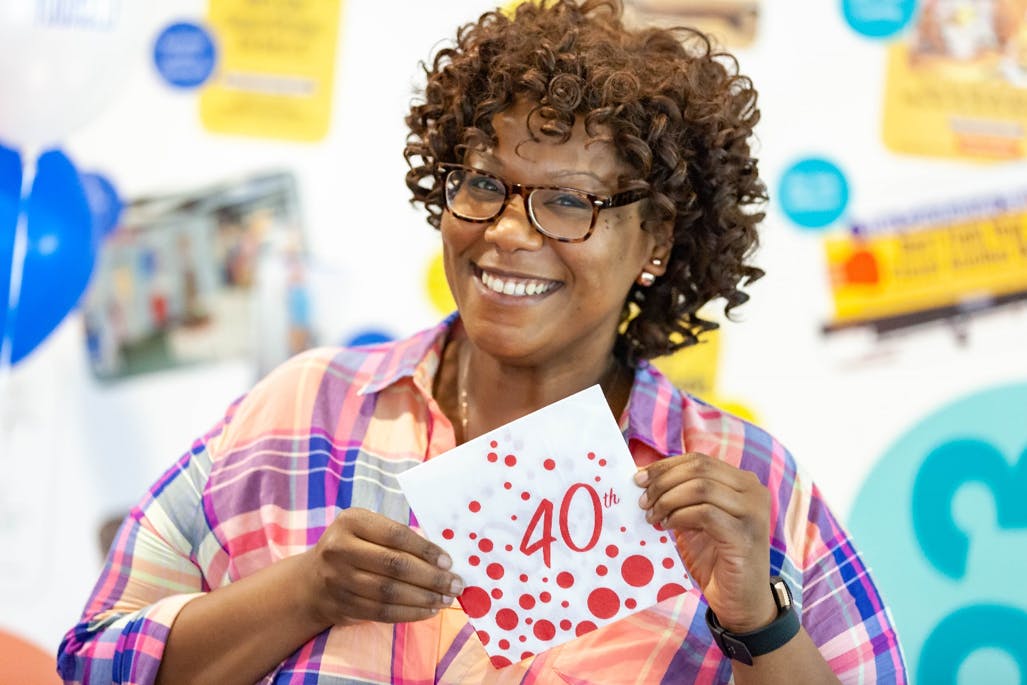 Janelle is all smiles as usual!
We're so thankful to all the customers, vendors, and communities—not to mention the FABULOUS employees—who have supported us over the past 40 years! We truly believe the best is yet to come!