*This post is part of Our Leadership Conference Speaker Series. We hope you'll enjoy reading all of the blogs written by each of Our Leadership Conference speakers, sharing the highlights and key takeaways from their session at the event!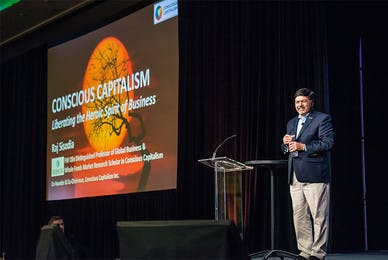 Capitalism is the greatest system for human flourishing ever invented – and we can make it even better by imbuing it with greater consciousness.
The word "conscious" has many connotations for people. We define it as being mindful and awake, seeing reality as it is rather than as we wish it to be, recognizing and being accountable for all the consequences of our actions, having a better sense of right and wrong, rejecting violence as a way to solve problems and being in harmony with nature.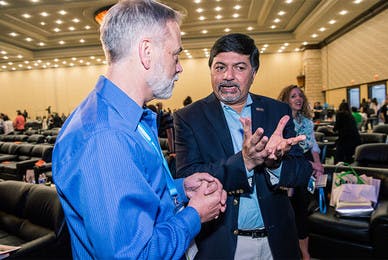 "Conscious Capitalism" is a way of thinking about capitalism and business that better reflects where we are in the human journey, the needs of our world today, and the innate potential of business to make a positive impact on the world. Conscious businesses (The Container Store is a prime exemplar) are galvanized by higher purposes that serve, align and integrate the interests of all their major stakeholders. Their higher state of consciousness makes visible to them the interdependencies that exist across all stakeholders, allowing them to discover and harvest synergies from situations that otherwise seem replete with trade-offs. They have conscious leaders who are driven by service to the company's purpose, to all the people the business touches and to the planet we all share. Conscious businesses have trusting, authentic, innovative and caring cultures that make working there a source of both personal growth and professional fulfillment. They endeavor to create financial, intellectual, social, cultural, emotional, spiritual, physical and ecological well-being for all their stakeholders. Such businesses significantly outperform traditional businesses financially, while also creating many other forms of well-being.
As our movement grows, conscious businesses will help billions of people flourish and lead lives infused with passion, purpose, love and creativity - a world of freedom, harmony, prosperity and compassion.