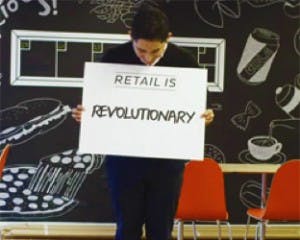 We're energized by the National Retail Federation's new "This is Retail" campaign, aimed at telling the REAL story of how meaningful and fulfilling careers the retail industry can be. For all young people looking to begin their lifelong careers – this one's a must-read for you!
On the NRF's "Retail's Big Blog", executive director of the NRF Foundation, Ellen Davis, speaks to millennials, sharing that retail has what YOU'RE looking for in a career – you just might not know it yet!
The NRF's campaign echos what we've felt at The Container Store for years – that a career in retail offers more growth, innovation, and ability to give back than any other industry. Retail supports 42 million American jobs – and they're not all behind a cash register.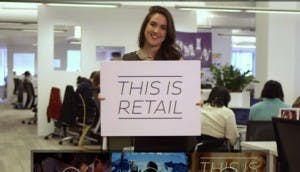 According to the NRF's site, retailers hire more finance employees than Wall Street; more engineers than Silicon Valley; and a whole lot of creative minds like photographers, web designers, marketers and writers? Career opportunities within the retail industry are endless!
Also, don't miss the incredible videos showing firsthand what retail can REALLY offer to a young person starting his or her career – watch them at www.thisisretail.org.
Here at The Container Store, we support this campaign 100%. It's our mission to ensure that the best and brightest students consider a career in retail. We partner with local universities to bring retailing students in for tours of our offices; we fund scholarships; we speak to student groups; and we hire many college students to work in our stores and encourage them to stay with us long after they've graduated! THAT is retail and we love it!