*This post is part of Our Leadership Conference Speaker Series. We hope you'll enjoy reading all of the blogs written by each of Our Leadership Conference speakers, sharing the highlights and key takeaways from their session at the event!
By 2020, millennials will make up at least half the workforce. If we aren't already your customers, we soon will be. It's critical that organizations understand my generation. What motivates us? What makes us loyal to a particular brand or organization? How do you attract us?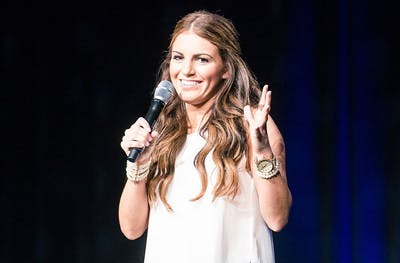 When I spoke at The Container Store's leadership conference, I shared that I am a millennial myself and I own a company (Student Maid, a cleaning service) that almost exclusively employs millennials. That's right, millennials cleaning dirty toilets and engaged while doing it!
We are very hard to understand, but it's critical that organizations start bridging the gap. I believe there are several key differences in my generation that are going to completely change the way businesses operate. After taking part in The Container Store's wonderful conference over the summer, I really think that they have what it takes to attract us both as employees and as customers.
Family, friends, and feeling valued. We are not interested in fading into the background in our jobs. We want our supervisors to know who we are. We want to feel like we are working with family and friends. We want to feel like we are important to the companies we work for. If we don't feel valued, we see no reason to be loyal to a job and may leave relatively quickly. If we are unsure about the impact our work is making we won't be fulfilled. It is very obvious that at The Container Store, all team members are valued. Just know that this is very important to us and it is something that needs to be verbalized often. How often are you recognizing our value? What are you doing to give us results? How do you show us the impact our work is making (no matter how small) on a regular basis?
If you are trying to attract millennial customers, what is the buying experience like? A "successful" transaction is when we feel as if we are purchasing from family or friends, not a business. That is what it feels like at The Container Store! I challenge my friends there to take that experience to new heights. What else can you do to make it feel even more like we are buying from our friends? How can you make us feel like you really value our relationship?
Autonomy, confidence, and popping the safety bubble. Instead of handing down a list of instructions or a script to follow every day, give us a project outline or some jumping-off points and let us fill in the blanks. We thrive on autonomy! Being in charge of our own projects or day-to-day tasks without a supervisor checking up on us every step of the way gives us a sense of ownership. However, in order for this to work successfully we really need you to boost our confidence. Tell us that we can do it, remind us that it is okay if we fail, and share a time when you failed at work and what you learned from it. If we are afraid to fail we may instead become "paralyzed" in our jobs and will be afraid to run with the ownership that you give us, so boosting our confidence is a key ingredient.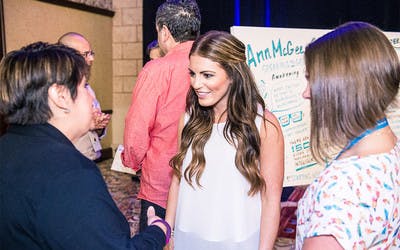 For Student Maid, ownership is a big part of the success of our company. It's actually the idea behind one of our core values: "Own it." After our team members are trained, we rely on the students to be their own supervisors on a day-to-day basis. We send them off to clean houses in teams of two, and even though we occasionally send team leaders to perform quality checks, it's up to the students to do the best job they can and problem solve on their own.
How are you giving us ownership? How are you building our confidence? Are you talking about your own failures and using them as teaching moments? Are you creating a "safe place" to fail so that we aren't afraid to run with our ideas? Do you actually let us fail so that we can learn from it, or do you keep us in a safety bubble? Pop the safety bubble!
Flexibility and customization. One of the biggest perks for Student Maiders is that our students create their own work schedules. They truly appreciate the flexibility we provide, and in turn, they're more flexible with us.
How can you incorporate reasonable flexibility into our jobs? Is there a way you can allow us to "customize" our work more than we are able to now?
The same can be said about millennials as customers. We want to feel like we belong to a company that, in a sense, belongs to us. If we feel like we "own" our experience and can customize it to fit our needs, we will be more connected and loyal to that brand.
How are you giving us flexibility in our buying experience? Can we customize our service or product? Can we name our price?
I challenge The Container Store and all retailers everywhere to think bigger. Get these things right and you will forever have millennials' loyalty, both as customers and engaged employees.