As our chairman and co-founder Kip Tindell shared recently, we LOVE to have fun at The Container Store! Not only do parties, celebrations, and other fun activities boost morale and bring people together, but they can also spur creativity, communication, and productivity. On the surface it may appear counterintuitive, but we're certainly not the only ones who feel this way.
Just think: if your company makes you happy, wouldn't you want to work even harder for them? And how many times has a casual conversation with a co-worker at a happy hour get-together or at an in-office birthday celebration led to an interesting work discussion where you gained new insight or came up with a creative solution to a problem?
Even small celebrations work wonders for employee morale and creativity. We encourage our stores and departments to celebrate birthdays and baby showers, as well as other things that are important to them: the win of a local sports team, or in the case of our  Distribution Center Labor Planning team, "May the 4th Be With You!"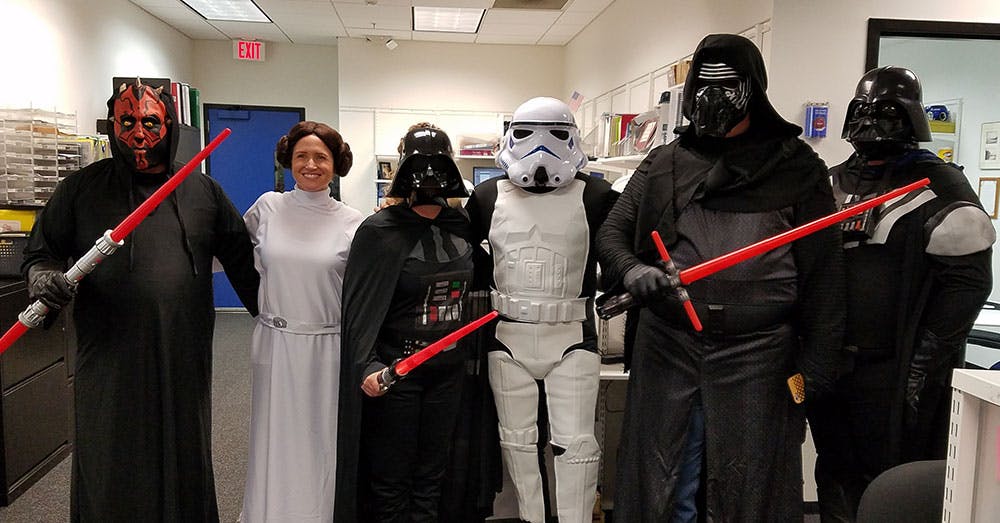 Don't have a specific reason to celebrate? Make one up! At The Container Store's Home Office and Distribution Center, our "Air of Excitement Prize Patrol" randomly chooses employees to surprise at their workspaces with a gift! This brings an "Air of Excitement" to the whole work area and gives the people around them a chance to stop, chat, and connect with each other.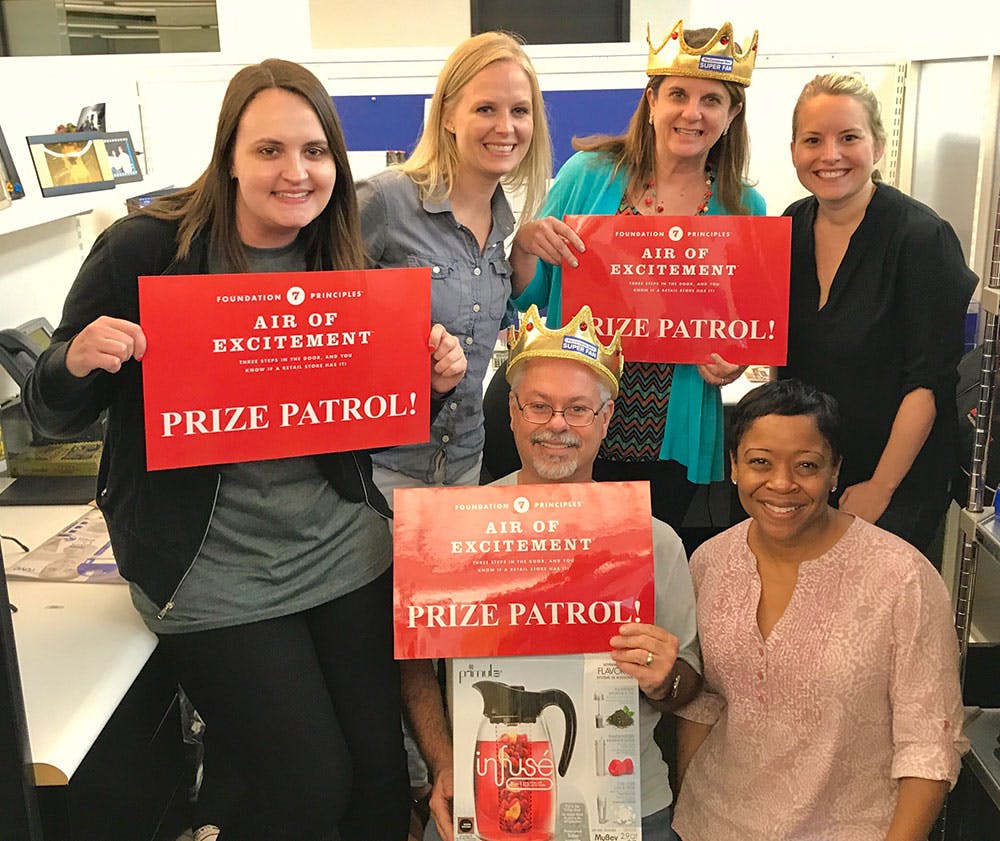 In other instances, we've had a Vice President or Director dress up in a giant dinosaur costume and serve milk and cookies to our Customer Solution Department while they were hard at work during the elfa Sale. It was a small token of our appreciation for this hardworking team, but this fun little surprise had a big impact on the whole department's morale.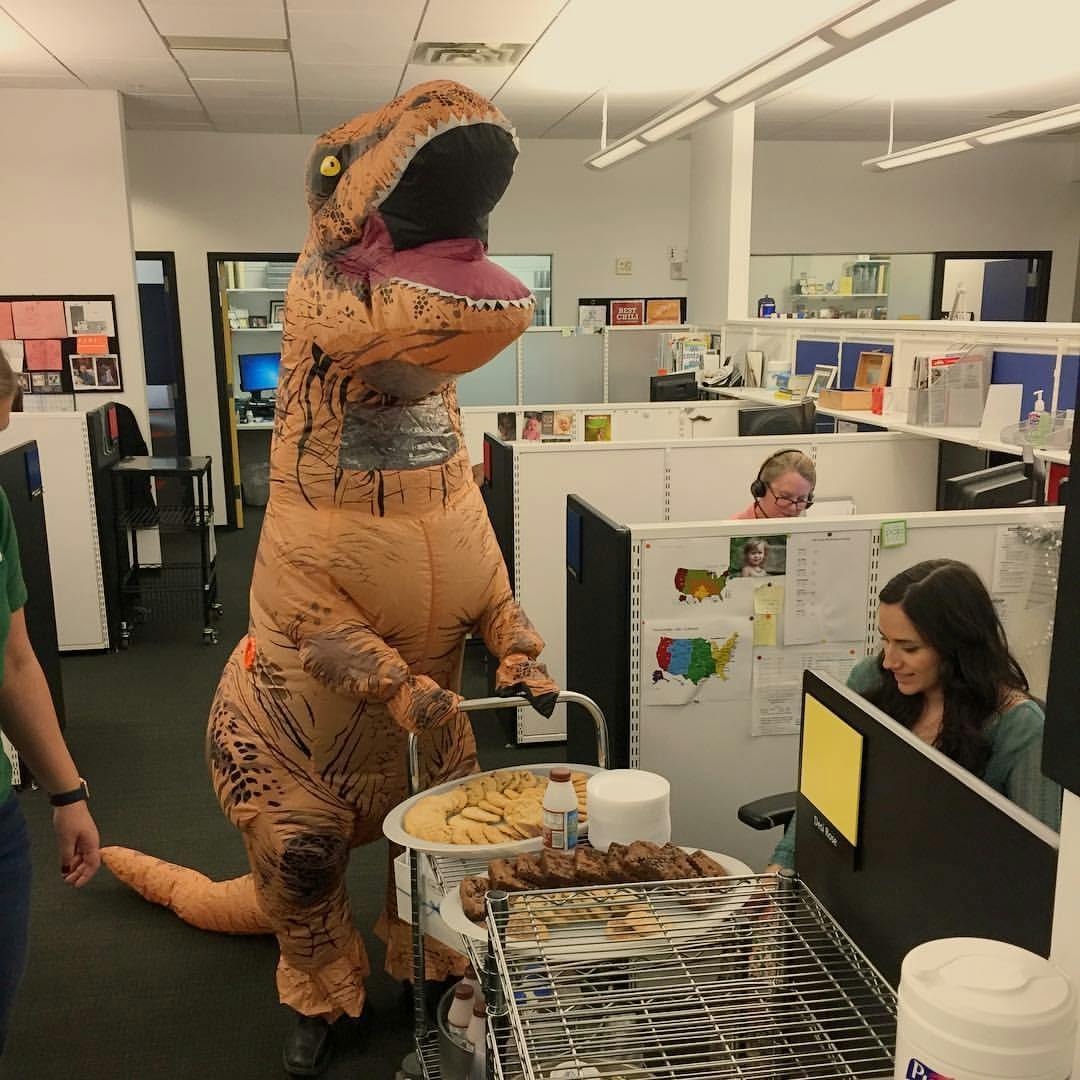 It doesn't take much to inject "Air of Excitement" into your workplace culture—just a little enthusiasm, creativity, and love go a LONG way!