We talk a lot about creating mutually-beneficial relationships with our vendors. It's the idea that business isn't a zero-sum game – no one has to lose for someone else to win. Instead, we want to work with every single one of our vendors to create a partnership that benefits us both in ways we couldn't have even imagined!
One example is our vendor Pratt Industries – the company that we purchase our beautiful white corrugated shipping boxes from (including the thousands and thousands we use in our Distribution Center for customer orders!)
To celebrate our partnership, several members of the Pratt team visited us to share some of the ways we've helped the environment together, because Pratt uses recycled materials in to create all of their boxes.
In 2013 alone, our relationship with Pratt has resulted in:
11,781 Trees Saved
2,772,000 kwh of Power Saved
2,287 Cubic Yards Landfill Saved
4,851,000 Gallons of Water Saved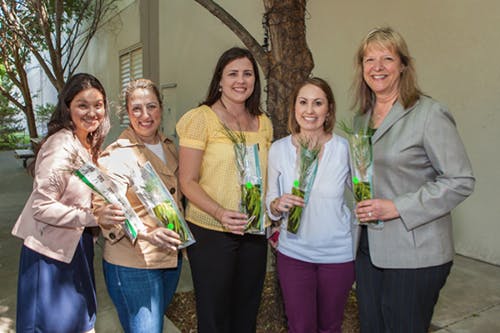 Thanks Pratt for being a fantastic partner and working with us toward the same goal – to preserve the environment for future generations to enjoy!