*This is the first post in a new blog series we'll be focusing on over the coming weeks. The speakers at Our Leadership Conference 2015 have written blogs sharing the highlights and key takeaways from their session at the event. We hope you'll enjoy their inspiring words!*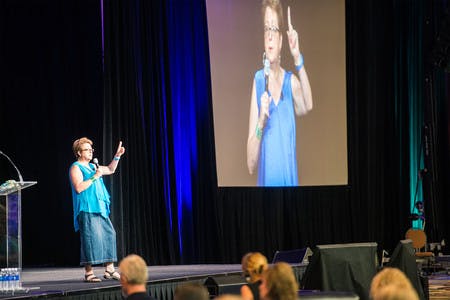 My life has been shaped by two powerful stories. The first is of my mom and her brother, whose lives were saved because one woman took them across the ocean to save them from the Nazis. This taught me that all it takes is one person to make a difference - and YOU can be that person.
The second is of my grandfather who was a passenger on the S.S. St. Louis, a boat full of refugees that no country would accept – many of them perished in the hands of the Nazis. This taught me all about what happens when people turn their backs and no one wants to help.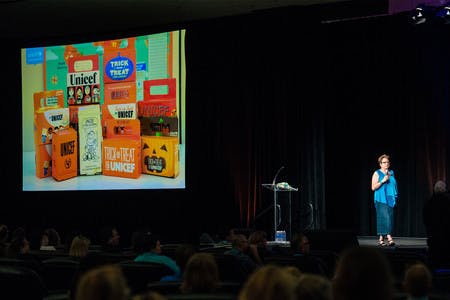 I have spent the last 8 years of my life traveling to many of the 190 countries UNICEF works in, viewing the world through my eyes as a mother, while listening to the words of children. This has also forced me to balance my career and my family, compassion and horror, desperation and satisfaction. I have fought to overcome my fears in order to do my job. Feelings of helplessness and overwhelming anxiety are comforted by great satisfaction and progress.
Every day, I think about the faces of so many children struggling around the world. The resilience and tenacity of those in peril are what give me hope for the future. Having the privilege to be one of the people making a difference in their lives makes me fulfilled beyond belief.
There is always something you can do. YOU can be that one person who makes a difference, whether it is for children or for any other cause you strongly believe in. It is only through action that we can truly make an impact!